LINE for Windows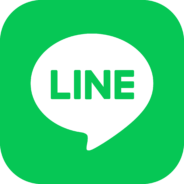 Windows 7, 8, 10, 11

Version:

7.12.0 Build 2848

Size:

63MB
About three months after Japan was hit by the disastrous 2011 earthquake that damaged its communication system, LINE was born. Ever since then, LINE grows to be a very popular social network media in Asia that can be used on multiple platforms.
One of the platforms that LINE supports is Windows. The release of LINE for PC enables users to stay in touch with LINE communities directly from their PC screens. However, users still need their mobile phone to sign in to LINE for PC.
Features and Highlights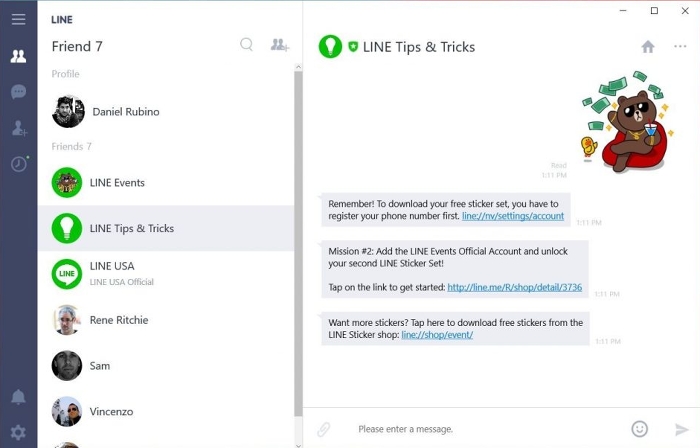 Letter Sealing
In 2015, the Letter Sealing was added in LINE. This is a security feature that uses AES-CBC-256 algorithm to encrypt communication. Each user has a private key and a public key to encrypt and decrypt messages so that no one else can snoop the conversation, while the messages are transported through an encrypted channel along with a means to authenticate the messages to make sure nothing changes.
Letter Sealing requires both users and recipients to enable the security feature, but you don't have to do anything as it is enabled by default. It can be disabled if you need to, but you should not.
OpenChat
There are dozens of online communities that may share the same interests as you. If you want to join them, OpenChat gives you the ability to use a different profile for every community. Each profile can be edited without affecting your LINE profile.
If you choose to create an OpenChat group, you can decide how you are going to accept new members. For each group, around 5000 users can join.
Free Chat
As long as you contact a LINE user, the call is free even if it is a video call. Talk as long as you want with one person or with up to 500 people at once in a virtual conference. If you think about it, it is amazing that we can talk with so many people over a long distance for as long as we like and the cost that we have to bear is limited to only the internet cost.
LINE Out
Not everyone use LINE, but it does not mean that you cannot contact other people who do not use LINE. There is a feature specifically designed for such purpose, which is called LINE Out. It is not completely free, tough. You have to buy some LINE credits if you want to make a call longer than three or five minutes. Also, only users who create LINE accounts in certain countries can use the feature.
LINE for Windows Free Download
The possibility of having up to 500 people to join a meeting session is an irresistible offer for users who often hold a virtual meeting. Even if you never need to talk with that many people, LINE for PC is still attractive. The fact that the encryption is enabled by default is already a good enough reason to use it.
LINE for PC provides a more convenient way for you to send files and messages, making voice calls, and especially video calls as you can see more people on your screen, thanks to the much wider screen than that of a phone. You can click the link below to download LINE for Windows:
Editor: Clifford
App Info
App Name Line for Windows
License Freeware
Publisher LINE Corporation
Updated Jan 11, 2023
Version 7.12.0 Build 2848
High-quality software downloads
Anturis.com is your trusted source for software downloads.