GPU-Z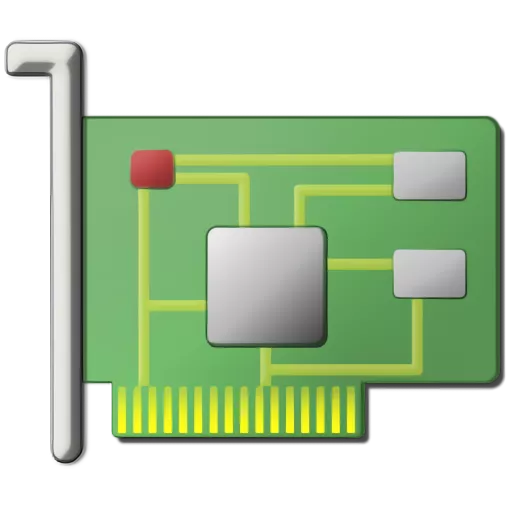 Windows 7, 8, 10, 11

Version:

2.50.0

Size:

7.2MB
A computer can have a dedicated graphics processing unit (GPU) which is separated from the central processing unit (CPU). Another one can have it integrated with the CPU. Although the integrated one is less powerful than the dedicated, it still counts as a GPU. No matter which one you use, when the game you're playing looks choppy, your GPU is most likely the culprit rather than the CPU.
If you've just bought a computer and eager to find out some details about its GPU, the tool that has been the favorite of many users all this time is GPU-Z. It collects information about the GPU inside your computer and presents it in an organized way.
Features and Highlights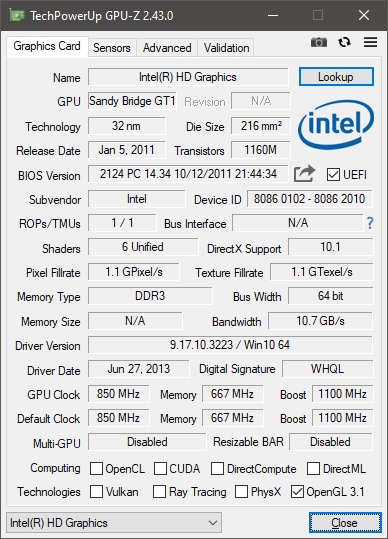 As long as your graphic device is manufactured by one of the four supported brands, GPU-Z can provide its information for you. Perhaps you need the information to fix some problems that are related to the GPU and to check on how good its performance is. It can even be used to check if the used GPU you've just bought has been overclocked by its previous owner.
Four tabs can be seen instantly when you fire up GPU-Z. The first tab, or the graphics card tab, is where you can get the most information about your GPU. Moving your mouse over a textbox will show a tooltip containing additional details.
The second tab, or the sensors tab, is the section that GPU-Z uses to display information gathered from the sensors that include memory temperature, memory controller load, GPU chip power draw, system memory used, GPU voltage, GPU temperature, memory clock, and so on.
The next one comes under the name of Advanced. This particular tab was introduced in GPU-Z 2.1.0 and it still continues as a part of GPU-Z's features to this day. Open the tab, click on the drop-down button, and a list of items will show up such as PCIe Resizable Bar, WDDM, and DXVA 2.0 Hardware Decode.
GPU-Z also has a screenshot tool. Located at the top right corner, it looks quite small that it is easy to miss if one doesn't intentionally pay attention to the specific area.
Clicking on the screenshot tool will get you two choices. To save the screenshot as a GIF image to your local storage or to upload it as a PNG image to the server of GPU-Z's official site. The latter choice makes it easy to share your GPU information but a computer with an internet connection is required.
GPU-Z Free Download for Windows
GPU-Z is not the same as CPU-Z even though they have similar names. Still, both of these free tools are usually used together to get even more details about the performance of a computer system. Both are small in size yet very useful.
Perhaps you will use GPU-Z only when you need to get your GPU information or perhaps you will use it nearly every day. No matter how often you will use it, GPU-Z is undoubtedly a helpful software. You should keep it in your computer just in case. You can click the link below to download GPU-Z for Windows:
Editor: Clifford
App Info
App Name GPU-Z
License Freeware
Publisher techPowerUp
Updated Jun 20, 2023
Version 2.50.0
High-quality software downloads
Anturis.com is your trusted source for software downloads.