FlashGet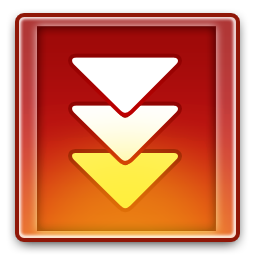 Windows 7, 8, 10, 11

Version:

3.7.0.1220

Size:

7.7MB
FlashGet speeds up your download by using what is called as Multi-Server Hyper-Threading Transportation technique. It organizes your download in categories. You can remove any of the default categories and add as many custom categories as needed.
FlashGet is a free software supported by ads. There is this so-called Resource Center which is always visible in its main interface. It shows the content of a web page and cannot be hidden. Although it is reasonable for developers to show ads in their software since everyone needs money to survive, there are many users who dislike such a practice.
Features and Highlights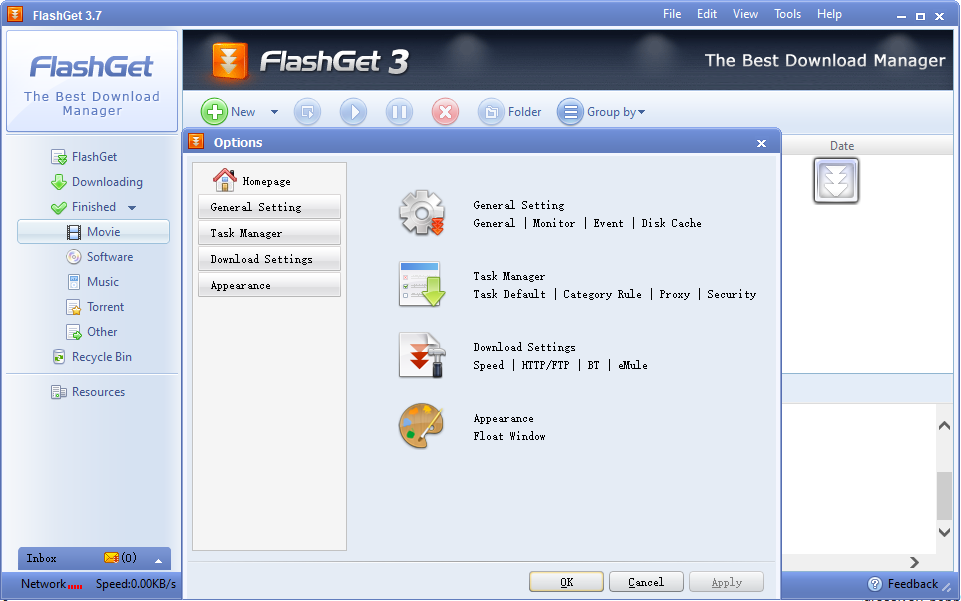 There are three ways to download files with FlashGet. The first option is by relying on its clipboard monitor. When it detects a downloadable link in the clipboard, it opens the download window where you can view the file name, the location where it will be saved into, the category, and the URL of the file.
The second option is by opening its main interface and click the New button which will show the download window with empty fields. You can paste the URL of the file you're going to download, rename the file name, select a category, and specify a destination folder.
The third option is by dragging and dropping the URL of the file to FlashGet's floating icon. This icon appears automatically when FlashGet is launched.
The floating icon also acts as a shortcut to access some options quickly like hiding the icon itself, disabling and enabling the monitor clipboard, download files in batch, pause or resume all downloads at once, and open FlashGet's main window.
When an URL of a file is added to FlashGet, it won't start downloading until you press the download button. The download speed is set to maximum until you limit it. The amount of memory used as disk cache for downloading files can be changed manually. By default FlashGet uses 8 MB.
When it comes to the main interface, there nothing seems wrong about it. But if you open the Options window, you might think that the font is somewhat hard to read because of the font type and size.
The skin of the interface can be changed. There are several skins available at the developer's website, but most of them seem to be made a very long time ago when Windows XP was still popular. There is, however, an official tool called FlashGet Skin Designer to create your own skins, which is also free.
FlashGet Free Download for Windows
FlashGet doesn't support downloading files from https. This is one of the major reasons why it is not recommended. There are better alternatives out there that you can rely more to download files, especially the large ones. Some of them are free, the others are not.
One of the free alternatives is Ant Download Manager. The free version cannot download high quality videos from YouTube, but overall it is a much better option than FlashGet. If you feel adventurous, however, you can click the link below to download FlashGet for Windows:
Editor: Clifford
App Info
App Name FlashGet
License Freeware
Publisher SAND STUDIO
Updated Jun 17, 2023
Version 3.7.0.1220
High-quality software downloads
Anturis.com is your trusted source for software downloads.