TeraCopy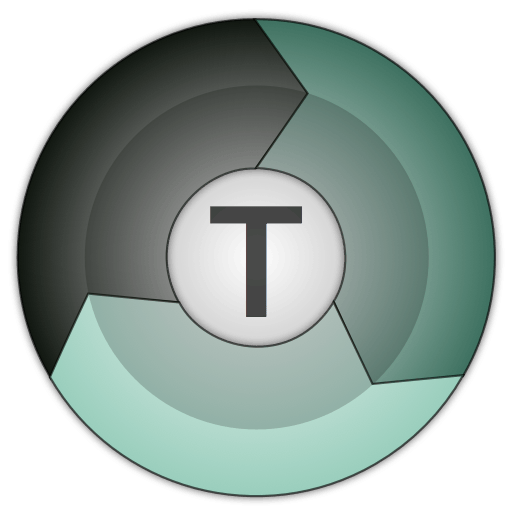 Windows 7, 8, 10, 11

Version:

3.9.2

Size:

10MB
A third party tool to copy files is probably not something to be deemed as necessary by many users, but if you do, TeraCopy may be more helpful than your expectation even if you only use its free version.
TeraCopy has been marketed as a tool to improve the speed of copying and moving files, but it's not the sole reason of why you should use it. Its file integrity check and the way it handles a copy error are just as important as the speed advantage.
Features and Highlights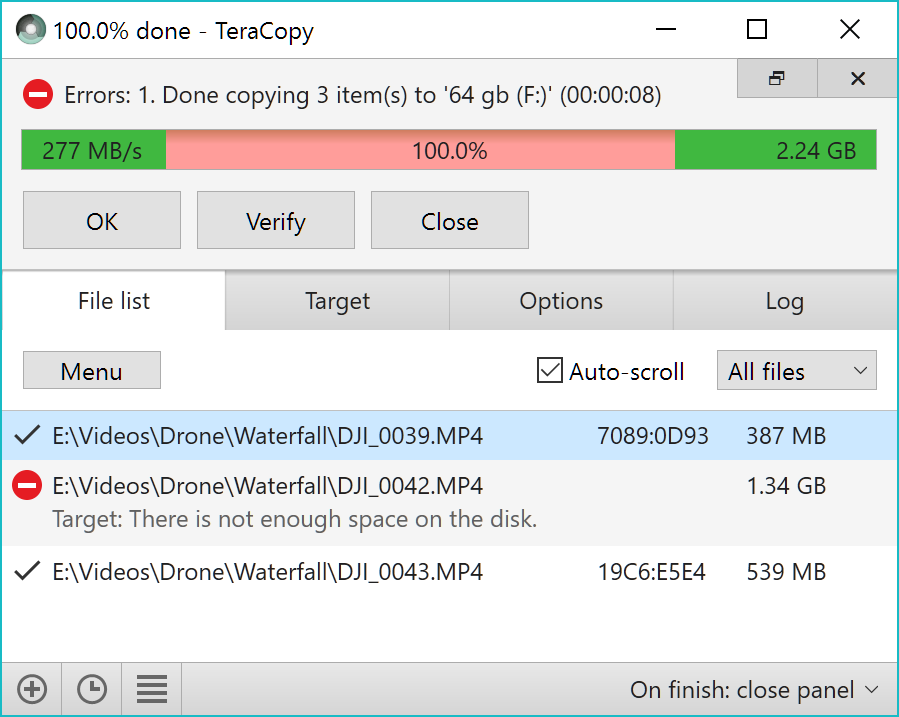 Sometimes an error happens during a file transfer. When TeraCopy encounters this problem, it skips the problematic file and marks it in the file list so that you know which file that is failed to be copied. The message displayed also lets you know what kind of error that occurs. The transfer process itself is continued to copy the rest of the files until there is nothing left.
Even when the transfer seems fine, there is still a possibility of a file getting corrupted, which is why the data integrity check option that TeraCopy offers is actually more necessary than the speed. The option, when enabled, makes sure that the copied files are identical.
You can enable the option to always verify files after the transfer is completed, or enable it only when you need it.
To use TeraCopy, you don't have to open its main interface every time you need to copy files. The freemium software can be integrated into the Windows context menu and set to take over the copy and move operations. It can confirm drag and drop operation as well so that you will never transfer files to a wrong location.
Furthermore, if you use either Total Commander or Directory Opus instead of File Explorer, TeraCopy offers the options to integrate with those two file managers.
Its ability to add a recently used folder in the history is no less helpful. This way you can right click a file, select the TeraCopy option in the context menu so that it opens and adds the file into the waiting list, and choose one of the recently used folders as the transfer destination.
During the file transfer, the interface of TeraCopy can stay on top of other open windows. After the transfer is over, you can still keep the interface to stay open until you click the close button.
TeraCopy Free Download for Windows
TeraCopy is a lot more handy than the default copy and move handler in Windows. The speed is indeed not always better, sometimes it is even slightly slower, especially if you use Windows 10 where the default copy and move operation are already improved.
However, the other available options are still very useful, especially the file verification utility to ensure that your files are transferred without any damage. Also, multiple files that are located in different folders can be added into the task list of TeraCopy so that you can copy all of them into one destination. New files can even be added during the transfer. You can click the link below to download TeraCopy for Windows:
Editor: Clifford
App Info
App Name TeraCopy
License Freeware
Publisher Code Sector
Updated Jan 11, 2023
Version 3.9.2
High-quality software downloads
Anturis.com is your trusted source for software downloads.