LibreOffice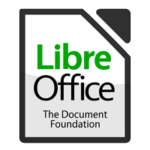 Windows 7, 8, 10, 11

Version:

7.4.2

Size:

339MB
LibreOffice is for everyone who is not interested in using the expensive Microsoft Office. If there is an opinion about how LibreOffice is not as stylish as the Microsoft's product, ignore it. What matters the most is your particular needs and whether LibreOffice delivers the functionalities that can help you with your daily tasks.
LibreOffice is free, forked from OpenOffice, supports over 100 languages, has been in active development since 2010, and has helped millions of people around the world that many of which cannot afford the price of Microsoft Office's license.
Features and Highlights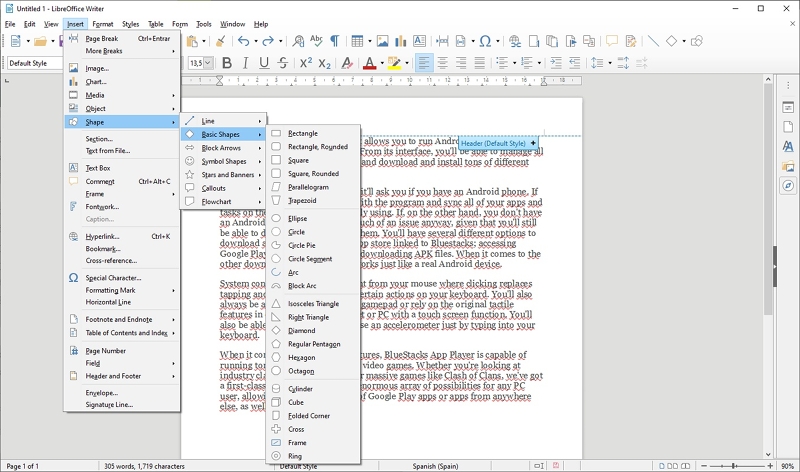 Inside the LibreOffice suite, you will find Writer to create text documents, Calc to create spreadsheet, Base to create and edit databases, Impress to work on presentations, and Math to deal with formulas.
The LibreOffice installation is divided between Standard option which installs all the recommended components and Custom option which allows you to select components as well as to change the destination folder. If your disk space is less than required to complete the installation, there will be a notification.
LibreOffice adds a new entry to the desktop that will open a launcher on click. It is a basically a shortcut that will open the associated application when you create a new document or open a recently used one. For example, if you create a new spreadsheet document, the launcher will open Calc.
Regarding the user interface, it is just fine. It is not fancy, but it is functional and not cluttered. Every single option is well placed so that users can find whatever they need easily. The icons look nice too.
Using LibreOffice is not difficult, but reading its documentation will give you an in-depth look on how to use it. You can read it online from chapter to chapter or use the search box to find a specific guide. There are even several ebooks in PDF format that you can download for free and printed copies if you are willing to buy. The contents are comprehensive. The guide on Writer 7.1, for example, contains 441 pages full of detailed explanations and pictures.
If you are wondering whether LibreOffice is able to work with the documents created from Microsoft Office, the answer is yes. It uses a different file format to save a document by default, but it can open and save a document in many other file formats, and that include the file formats belonging to Microsoft Office as well (i.e., xlsx, docx, pptx, and so on). However, the compatibility still depends on the complexity nature of a document.
LibreOffice Free Download for Windows
Even if you plan to use it for commercial purposes, LibreOffice is still free without ads. It's all thanks to the power of the open source community that dedicate a lot of their time to develop an amazing piece of a software. If you find that LibreOffice is really helpful, you should consider to support its development in any way you can so that one day hopefully everyone will use the software instead of Microsoft Office. You can click the link below to download LibreOffice for Windows:
Editor: Clifford
App Info
App Name LibreOffice
License Freeware
Publisher The Document Foundation
Updated Jan 11, 2023
Version 7.4.2
High-quality software downloads
Anturis.com is your trusted source for software downloads.