AirDroid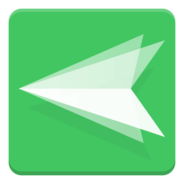 Windows 7, 8, 10, 11

Version:

3.7.1.0

Size:

58MB
AirDroid lets you control your Android devices from your computer screen. Best of all, it can transfer files between the devices without using any cable and there are several methods that you can use to achieve that.
AirDroid is not all about transferring files. It is more than that. It can mirror your Android screen, control the phone, access the phone's camera, sync the phone notifications, locate the phone, manage contacts, and manage SMS messages.
Features and Highlights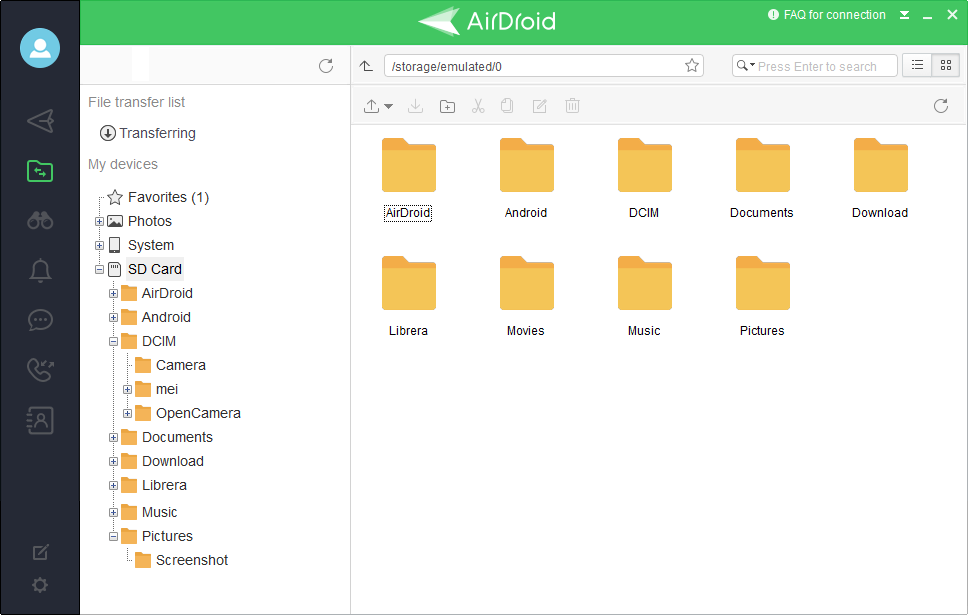 AirDroid has a Nearby function to find other devices for sharing files. Another way to share files between devices is by creating an AirDroid account and then logging in to the account from the devices. Clicking the Sign Up link on AirDroid's main window will open the registration page in your browser where you can enter the required details to register an account.
After the devices are connected, you can access the phone's files by clicking the Files button at the left pane. You can view, rename, delete, and transfer any of the files to your computer. The downside is that it takes a while to load the thumbnails of photos so you might want to set the view to the list mode for a folder containing tons of images.
If you want to transfer files from your computer to the phone, click the topmost button at the left pane, then drag and drop the files into the field.
A one-click backup functionality is also available. This is a good alternative to users who need offline backup in addition to the cloud backup. Two backups are always better than a single backup.
AirDroid also allows you to view, receive, and send SMS messages, but you have to open the AirDroid app on your phone and grant permission so that the AirDroid installed on your computer can access the messages to be displayed on the screen.
And last but not least, AirDroid can help you record your phone screen directly from the computer screen by making use of the screen mirroring functionality. After you grant the permission, AirDroid will display your phone screen in real time. To start recording, click the recording button. The output will be saved in the default destination.
AirDroid Free Download for Windows
Many users need a way to transfer files quickly between their phones and computers. AirDroid seems to be a very interesting option in this regard. Unfortunately, using AirDroid is not as straightforward as you might think. Even the Nearby function which is supposed to be the easiest way to connect devices is quite a hassle. On top of that, sometimes it just fails to find the nearby devices after following all the required steps even when the devices are connected to the same network.
In conclusion, it is much easier transferring files by making use of a cloud storage, or a file synchronizing software, than using AirDroid. However, it has many other features that make it worth your time as long as you need them, though you have to create an AirDroid account to use them. You can click the link below to download AirDroid for Windows:
Editor: Clifford
App Info
App Name AirDroid
License Freeware
Publisher SAND STUDIO
Updated Jan 1, 2023
Version 3.7.1.0
Good speed and no viruses!
Anturis does not repack or modify downloads in any way! All files are in original form.