Advanced IP Scanner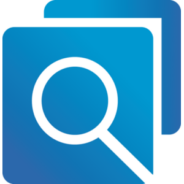 Windows 7, 8, 10, 11

Version:

2.5.1.4594

Size:

20.1MB
Advanced IP Scanner is a straightforward network scanner developed for Windows platform. Those who are curious about which computers connected to their Wi-Fi networks can find out the answer with a click of a button. Of course, Advanced IP Scanner is capable more than just that.
In addition to the ability to scan networks, Advanced IP Scanner can also save a list of identified computers to a file (XML, CSV, or HTML format), connect to a remote computer, perform a high accuracy scanning, activate alternate background color in the table, shutdown a computer remotely, and connect to a computer via a HTTP, HTTPS, or FTP protocol.
Features and Highlights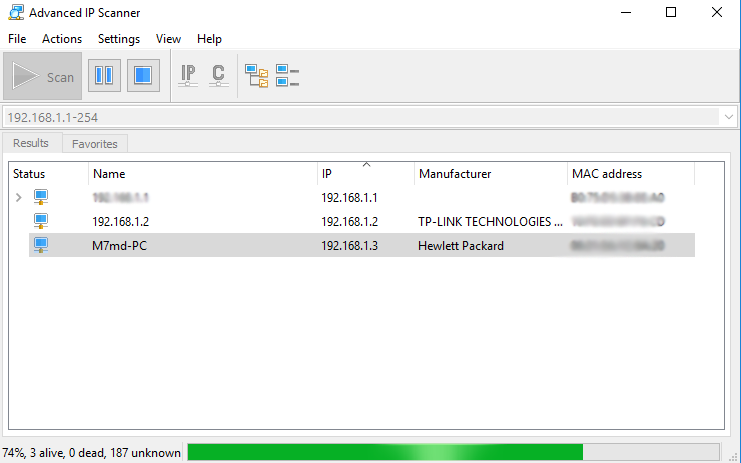 The setup file of Advanced IP Scanner offers you to perform the installation or to run it as a portable software. If you choose the latter, Advanced IP Scanner will be ready to do its job after you accept the EULA.
Advanced IP Scanner can scan the range of IP addresses you enter into the software. Hit the scan button and let the scan runs for a while until the list of detected computers show up in the list.
If there are some computers that you are going to access regularly, you can add them into the favorite list. After that, every time you want to check them, you can just open the Favorites tab.
The simplistic interface makes it easy to navigate through. Also, there is a tooltip when you move your mouse cursor over each button in the toolbar. Each tooltip provides a concise description for each button.
The menu bar contains more commands than the toolbar, which includes a command to access the Options panel.
In that panel, the options are grouped into three categories. The first one is the Performance category where you can decide the speed of the scanning either by using the slider or enabling the high-accuracy scanning option.
If you enable that option, Advanced IP Scanner will scan each computer more than just once to get more accurate results. The scan will definitely take a longer time so you should put it into consideration before activating the option.
The number of the resources to be scanned also affects the time it takes for Advanced IP Scanner to finish the scan. The more resources you select, the longer the scan will be. To select and unselect the resources, you can do so from within the Resources category. The resources include Shared Folders, HTTP, HTTPS, FTP, NetBIOS Group, Active User Name, RDP, Date, Time, and Time Zone.
Advanced IP Scanner Free Download for Windows
Advanced IP Scanner can facilitate remote connection to control a different computer located in another location, but this functionality depends on external tools. Currently Advanced IP Scanner supports RDP (Remote Desktop Protocol) and Radmin.
Sending a Wake-on-LAN command to another computer can also be done by using Advanced IP Scanner. However, it is only possible for a computer whose MAC address has already been detected.
To sum it up, Advanced IP Scanner is a must have tool for everyone who needs a straightforward way to manage a network. You can click the link below to download Advanced IP Scanner for Windows:
Editor: Clifford
App Info
App Name Advanced IP Scanner
License Freeware
Publisher Famatech LLC
Updated Jan 10, 2023
Version 2.5.1.4594
Good speed and no viruses!
Anturis does not repack or modify downloads in any way! All files are in original form.