Total Commander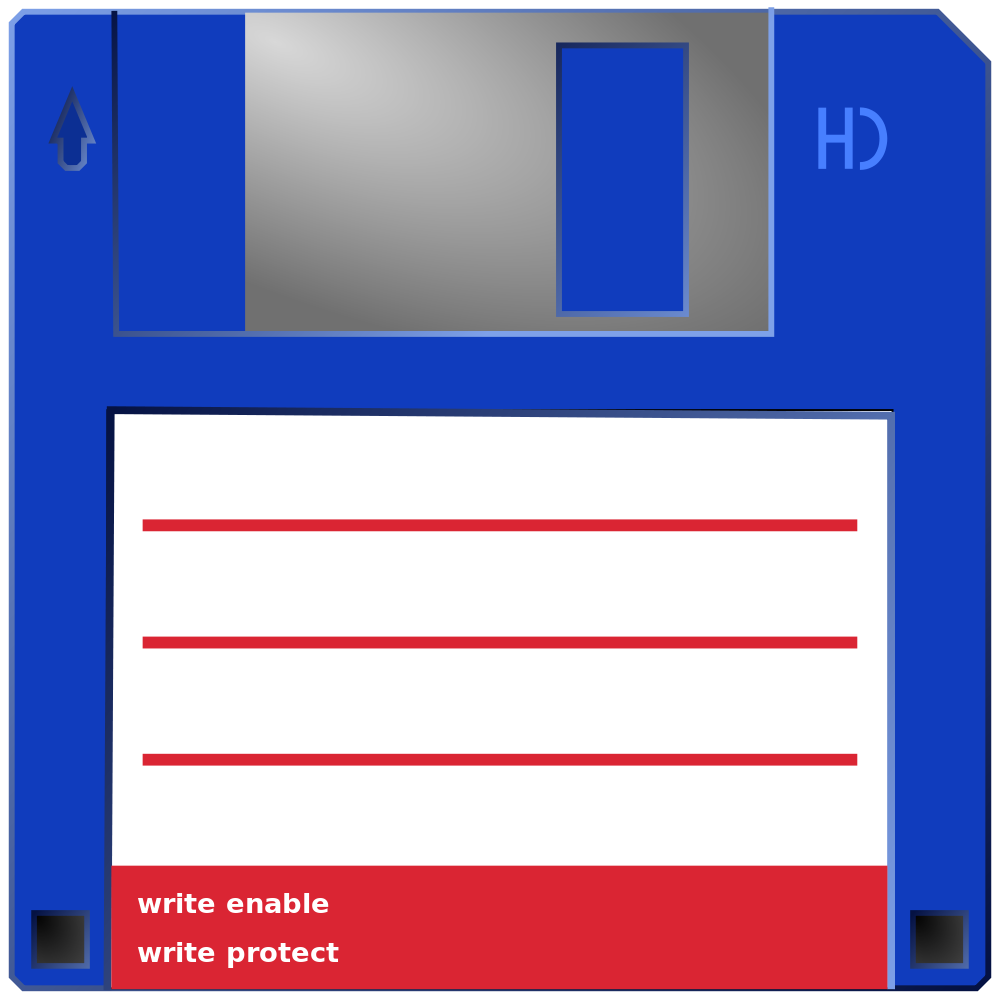 Windows 7, 8, 10, 11

Version:

10.51

Size:

5.9MB
File Explorer has gone some changes over the years, but they are not enough to make it a truly productive file manager. One of the biggest drawbacks is the lack of the feature that allows users to view the contents of two folders at the same time. And if you explore everything that Total Commander can do, you will realize it even further that File Explorer is lacking in many areas.
Total Commander has a file searcher that searches beyond file names, a built-in archiver that can compress files in ZIP and more formats, an advanced file renamer, a tool to compare files, and it supports tabbed navigation too.
Features and Highlights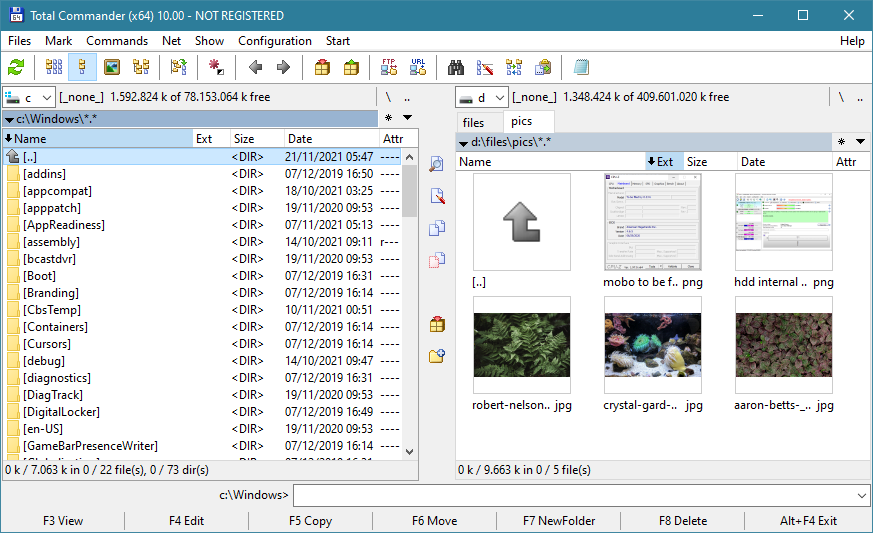 Total Commander is a two panel file manager by nature. The moment it opens, it shows a window that divides itself into two sections, each of which displaying the content of a folder.
Each panel can open multiple folders in tabs. Each tab can have different or uniform title length, depending on how you configure it. New tabs open at the last position unless you set Total Commander to open them near current tabs. Double-click on each tab will instantly close it, but you can also use the Ctrl + W shortcut if you prefer to do it without lifting your fingers from the keyboard.
Each panel, and each tab that it holds, can have a different view mode. For example, you can view the left panel in thumbnail mode and the right panel in brief mode.
Between the two panels is a separator where you can find a few additional buttons including the ones to copy and move files.
Copy and move operations can also be executed by dragging and dropping files or folders from one panel to another. Unfortunately, there is no readily available option to move files by left dragging. Holding the Shift key will do the trick when you drag files, and right-dragging files will show the move command in the context menu, but doing either way is tiresome when there are tons of files to be moved and sorted into different locations.
The separator between the panel also features an archiver to compress files. A click on it will reveal a dialog window providing several options to pack path names, pack subdirectories, create multi-volume archive, create self extracting archives, compress each file/ folder to a separate archive, and to create an encrypted archive.
Total Commander supports archive formats such as TAR, ACE, RAR, ZIP, ARJ, UC2, 7ZIP, GZ, and CAB. However, not all of them can be used to create multi-volume archives and self-extracting archives, only ZIP, ACE, ARJ, and RAR.
Total Commander Free Download for Windows
Total Commander is a decent replacement for File Explorer, but it's probably not for casual users. While you can use it out of the box, it needs time to get used to how it works. It's really worth your time, though.
Even the support for multiple panels and tabs is enough of a reason to leave File Explorer behind, not to mention the hidden features that make Total Commander way more powerful than it looks. You can click the link below to download Total Commander for Windows:
Editor: Clifford
App Info
App Name Total Commander
License Freeware
Publisher Christian Ghisler
Updated Jan 10, 2023
Version 10.51
High-quality software downloads
Anturis.com is your trusted source for software downloads.