K-Lite Codec Pack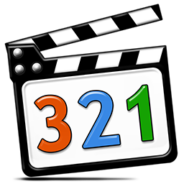 Windows 7, 8, 10, 11

Version:

17.2.0

Size:

47.7MB
A codec is necessary to encode or decode a video and different video types require different codecs. If a video cannot be played in your PC, but playable in another PC, it could be because your PC is lacking the required codec to process the video. The solution is to go online to find the appropriate codec.
It is not impossible to find a specific codec manually, but it may take a while to find it. Not only you have to search for it, you also have to make sure that you don't download a codec infected by malware. There is a safer and much easier solution, and that is to use K-Lite Codec Pack.
Features and Highlights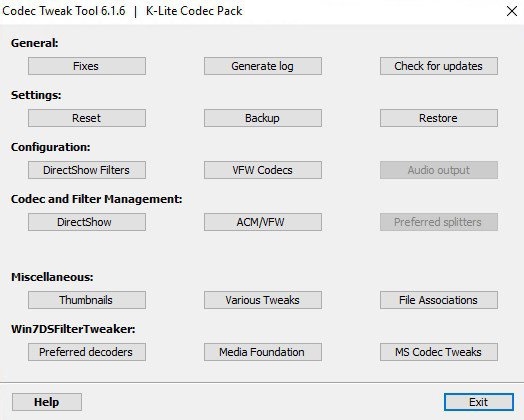 K-Lite Codec Pack is mainly a collection of 32-bit and 64-bit codecs. It comes in different package editions and every edition includes a few extra features. If you are only interested in getting the codecs, there is a basic edition that should be enough to handle your video playback issue.
For you who still use Windows Media Player to watch video, the basic edition of K-Lite Codec Pack can also be used to show video subtitles in the media player. Note that the subtitle and the video should have the same filename, and both have to be stored in the same folder as well.
The basic edition also includes Icaros ThumbnailProvider and Icaros PropertyHandler. The former is intended to display video thumbnails and the latter is to show video properties in File Explorer.
The most recommended package for most users is the standard edition. It has everything the basic edition offers, plus Media Player Classic Home Cinema (MPC-HC) to watch videos and MediaInfo Lite to find out more about the technical aspects of a video.
The full edition offers a few more. It contains every feature in the standard edition as well as DC-Bass Source Mod, a plugin for 3D video decoding, and the popular video renderer MadVR.
All in all, there are four editions. The last one is the mega edition, which is the most complete one, but it is intended for a small group of users who need VFW/ACM codecs to encode videos.
By using K-Lite Codec Pack, you will have all the necessary codecs in one place. It is also capable of detecting codecs already installed on your PC, fixing the broken codecs, and removing the problematic ones. Dozens of options are available to tweak the pack according to your preferences.
K-Lite Codec Pack Free Download for Windows
The media player, MPC-HC, is a nice addition. While it can be downloaded as a standalone, using the version provided in the K-Lite Codec Pack gives you one advantage, and that is the MadVR.
If you don't know or if you aren't interested about MadVR, then our suggestion would be for you to download MPC-HC which you can also find here in our site. This video player contains all the codecs to play all the common video formats. Download K-Lite Codec Pack or Media Player Classic Home Cinema, it's your choice. You can click the link below to download K-Lite Codec Pack for Windows:
Editor: Clifford
App Info
App Name K-Lite Codec Pack
License Freeware
Publisher Codec Guide
Updated Jun 24, 2023
Version 17.2.0
High-quality software downloads
Anturis.com is your trusted source for software downloads.