ESET NOD32 Antivirus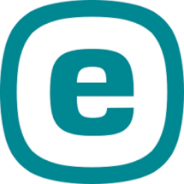 Windows 7, 8, 10, 11

Version:

15.2.17.0

Size:

68MB
ESET NOD32 Antivirus is an advanced security system powered by artificial intelligence technology to prevent and eliminate digital threats. It features a powerful engine yet light on resources that make it a perfect combination between protection and performance.
Other benefits that come with ESET NOD32 Antivirus are the carefully revamped user interface to improve usability and real-time defense supported by advanced heuristics capable of dealing with never-before-seen malware.
Features and Highlights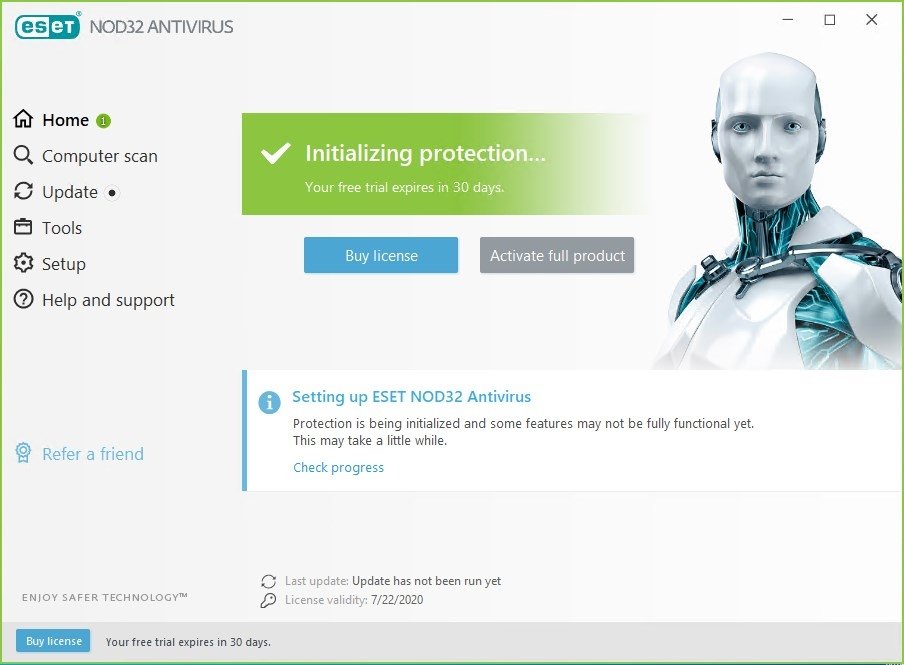 Real-Time Shield
The real-time defense can be disabled but it's not recommended. It is the functionality that is responsible to prevent malware infection. It scans local drives, network drives, and removable media (flash drive, DVD, memory cards, etc.). Every time you create a file, open a file, and execute a file, the real-time shield performs a scan to make sure that the file is not infected by malware.
Smart Optimization
Just like any other antivirus, ESET NOD32 Antivirus uses system resources to perform a scan task. By enabling Smart Optimization, the number of scans can be reduced, thus allowing more resources for other running processes, especially the ones running in the foreground.
Smart Optimization is one of the ThreatSense parameters. When it is enabled, files that have been scanned will only be scanned again if they have been modified and if the detection engine receives an update.
Changing the background scan priority to a low one and excluding larger files from scanning will help reducing the resource load as well.
Gamer Mode
ESET NOD32 Antivirus displays a desktop notification when a new event occurs. While it is intended to be as helpful as possible, sometimes it may be annoying, like when you're playing a game or watching a movie. With Gamer Mode enabled, the background scan still runs but it will never disturb you with pop-up windows.
Gamer Mode can start automatically every time you launch a game or any other application that runs in full-screen mode. Likewise, Gamer Mode can stop automatically when you exit a full-screen application.
Anti Phishing
Phishing is an attempt to manipulate users so that they reveal sensitive information such as login credentials, social security numbers, and credit card numbers. There are several phishing methods, including the use of fake websites.
ESET NOD32 Antivirus provides an anti phishing protection that will prevent you from accessing fake websites masquerading as financial institutions, social media sites, email providers, cloud storage providers, and other reputable sources.
If the antivirus detects a fake website, it will display a page containing a message that warns you about a potential phishing attempt. You can choose to go back to the previous page, close the tab, or ignore the warning at your own risk.
ESET NOD32 Antivirus Free Download for Windows
Many users are satisfied with the way it works. Intelligent scanning methods supported by regular updates make it possible for ESET NOD32 Antivirus to provide a strong protection yet without slowing your computer. Everything it is capable of is worth every penny spent on its license. If your existing antivirus solution makes you frustrated for some reason, you will probably like ESET NOD32 Antivirus. You can click the link below to download ESET NOD32 Antivirus for Windows:
Editor: Clifford
App Info
App Name ESET NOD32 Antivirus
License Shareware
Publisher ESET
Updated Jan 10, 2023
Version 15.2.17.0
High-quality software downloads
Anturis.com is your trusted source for software downloads.