Microsoft Visio 2016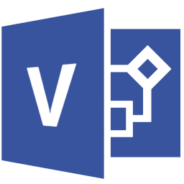 Windows 7, 8, 10, 11

Version:

16

Size:

4.13GB
Microsoft Visio 2016 is used to turn text information into diagrams so that the information is easier to understand and more appealing to the targeted audience. The software is packed with a wide array of tools to draw, beautify, and manage diagrams.
Beginners may find that drawing a diagram from scratch is difficult. In Microsoft Visio 2016, there are dozens of starter diagrams that users can make use of to create a diagram quickly, along with a large number of polished shapes to customize the diagram. The provided contextual tips can further help users to complete their diagrams.
Features and Highlights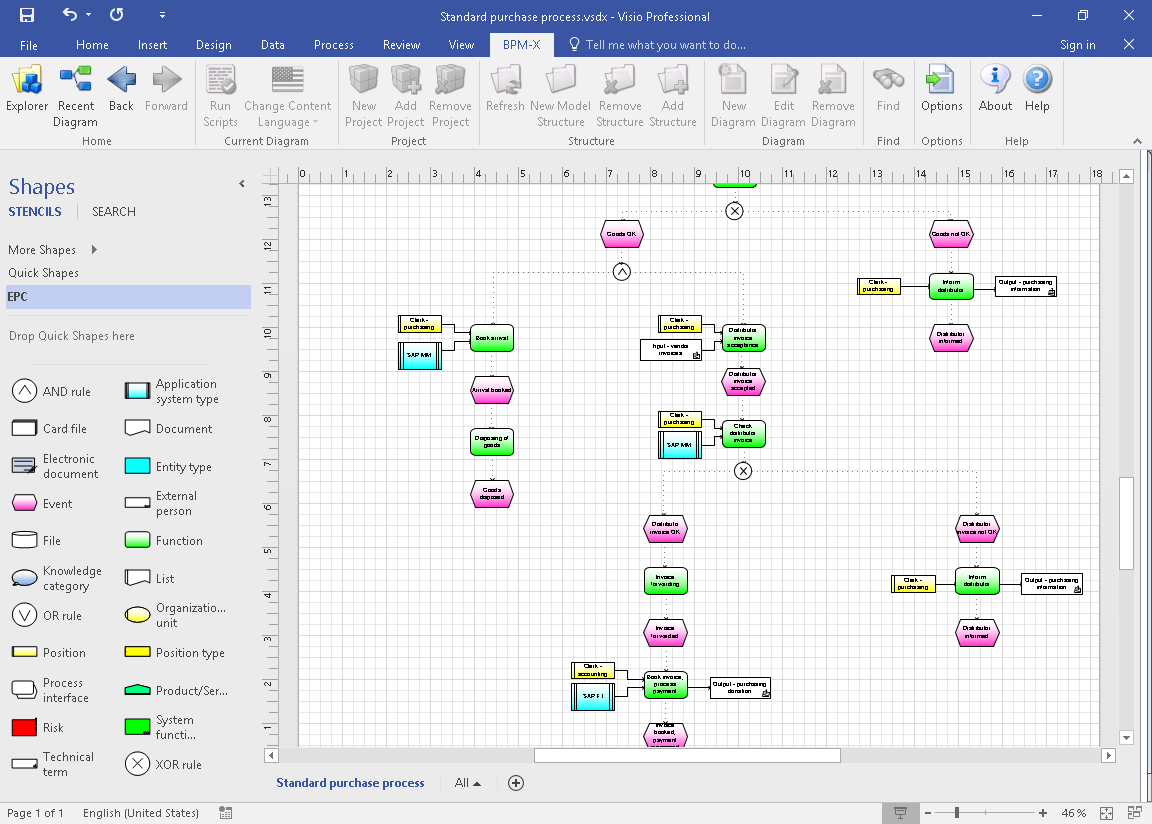 Microsoft Visio 2016 has dozens of shapes that many of which exhibit smart behaviour. These kinds of shapes are simply called smart shapes. They have the capability to adapt to changes automatically. Aside from using the available smart shapes, you can also create your own shapes and use them to draw diagrams.
There are hundreds of commands in Microsoft Visio 2016 which makes it impossible to remember every command. The Tell Me feature lets you find the commands that you need with ease. It shows a list of commands after you tell it what to do.
One thing to keep in mind is that some of the commands listed by the Tell Me feature might be dimmed or greyed out which means that you cannot execute them. They are only available if you're in the right place. For example, if you want the Tell Me feature to show and use all commands related to container, then you will have to select a container first.
The Tell Me functionality is a huge help, especially for beginners. However, users have to know how it works in order to be able to use it well.
Microsoft Visio 2016 shows the Start screen when you first run it. The screen displays a number of templates to get you started quickly. These are featured templates. To get more templates, you should go to the template categories which group template based on their uses.
Each template has a title to show what it is for. If the title isn't sufficiently self-explanatory, you can read its description to get a more detailed information. For example, the Office Layout description states that it can be used to create floor plans, office space planning, blueprints for facilities management, office supply inventories, and so on.
Microsoft Visio 2016 Free Download for Windows
In the Start screen, there is also a search box that you can use to find a template. Type "basic flowchart", for instance, and the relevant template shows up. After you click the template, it reveals some diagrams and offers a choice between two measurement units: Metric Units or US units.
Before you start creating your diagram, you might want to examine the Visio Options first to see if there are a few things you can customize to suit your need better like language, proofing, auto recover, ribbon, quick access toolbar, live preview, mini toolbar, theme, start up option, etc. You can click the link below to download Microsoft Visio 2016 for Windows:
Editor: Clifford
App Info
App Name Microsoft Visio 2016
License Shareware
Publisher Microsoft
Updated Jun 20, 2023
Version 16
High-quality software downloads
Anturis.com is your trusted source for software downloads.