PaintTool SAI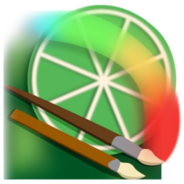 Windows 7, 8, 10, 11

Version:

1.2.5

Size:

2.4MB
PaintTool SAI is one of the widely used painting software. It's light so it can run on lower-end PCs, yet it packs enough goodies to develop your art skills and create amazing digital artworks.
The lighweight graphic design tool has a simpler user interface that makes it a less distracting media to draw and edit paintings, and it has a huge list of keyboard shortcuts that can help you access menus and options more quickly.
Features and Highlights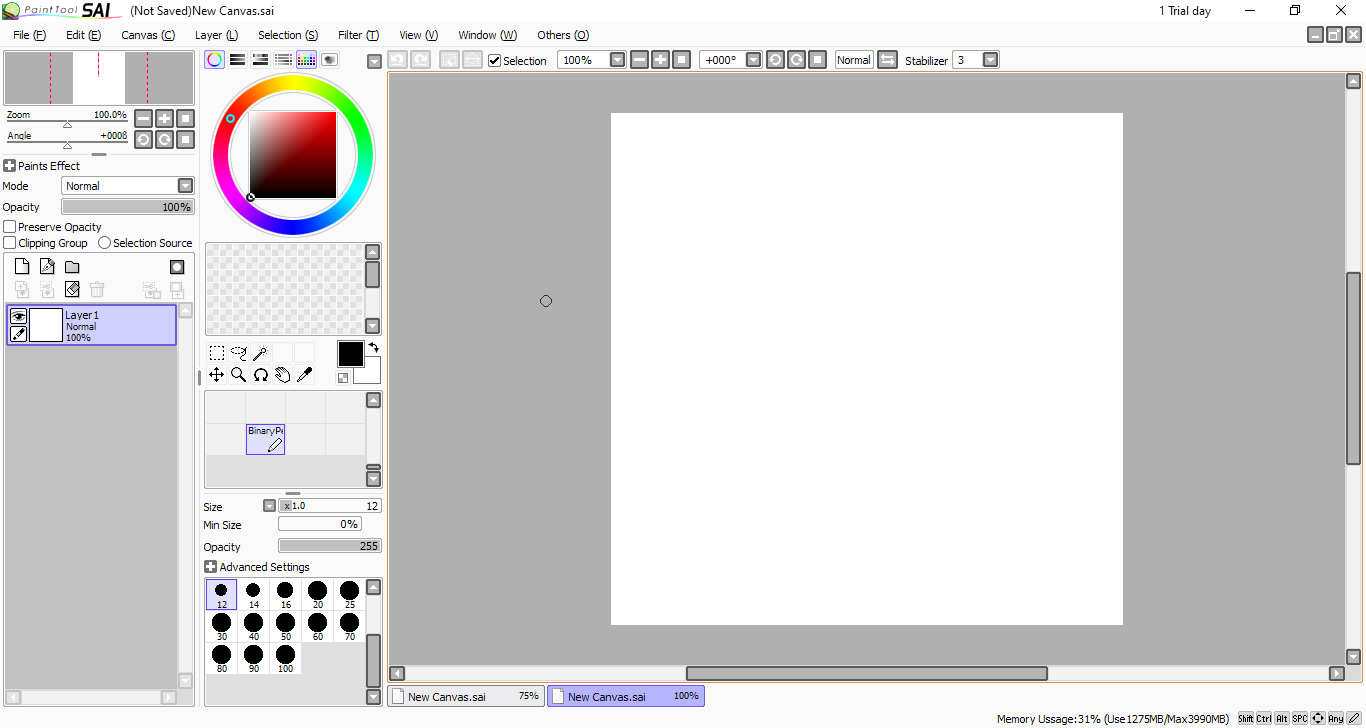 PaintTool SAI has a workspace dominated by a drawing area to the left of the interface. The rest of it is occupied by a title bar, menu bar, layer panel, and tool panel. Any of these panels can be moved to the opposite side if you aren't too comfortable with the default layout.
The canvas in the drawing area can be rotated clockwise or counter clockwise, zoomed in and out, and flipped horizontally.
When you need to draw without distraction, you can enable the full screen editing mode. Both the two panels can also be hidden and unhidden instantly with a single press of a hotkey, leaving only the drawing area and menu bar. If you also want to hide the menu bar, just press F11 once again.
Most operations in PaintTool SAI can be executed with keyboard shortcuts. Opening a menu, for instance, can simply be done by pressing Alt followed by the initial letter of the menu. If you're going to open the Canvas menu, then press Alt + C. If it is the File menu, then press Alt + F. The only exception is the Filter menu where you have to press Alt + T.
If you press Alt + O, followed by the K letter, the "Keyboard Shortcuts Preference" opens where you can customize any available keyboard shortcut. Some users might even get overwhelmed at first because of the high amount of flexibility in configuring the keyboard shortcuts.
Creating a layer is also as simple as pressing a few keys on the keyboard. With layers, you can make separate edits to the painting so that they will not affect each other. Deleting a layer will only removing the edit performed on that specific layer, while the other edits are left intact since they are performed on different layers.
PaintTool SAI comes with a number of brushes and users are allowed to add their own brushes. In the tool panel there are empty slots which you can use to add new brushes.
PaintTool SAI Free Download for Windows
By today's standard a PC with a 4G RAM is considered a low-end machine, yet PaintTool SAI loads very fast on it. Even if you have a 450MHz Pentium PC, you can still use this software on that old machine, albeit with performance drop.
It is also amazing that such a small size software offering a high amount of customizations. Moreover, the community's contributions make the software more capable than it already is. Taking everything it offers into consideration, PaintTool SAI is a great tool for drawing your next awesome digital paintings. You can click the link below to download PaintTool SAI for Windows:
Editor: Clifford
App Info
App Name PaintTool SAI
License Shareware
Publisher SYSTEMAX Inc.
Updated Jun 20, 2023
Version 1.2.5
High-quality software downloads
Anturis.com is your trusted source for software downloads.