KakaoTalk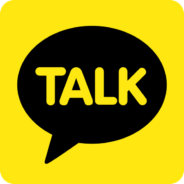 Windows 7, 8, 10, 11

Version:

3.4.3.3222

Size:

81MB
KakaoTalk is a free communication tool owned by a South Korean company. It has a user base of more than 100 millions. The number is far less than that of the most popular messenger but it is still a large one nonetheless and thus making it one of the top messaging software around.
In the attempts to compete with the other messengers, KakaoTalk brings in a set of features that are hopefully attractive to as many people as possible. Encryption, free text, digital wallet, channel, and calendar are just a few to name. For those who want a new messaging tool, KakaoTalk can be a promising alternative for communication and making friends.
Features and Highlights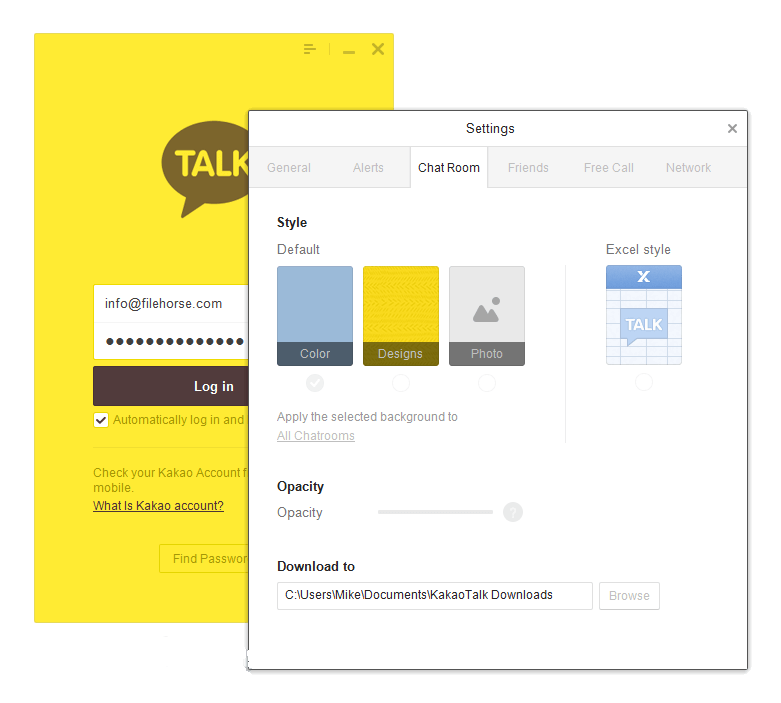 KakaoTalk lets you communicate with other people as long as the conversation takes place in the network. In other words, a KakaoTalk user can communicate only with other KakaoTalk users. This limitation makes KakaoTalk less enticing to some people but it may worth a look if you have friends that use the messaging software.
Phone number is not a mandatory to search for your friends in KakaoTalk. Just use the KakaoTalk ID or names. Once you find them, you can start a conversation and then save the content if you feel necessary to do so.
Even if you don't have a single friend yet in KakaoTalk, getting yourself some new friends is easy. KakaoTalk has a section called Open Chat where you have a higher chance of finding friends that share the same interests as you. It doesn't have to be the same interest but the conversations would be more lively if it does since by nature people talk more passionately when discussing something of interest.
You can chat with one person or a group. During a chat, you can send numerous files, including pictures and videos. It is also possible to call someone directly from the chat room. Numerous emoticons are available for you to express feelings that are hard to express with words.
Kakao View is yet another feature that you might like in KakaoTalk. It is a content curation service where creators can collect and publish contents, while other users can subscribe to view more contents. If you do well on this content curation, you may earn yourself some money. It is not easy, but it is possible.
It can be boring to stare at the same screen every single day when you chat. No worries, KakaoTalk lets you customize its theme. And if you're sure that your theme is worth sharing, then you can share it with your friends.
KakaoTalk Free Download for Windows
While some features are unique to KakaoTalk, some others are pretty common. Yet, it's not always about features that makes a software looks interesting. The way the features are presented is equally important and KakaoTalk does it relatively well.
Just like other software of its type, there are things to like and dislike from it so whether it is worth a try or not it all come down to your preferences. If you decide to give it a chance then you can click the link below to download KakaoTalk for Windows:
Editor: Clifford
App Info
App Name KakaoTalk
License Freeware
Publisher Kakao
Updated Jan 1, 2023
Version 3.4.3.3222
Good speed and no viruses!
Anturis does not repack or modify downloads in any way! All files are in original form.