IMVU for PC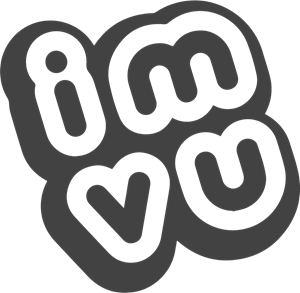 Windows 7, 8, 10, 11

Version:

544.2

Size:

36MB
IMVU is a virtual platform where you can meet and talk to strangers from all over the world. What makes it more interesting than the traditional way of chatting is that everyone in the platform dresses up as a 3D avatar and converses with each other in animated chat rooms. The topics of the conversations can be about anything.
While many consider it a game, IMVU feels more like a social network platform with a clever twist where almost everyone can join. The avatars and chat rooms look very cool that there is a chance you will end up addicted to it, assuming you're not one of those who like shooting each other in action games.
Features and Highlights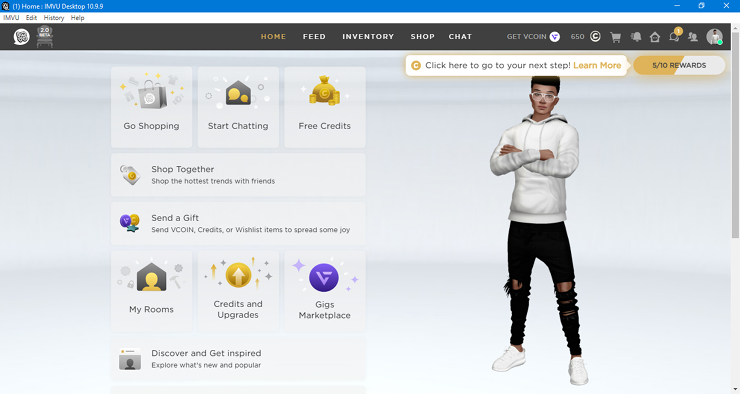 Before you can join any chat room, you have to sign up for a free account which can be done directly in IMVU. Choose between a male or female character and customize its looks or skip the customization if you want to log in as soon as possible.
After logging in, you can go straight to any chat room by clicking the Chat menu at the top of the interface. Every chat room has its own capacity, so you need to make sure that there is still at least one empty spot.
There are various chat rooms to choose from. If you like beach, there are many beach themed chat rooms. On the other hand, if you're a book lover, the choices seem to be much more limited. The lack of search function makes it even harder to find chat rooms that match to your mood or hobby.
When you have the time to customize your avatar, click the Inventory menu and choose which parts of the avatar that you want to change. Perhaps it is the hair style, the shape of the head, eyebrows, eyes, or skin. As for the clothes, there are sweaters, hoodies, jackets, baggy pants, jeans, sneakers, havaianas sandals, loafers, and flannels. Also, your avatar can wear various accessories such as glasses, hat, watch, gloves, and necklace. If you pick a female character, she can wear earrings too.
The next thing you can customize is your rooms. Add chairs, tables, lamps, televisions, and even indoor plants. You will find various decorative elements that you can add to the rooms. If you're tired of scrolling through the list of the elements, type in a few letters in the search box to filter the list down to the only elements you need.
Don't worry about not being able to make friends. Even as you're customizing your avatar, some users are likely to add you to their friend list. You just need to accept or reject the invitations.
IMVU Free Download for Windows
IMVU is an interesting software to chat with random people over the internet. Since it connects people from various countries with different time zones, you will likely be able to find some strangers still being active in chat rooms even late at night.
If you're a digital creator, you might be interested in creating virtual items that can be used in IMVU and earn yourself some credits. You can click the link below to download IMVU for Windows:
Editor: Clifford
App Info
App Name IMVU
License Freeware
Publisher IMVU
Updated Jun 17, 2023
Version 544.2
High-quality software downloads
Anturis.com is your trusted source for software downloads.