iSpy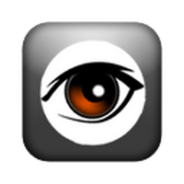 Windows 7, 8, 10, 11

Version:

7.2.6

Size:

32MB
iSpy turns your simple webcam into a surveillance tool that can detect motion. Every time it detects something, it alerts you and starts recording. There are several motion detectors integrated with AI. Each is designed for a different purpose.
Other than webcam, iSpy supports various other camera types and brands. It is also able to handle an unlimited number of cameras. Since its free version doesn't limit the number of cameras, you can add as many cameras as necessary.
Features and Highlights
iSpy can detect both movement and sound. There are a number of actions that it can perform automatically when its detector picks up something interesting. It can send an email message, send SMS, play sound, beep, send Twitter message, execute a file, and more. An alert can also be sent via email when iSpy suddenly disconnects.
If you have multiple cameras, you can separate them into groups and give a unique name to each of them. When you receive an alert, iSpy will let you know which group that alert comes from.
To get started, your camera needs to be connected to iSpy first. Click the Add button and select Local Camera, IP Camera, IP Camera with Wizard, ONVIF Camera, or Other Video Source. iSpy will take you to another window where you can configure the connection for the device. In this window, there are multiple tabs. If you want to change the camera type, instead of closing the window and clicking the Add button again, you just need to click on another tab.
You also need to set up the motion detection. Choosing a motion detector is an important step in preparing iSpy so that it can work properly. Keep in mind that each detector impacts your system performance differently and there are some options only available in some detectors.
iSpy has an object tracking option which tracks the number of objects instead of movements. When it notices any change to the number of objects, it sends you an alert.
Adjusting the sensitivity level of iSpy is no less important. This is done by defining the amount of motion that should trigger the motion detector to take action. It is easy to do, but it may take a bit of experimentation to figure out the perfect threshold value.
When you are setting up a camera, you can enable picture in picture to insert other camera feeds on the current camera, limit the frame rate, hide the areas of the camera that you don't want to show to anyone, and so on. A lot more options are available in Settings. With so many of them, it takes a while to set up everything to perfection.
iSpy Free Download for Windows
Most features in iSpy are free. Only features that require access to iSpy's online platform are not. For example, email alerts, Twitter notifications, and cloud services. In order for you to be able to use these, you have to subscribe to one of iSpy's pricing plans. The cheapest is $7.95 per month. In each pricing plan, you are also able to enjoy using iSpy without being annoyed by ads. You can click the link below to download iSpy for Windows:
Editor: Clifford
App Info
App Name iSpy
License Freeware
Publisher DeveloperInABox
Updated Jun 17, 2023
Version 7.2.6
High-quality software downloads
Anturis.com is your trusted source for software downloads.