MSI Afterburner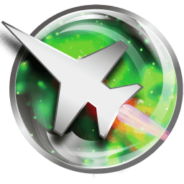 Windows 7, 8, 10, 11

Version:

4.6.4 Build 16255

Size:

51.7MB
If you are interested in GPU overclocking, underclocking, undervolting, or if there is anything else you want to do to your GPU, you should download MSI Afterburner. It is one of the best GPU tools ever created.
Despite that it is developed by MSI, a technology company specialized in making computer hardware components like motherboards and graphic cards, MSI Afterburner also works on graphic cards made by other companies.
Features and Highlights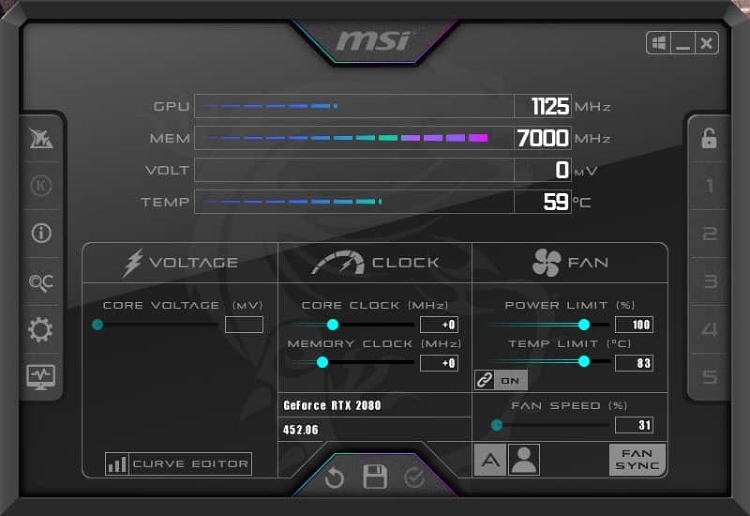 MSI Afterburner is bundled with RivaTuner Statistics Server. It doesn't have to be installed for MSI Afterburner to work, but it brings in more useful functionalities. For instance, it can be configured to show the frame rates when you play a game. If you don't need it anyway, you can opt out of its installation. If you want to give it a try, its installlation window will show up immediately after installing MSI Afterburner.
A dark themed UI will greet you when MSI Afterburner is opened. You can see your GPU stats right away in the interface, which includes the temperature as well. Aside from adjusting the core clock, MSI Afterburner can also be used to adjust fan speed, temperature limit, core voltage, core clock, and memory clock. And it shows you how the changes affect the graphics performance in real time.
The ability to control fan speed, which is often overlooked, is no less important than the rest. It is the functionality that is responsible for preventing GPU overheat that can cause damage. However, instead of configuring the fan manually, it is recommended to leave it to the default setting which will automatically adjust the fan speed.
The ability to create different profiles is another helpful feature that MSI Afterburner provides. With it, there is no need to adjust the overclocking settings every time you run a different game. You can create and run a specific overclocking profile for a game, and quickly switch to a different one for another game.
To help you create an overclocking profile, you can take advantage of the OC Scanner, boasted as a one-click overclocking tool by MSI. It is developed to find the most optimal settings for overclocking GPU by using NVIDIA's algorithm.
When you are trying to find the most perfect overclocking configuration, sometimes you might just want to reset things back to the default states. This can be easily done by clicking the Reset button on the main interface of MSI Afterburner.
MSI Afterburner Free Download for Windows
Overclocking GPU is a scary thing to do for a lot of users, but perhaps MSI Afterburner can make some users to finally take a first step in the overclocking world, thanks to its numerous helpful features for advanced and novice users alike.
It isn't difficult to use, it's free, and it is relatively small in size to boot. MSI Afterburner only requires around 65 MB to get installed on a PC, while RivaTuner Statistics Server needs around 60 MB. You can use MSI Afterburner for other purposes, but it is best used for overclocking your GPU. You can click the link below to download MSI Afterburner for Windows:
Editor: Clifford
App Info
App Name MSI Afterburner
License Freeware
Publisher MSI Co. LTD.
Updated Jan 10, 2023
Version 4.6.4 Build 16255
High-quality software downloads
Anturis.com is your trusted source for software downloads.