AIDA64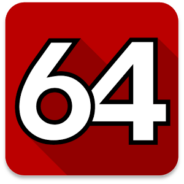 Windows 7, 8, 10, 11

Version:

6.88

Size:

50.4MB
There are plenty of system information utilities that works on Windows. One of them is AIDA64. In addition to its ability to show a detailed information about your hardware and software, it includes a benchmark component for your system too.
AIDA64 is available in four editions: Business, Engineer, Network Audit, and Extreme. The last one is developed for home users. No matter which one you choose, all of them are trial software. But if you're looking for the cheapest one, it is the Extreme edition.
Features and Highlights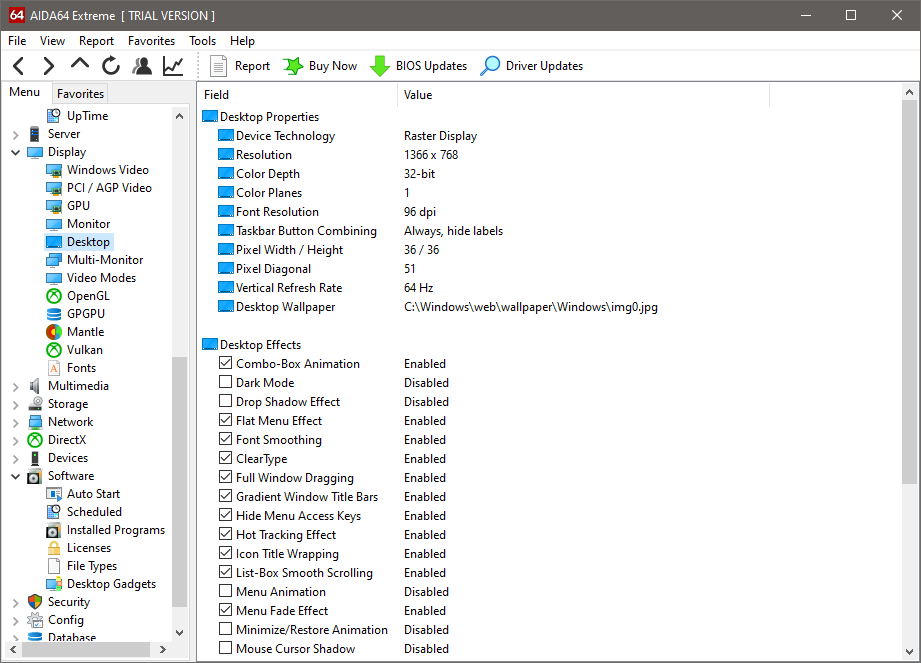 AIDA64 shows a nag screen telling you that it is not free. Instead, it is an evaluation of copyrighted software that lasts for 30 days. This nag screen seems to appear every time you launch the software, though it is not that annoying since the software can still load pretty fast. The splash screen is also shown but it can be hidden.
What annoying the most is that it only allows restricted access to the information. A lot of information are hidden and labeled trial version. Just this restriction alone is probably enough to make many users turn to other alternatives.
For example, in Summary, the system memory information is hidden. If you click Memory under Motherboard category, the physical memory information is hidden which include the total memory installed on your PC, the memory usage, and the memory utilization. The only available information regarding the physical memory is how much memory is still available for the system to use. The rest are displayed such as the virtual memory, paging file, and physical address extension.
Here is the complete list of the categories: Computer, Motherboard, Multimedia, Database, Operating System, DirectX, Benchmark, Config, Server, Storage, Display, Software, Network, Devices, and Security.
Each of them is expandable. If you expand Motherboard, for instance, it will show CPU, CPUID, Motherboard, Memory, SPD, ACPI, BIOS, and Chipset.
If there is any section that you access more often than the rest, you can add it into the favorites list. The next time you need to access it again, you simply click the Favorites menu in the top bar and select the section. Or, press Alt + R, followed by pressing the right arrow key button on your keyboard, use the down or up arrow key to highlight the section, and press Enter. The section will then open in the Favorites tab.
The Summary provides a quick overview of your computer system and you can hide any of the component information that you don't need to reduce the clutter. Just go to the Summary category in the preferences window and you will see every component that can be hidden or shown.
AIDA64 Free Download for Windows
Let's not forget that AIDA64 has a benchmark component and it is a powerful one that can help you measure your system performance. Plus, it can detect the temperature of your hardware components like motherboard, CPU, HDD, and GPU. The temperature panel can be displayed on desktop and its position can be locked. The other things that you can customize for the panel is its transparency level, alignment, background color, and whether or not to display icons on the panel. You can click the link below to download AIDA64 for Windows:
Editor: Clifford
App Info
App Name AIDA64
License Shareware
Publisher FinalWire Ltd.
Updated Jun 17, 2023
Version 6.88
High-quality software downloads
Anturis.com is your trusted source for software downloads.