Xshell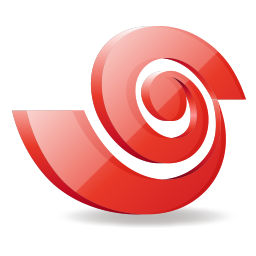 Windows 7, 8, 10, 11

Version:

7.0 Build 0113

Size:

45MB
To access data stored in a mainframe, one doesn't have to be physically present on site. A terminal emulator is capable of remotely connecting a user to a mainframe despite the distance between both. This is what Xshell does.
Xshell provides a secure method for remote connection between two network endpoints. It supports a range of protocols, including SSH. It comes with a plethora number of features as well such as multi tabs navigation, multi user settings, powerful session management, support for automatic login, multiple encryption algorithms, zlib compression, custom key mapping, and customizable user interface.
Features and Highlights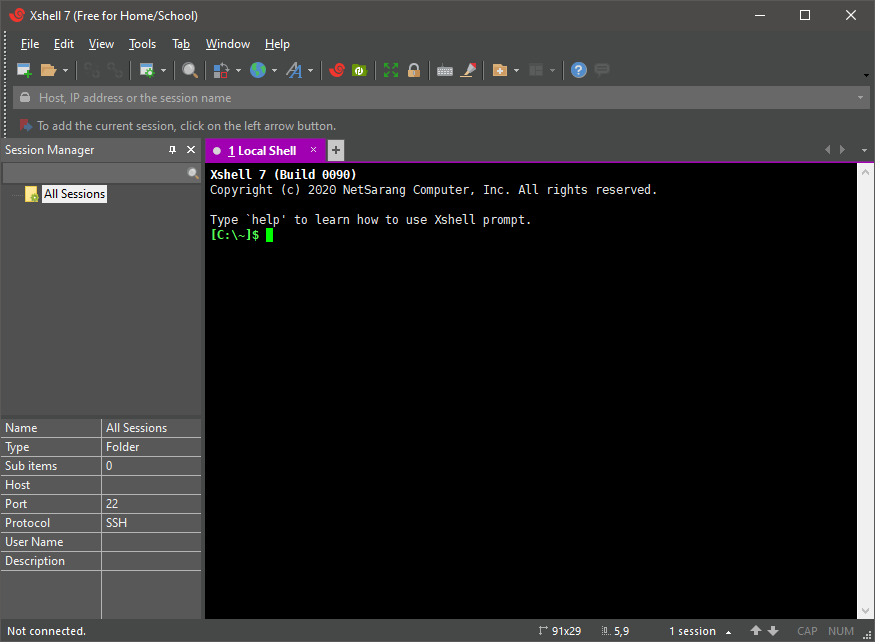 Depending on how you are going to use it, the license of Xshell can be free or it will cost you a bit. It is stated at the official website that Xshell is free of charge on condition that it is used only by home or school users.
Xshell is wrapped in an intuitive interface that supports tabs. The layout of the tabs can be arranged by dragging and dropping operation. Whether you want to line up all the tabs in one row or display two tabs side by side so that you can see both at the same time, you can just drag and drop the tabs into the desired position.
In the free version of Xshell, the number of tabs that can be created is limited, unlike the paid version which allows unlimited tabs.
Xshell is very efficient to use as it supports customizable quick commands. You can create your own commands that you will use regularly and those commands can be assigned to current session, all sessions, current tab group, all Xshell, or to visible tabs only.
Xshell is very comfortable to use as well, thanks to its simple yet beautiful themes, including the dark theme that can help reducing the eye strain resulted from prolonged interaction with the monitor screen. Other than the dark skin, there are two other themes based on gray color .
Xshell is secure and it supports master password to strengthen the security aspect. The option to set the master password is located in the Tools menu above the toolbar. As soon as the Master Password window appears, you can type in a new password and then press the OK button. Keep in mind that Xshell doesn't provide any method to recover your master password if you lose it.
The other password you can set up is the one to lock the terminal screen when you are away from the computer.
Xshell Free Download for Windows
In addition to the ability to create quick commands and edit keyboard shortcuts, the mouse behavior can be customized such as making the middle button of the mouse to paste the clipboard content or to open the popup menu on click.
At least 50 MB of space and 512 MB of memory are required to run Xshell on Windows platform. Microsoft Visual C++ 2012 Update 4 Redistributable Package (x86) is also needed. Xshell will automatically install it for you if your computer doesn't have it installed yet. You can click the link below to download Xshell for Windows:
Editor: Clifford
App Info
App Name Xshell
License Freeware
Publisher NetSarang Computer
Updated Jan 10, 2023
Version 7.0 Build 0113
High-quality software downloads
Anturis.com is your trusted source for software downloads.