Tencent Gaming Buddy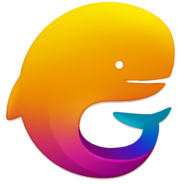 Windows 7, 8, 10, 11

Version:

1.0.12058.123

Size:

9.2MB
There are many interesting games that are only playable on mobile devices. Tencent Gaming Buddy is developed so that users can play those games on PC. As a matter of fact, it's not just games. Twitter, TikTok, VK, Instagram, WhatsApp, and some other social apps are also provided in the platform.
Aside from the well structured interface that is easy to navigate through, Tencent Gaming Buddy doesn't require high-end PCs to run. Users who have low-end PCs can also use Tencent Gaming Buddy to have some fun.
Features and Highlights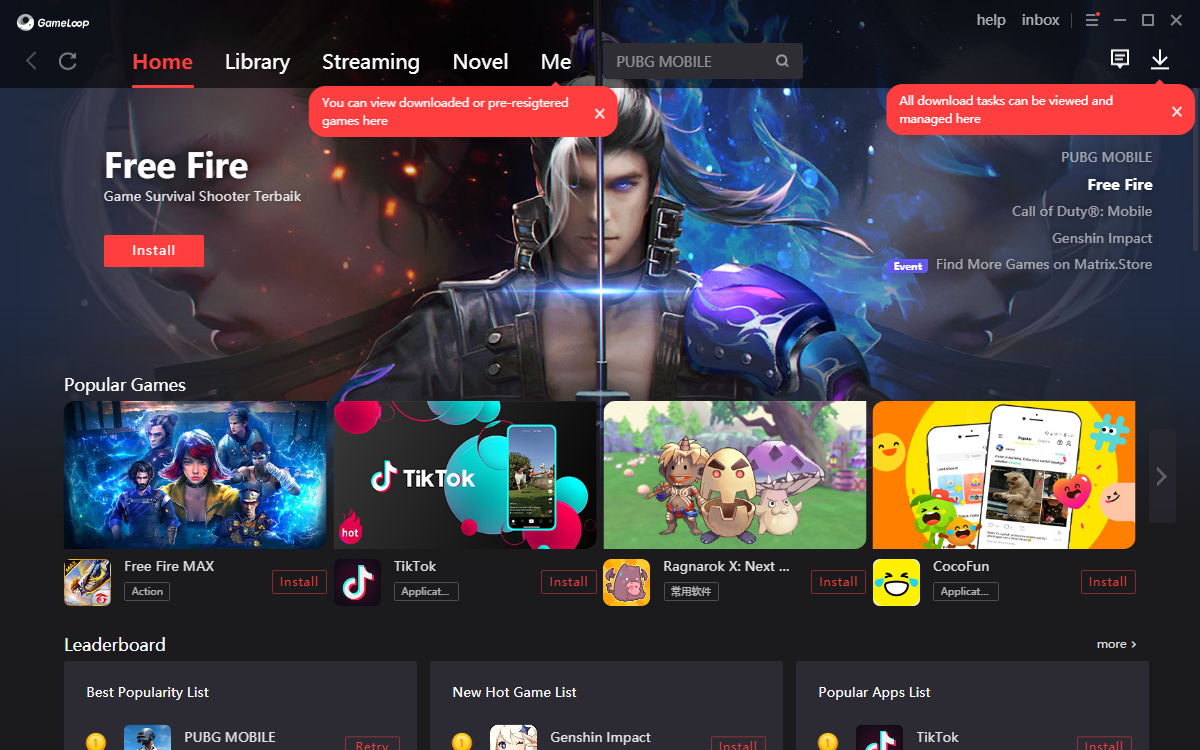 There are dozens of apps neatly organized in the home screen of Tencent Gaming Buddy. Games are grouped based on popularity and genre, ranging from action, racing, sports, to strategy.
Each listed app has an install button that will initiate the download process. If you click on the title of an app, you will see some details such as its latest version, when it was updated the last time, its tag and description, screenshots, and the name of the company.
Any application that you download and install will occupy more storage space. Unfortunately, the app details doesn't include file size so you won't know how much space the app needs.
The download progress can be monitored by clicking the DownloadBox button at the top right corner of the interface, which will open the Download Manager window. You can see, pause, resume, and cancel any download.
All the apps you have downloaded are listed in the Me panel. Game and non-game apps are separated into different groups.
Tencent Gaming Buddy supports OpenGL+ and DirectX+ rendering. If you're unsure of which one to choose, just leave the screen rendering mode as it is, which is set to auto. This option lets the emulator to decide the best rendering mode for your particular system.
To improve the emulator's performance when playing a game, you can allocate more memory and processor cores to it. The anti aliasing, screen DPI, resolution, graphics quality, and FPS are the other parameters you can customize in the settings panel.
Interestingly, there is a boss key. It is a functionality that hides the window the moment you press the customizable keyboard shortcut. If you need it, you have to enable it first.
After you finish adjusting the settings of the emulator, it's time to play some game. Many users install Tencent Gaming Buddy because they want to play PUBG Mobile. It is a very fun game to play that some gamers are addicted to it.
Tencent Gaming Buddy Free Download for Windows
Although it is specifically geared toward PUBG Mobile players, Tencent Gaming Buddy still covers other popular mobile games and social apps. If you like Free Fire, Call of Duty, or horror games such as Granny Chapter Two, you are in luck because these games are also available in Tencent Gaming Buddy.
Any game that you are interested in, you can download, install, and play it right away without leaving the emulator's window. To enjoy the best gaming experience possible, before you play a game in Tencent Gaming Buddy, you should exit other programs that are still running. You can click the link below to download Tencent Gaming Buddy for Windows:
Editor: Clifford
App Info
App Name Tencent Gaming Buddy
License Freeware
Publisher Tencent
Updated Jan 10, 2023
Version 1.0.12058.123
Good speed and no viruses!
Anturis does not repack or modify downloads in any way! All files are in original form.