AutoHotkey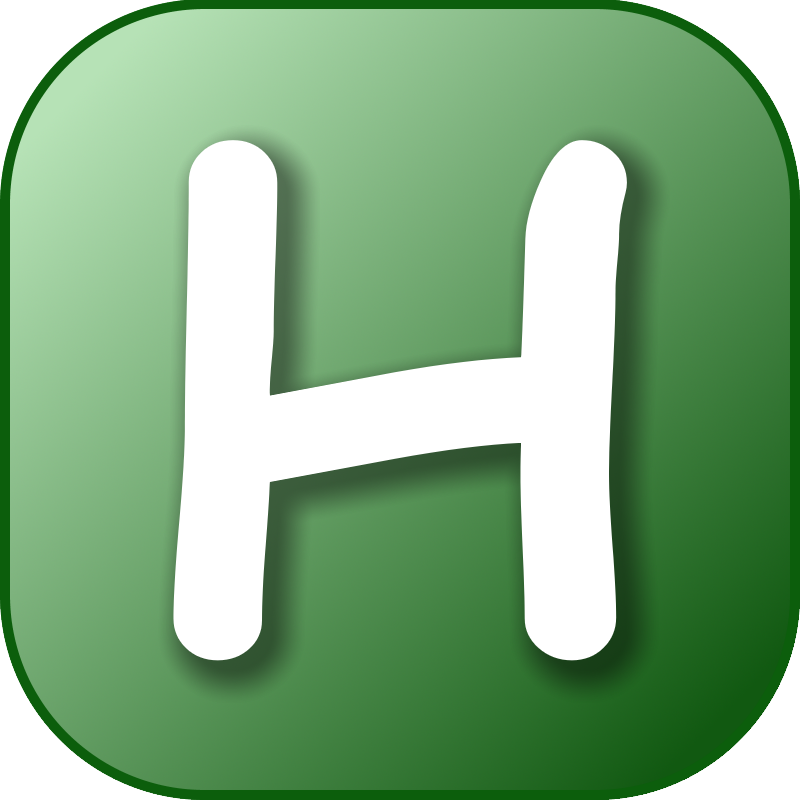 Windows 7, 8, 10, 11

Version:

1.1.34.04

Size:

3MB
Those who are familiar with AutoHotkey call it a powerful automation software or at least a very helpful one. Some even said that it is addictive once you know how useful it is, especially if you keep looking for ways to be more productive all the time.
Let's say you have a favorite software that you can minimize to the notification area, but unfortunately it has no shortcut key to launch it from that place.
Instead of clicking its tray icon every time you need it, you can create a custom script with AutoHotkey to launch the software and assign a shortcut key to run the script. This is just a simple example of how you can make use of AutoHotkey to speed up daily tasks. There are still many more useful things you can do with it.
Features and Highlights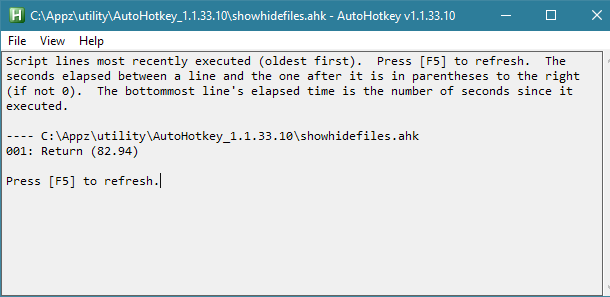 Mouse clicks and any button of your keyboard can be used to trigger an AutoHotkey script.
Script is generally considered as something difficult to learn. If you find problems that you cannot solve on your own, you can visit the official forum to ask for help from the community.
If you reluctant in creating your own script, there are AutoHotkey scripts out there that you can use though sometimes you may have to tweak the scripts to best suit your specific needs.
Here you are some more ideas on what you can use AutoHotkey for.
Create keywords that expand to words or phrases so that you won't have to waste time typing the same things over and over again. For example, typing "btw" will become "by the way".
Remap keys so that you can turn the useless ones, like Caps Lock, into useful hotkeys to execute certain tasks.
Control your mouse movements with keyboard, which is particularly helpful when the mouse suddenly stops working.
Create a keyboard shortcut to quickly show and hide files in File Explorer.
Create a keyboard shortcut to search on Google for the text that you highlight in your word processor program.
Add an intensive auto-correct functionality to Windows.
To run AutoHotkey, you need a script. The script is a plain text file with .ahk extension. For example, newscript.ahk or bestscript.ahk.
To get you started immediately, you can create a blank script and then edit it with AutoHotkey. Creating a blank script is as easy as creating a new file or folder. It is simply a file with a different extension and you can name it anything. A descriptive name would be better, though.
After you create one, you can look for any Autohotkey script around the internet, copy the code into the blank script, save the changes, and reload the script for the changes to take effect.
AutoHotkey Free Download for Windows
AutoHotkey is an indispensable tool once you get used to it. Its flexibility offer endless possibilities to run things much more efficiently. It's a very light software, and it's free, yet it brings in so much power that you can utilize to boost your productivity level. In conclusion, AutoHotkey is simply amazing. You can click the link below to download AutoHotkey for Windows:
Editor: Clifford
App Info
App Name AutoHotkey
License Freeware
Publisher Chris Mallett
Updated Jan 10, 2023
Version 1.1.34.04
High-quality software downloads
Anturis.com is your trusted source for software downloads.