Epson L15180 Driver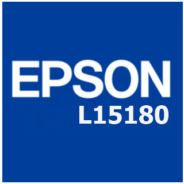 Windows 7, 8, 10, 11

Version:

L15180

Size:

31MB
Printing documents at offices generally requires a printer with more features than a personal printer usually provides. At the very least it should have more paper capacity, more ink, a higher speed, and network support. The Epson L15180 offers all of these features, plus a few more.
The printer relies on a technology that requires no heating in ejecting ink drops and an ink reservoir that is built to accommodate a larger volume of ink for printing more documents.
Features and Highlights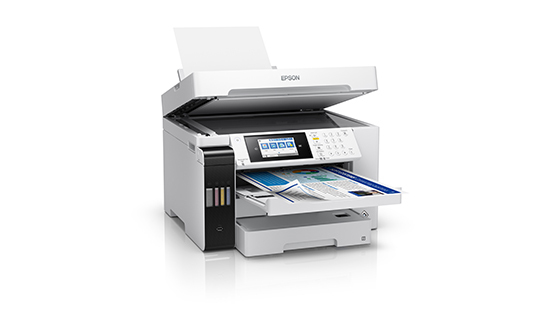 One of the most appealing aspects of the Epson L15180 is that it is an ink tank printer, which is a type of a printer famously known for its lower print cost per page than that of a cartridge-based printer.
In an ink tank printer, the ink is stored in a bottle that can be refilled before or after it is empty. Unlike cartridge, the bottle doesn't need a replacement. As long as it is still usable, it can be refilled. This advantage helps keeping the running cost down.
The color ink is plenty enough to last for six thousand pages, and the black ink can even last for many more pages. Since the printer lets you check how much ink left before you print, you can refill any of the bottles if you're worried that there is no enough ink left to complete the next print job.
The support for Wi-Fi Direct is also appealing because it enables direct printing from mobile devices even if they aren't connected to the network. Better yet, the feature allows up to eight connections at once, which means eight devices can connect to the printer at the same time to send print jobs which will be completed in turn.
Simplex printing on A4 papers is rated at 25 ipm, and duplex printing is rated 21 ipm. On A3 papers, simplex printing is rated at 13.5 ipm, and the duplex one is rated at 10 ipm. A 4×6 inch borderless photo takes 27 seconds and one with borders takes 26 seconds to be printed out
The printer needs approximately 5.5 seconds for simplex mode and 11 seconds for duplex mode to warm up and spit out the first page. This is the level of speed an office needs to be able to be more productive.
Many multifunction printers only offer automatic duplex mode for printing but not for scanning. The Epson L15180 offers you both. It even includes a motorized unit called automatic document feeder for scanning many documents, supplementing a flatbed that has enough CIS sensors to capture details at 1200 dpi.
Epson L15180 Driver Free Download
To ensure that you can print as many as needed, the Epson L15180 comes with not just one but three slots for input papers. The total capacity is 550 sheets. Each slot on the front allows you to insert up to 250 sheets, while the one on the rear gives you an extra room for 50 sheets more. The Epson L15180 also supports remote and mobile printing. You can click the link below to download Epson L15180 Driver for Windows:
Editor: Clifford
App Info
App Name Epson L15180 Driver
License Freeware
Publisher Seiko Epson
Updated Nov 20, 2023
Version L15180
High-quality software downloads
Anturis.com is your trusted source for software downloads.