Norton AntiVirus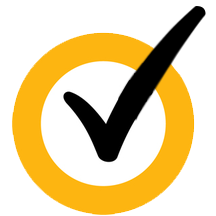 Windows 7, 8, 10, 11

Version:

22.20.5.39

Size:

182MB
It has been a very long time since Norton AntiVirus made its first debut. Yet, even after around 30 years, it is still one of the well-known antivirus products in the market up to this day. It might not be as popular as it used to be, but many people are still familiar with the brand.
Norton AntiVirus has an array of extra features that, while others would feel that they are helpful, some people would consider them as bloatware. There is a password manager, a firewall, a cloud storage for backup, and a few system maintenance tools.
Highlights and Features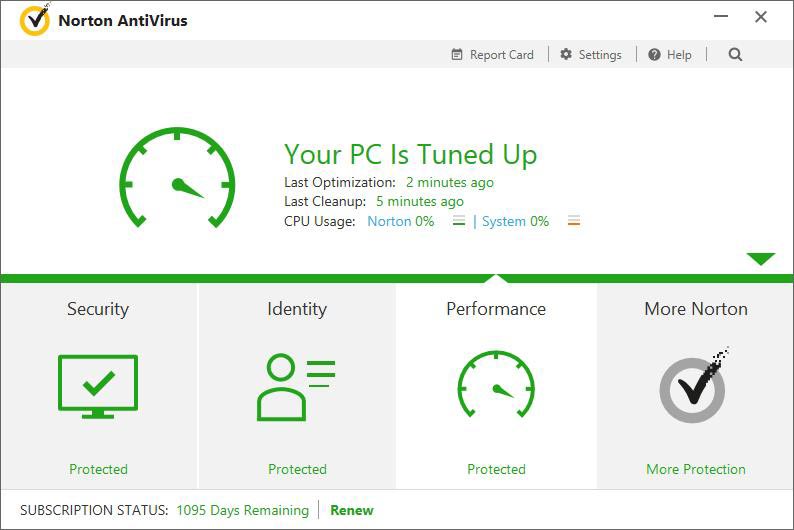 Norton AntiVirus protects its users from viruses, ransomware, worms, adware, spyware, and other kinds of malware. It has five scan options, ranging from Quick Scan, Full System Scan, Custom Scan, and Smart Scan to Norton Power Eraser.
Quick Scan inspects the areas that are commonly targeted by malware. Full System Scan checks your entire system thoroughly, which is why it takes considerably longer than the Quick Scan. Custom Scan lets you choose which areas to be checked, how the scan should be done, and when the scan should be executed. For example, you can set it up to scan a specific folder every certain hours automatically.
The Smart Scan checks your system for malware by running a quick scan and investigates other security and privacy related issues such as network security and tracking cookies. Norton Power Eraser uses a more aggressive approach to get rid of persistent threats. Additionally, there is Norton Insight that can help you to make sure that the files you're suspicious of are really harmless.
The scan speed is reasonable and there are some optimization techniques being used to speed up the subsequent scans.
Norton AntiVirus is bundled with an online storage functionality but you'll get only 2 GB to backup your files, so users who already have separate backup solutions might not like it. Although it is possible to run the Norton backup together with another backup tool, it will impact the system performance and it could complicate the backup.
The File Cleanup is another additional feature that users would deem it as another needles bloat. There are other tools out there that are significantly better at cleaning up junk files, and some of them are even free to use forever. Instead of bundling the antivirus with this half-baked feature, Norton should just completely remove it so that users wouldn't have to waste their system resources for nothing.
Norton AntiVirus Free Download for Windows
Anyone wishes for a practical antivirus that simply does its job well in defending the system against various malware threats would probably not use Norton AntiVirus. All the extra benefits it offers can be obtained by installing free alternatives, after all. For example, you can use Keepass or Bitwarden as the alternative to the Norton's built-in password manager.
However, if you are looking for an antivirus solution that has as many bells and whistles as possible, perhaps Norton AntiVirus is the one that ticks all of your requirements. You can click the link below to download Norton Antivirus for Windows:
Editor: Clifford
App Info
App Name Norton AntiVirus
License Freeware
Publisher Symantec
Updated Jun 17, 2023
Version 22.20.5.39
High-quality software downloads
Anturis.com is your trusted source for software downloads.