DriverMax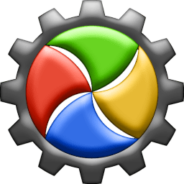 Windows 7, 8, 10, 11

Version:

14.14

Size:

6MB
When you connect a device to a PC and it doesn't work as it should be, sometimes all you need to do is to fix the driver. You can either replace the generic driver with an official one or upgrade the existing driver with a newer version.
Installing a driver is relatively easy even for novice users. The hardest part is to find the appropriate driver. Sometimes it can be a very difficult thing to do. If this situation is happening to you right now, DriverMax might be the solution you are in need of.
Features and Highlights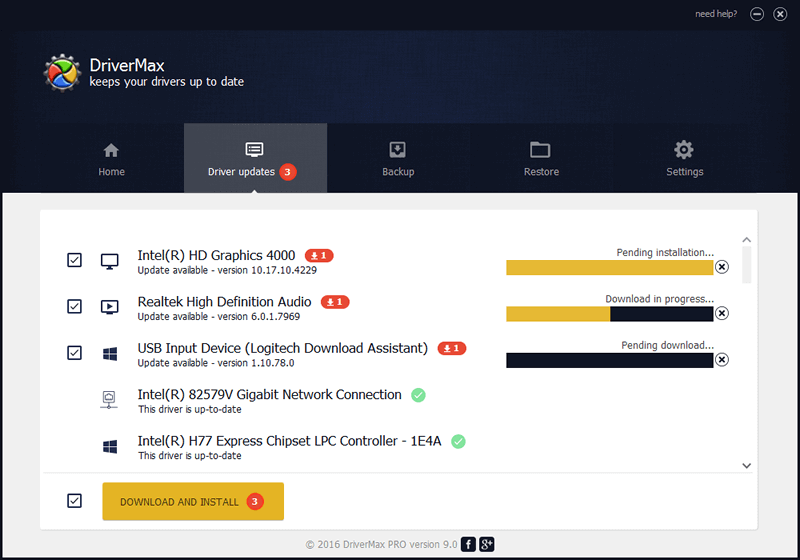 Automatic Driver Maintenance
DriverMax automates the tasks of maintaining drivers. It can perform scheduled scans, download the latest driver versions, and install the drivers. As long as you run it on a supported operating system and on a PC with an internet access, it should be able to operate without any trouble.
For you who want DriverMax to update the drivers automatically, you can schedule it to look for updates every day at a specific hour, once per week, or once per month. However, enabling the automatic update will also show the promotions and DriverMax will always run in the system tray.
Driver Backup
Backing up your drivers is as important as backing up your data. In case something terrible happens that force you to reinstall Windows, you can restore the drivers from the backup. Without a backup, you'll probably have to waste your time in finding the proper drivers on the web.
A driver backup can be performed without a third-party software, but using DriverMax will simplify the process. It scans your PC to detect all of the drivers, displays them in a list where you can select some drivers, and then backs up the selected drivers. How long the time it takes for the backup to finish depends on your PC's performance as well as the total size and the number of the selected drivers.
Driver Restore
DriverMax can restore the drivers from the backup anytime you need them. The procedure is as easy as backing up the drivers. However, there are more options for you to consider about if you want to restore drivers. DriverMax lets you choose between restoring drivers from a previously created backup, a system restore point, a driver rollback, or a previously downloaded driver. No matter which one you choose, DriverMax will do it as quickly as possible.
DriverMax Free Download for Windows
DriverMax supports more than two million devices. The developer claims that it uses a self-learning technology to find the most appropriate driver for every device. The claim doesn't really matter, though. The most important is whether it works as advertised or not. The other thing to consider about is the limitations of the free version.
It does come with a free version, but it can only perform 2 updates per day and it doesn't support automatic driver installation. If you really need all of the features it has, you can purchase it under the lifetime or subscription plans. You can click the link below to download DriverMax for Windows:
Editor: Clifford
App Info
App Name DriverMax
License Freeware
Publisher Innovative Solutions
Updated Jan 10, 2023
Version 14.14
High-quality software downloads
Anturis.com is your trusted source for software downloads.