PeerBlock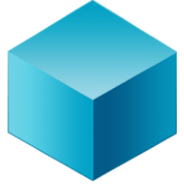 Windows 7, 8, 10, 11

Version:

1.2

Size:

2.3MB
When you go online, threats are everywhere, eyeing for chances to do something harmful. Most users rely on a firewall and an antivirus software to deal with those threats. Some users, though, need Peerblock as another layer of security.
Peerblock is a fork of Peer Guardian. It maintains the original functionalities while adding some fixes to solve the issues that occur in Windows. Peerblock provides the protection that is mainly intended for torrent users to protect their privacy.
Features and Highlights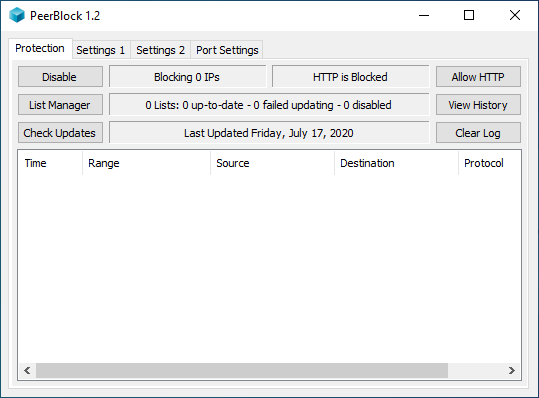 Peerblock has a Startup Wizard that will help you customize it to work like you want it. This wizard appears on first launch. Once it opens, hit the Continue button to proceed with the customization.
In the next window, the Peerblock Startup Wizard shows a list of potential threats to your privacy. The Anti-P2P organizations, for example, are the anti piracy and anti P2P (Peer-to-Peer) agencies. They track torrenting activities around the world by accessing torrents of copyrighted materials to view those who participate in the illegal sharing of the files.
While it is their rights to protect the materials and to file a legal complaint, users also have the right to protect their privacy. And one of the possible ways to do it is by using Peerblock.
You can block those agencies from establishing a connection to your computer by putting a check mark on the P2P check box in the Peerblock Startup Wizard.
The next threat that you can block is advertising companies. These companies are well known for their persistent behavior in tracking users. By collecting data as much as possible about users, they can create and show personalized ads to each user. If you often search for a certain brand of car, for example, they will likely to bombard you with tons of advertisements about that specific car.
The malicious spyware and adware servers are the other threats that must be blocked as well. You can also use a sandbox tool to download torrents if you want to be more cautious.
Peerblock can automatically update itself and the lists. You can choose how often Peerblock should check for an update, Whether it should be done every day, every other day, or every week, it's up to your decision. The custom option in the Schedule lets you specify more specific intervals such as every 2 days, every 3 days, every 4 days, and so on.
At the end of the Startup Wizard, you will be reminded that the lists doesn't necessarily mean that you will be fully protected all the time. Just like other security tools, it only minimize the risk of security threats.
PeerBlock Free Download for Windows
If you hit the close button, PeerBlock minimizes to the notification area. Right click on its icon and you will be presented with a number of options to hide or show the main interface, enable or disable Peerblock, always allow HTTP or allow it for a certain period of time, always on top, hide the tray menu, check for updates, as well as shortcuts to open the help and about pages. You can click the link below to download PeerBlock for Windows:
Editor: Clifford
App Info
App Name PeerBlock
License Freeware
Publisher Cory Nelson
Updated Jan 10, 2023
Version 1.2
High-quality software downloads
Anturis.com is your trusted source for software downloads.