Canon G1010 Driver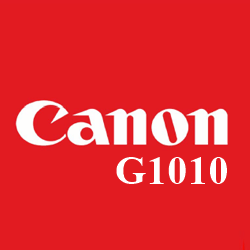 Windows 7 / 8 / 10 / 11

Version:

G1010

Size:

31.7MB
Canon G1010 is a refillable ink tank printer. It lets you print as much as you want at low cost. The price of a single ink bottle won't break the bank. It's cheaper than replacing an ink cartridge.
The printer's weight is approximately 4.8 kg. The paint color is black. And it is an inkjet printer in which the inks are systemically sprayed onto the paper when printing a page.
Features and Highlights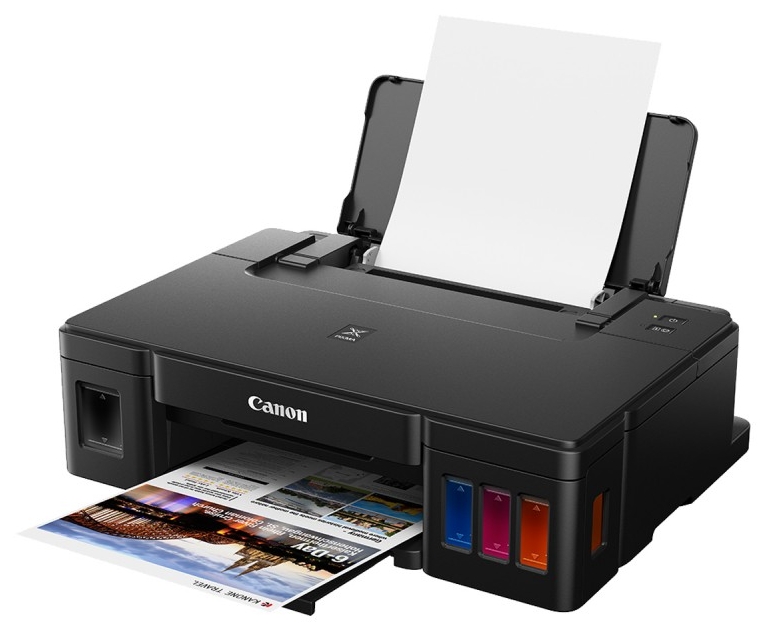 Spending more money to save even more money may sound ridiculous to some people, but it is not, at least when it comes to printing. Which one would you be willing to choose? Buying a more expensive printer with a low operating cost or a cheaper one with a total operating cost much higher than the printer itself?
The price of Canon G1010 as an ink tank printer is more pricey than that of an equivalent cartridge printer, but the ink cost is much lower, which makes the printer a better choice for home offices or small offices with a print volume of hundreds of pages per month.
The ink tanks are nicely integrated in Canon G1010. The tank for black ink is on the left side, and the tanks for color inks are on the right side. Both of them have transparent covers and face forward so their ink levels can be easily viewed at a glance.
There are four ink tanks in total. The black ink tank is bigger than each of the color tank because the volume of black ink is larger.
The printer comes with four refill bottles consisting of one bottle of 135 ml black ink and three bottles of 75 ml color ink. Each bottle has a carefully designed tip to prevent the ink from spilling when you refill a tank.
Canon G1010 has a recommended monthly print volume of at least 150 pages and at most 1500 pages. You can print more pages, but following the recommendation would keep the printer's performance at its best from time to time.
The printer is designed to handle papers in the following sizes: A4, B5, Letter, A5, and Legal. The rear tray paper can hold up to 100 sheets of plain paper, with the exception of Legal plain papers. The recommended amount for the latter is 10 sheets of paper. If you need to print on envelopes, you should also place no more than 10 envelopes in the tray.
Canon G1010 Driver Free Download
If you intend to keep the operating cost of Canon G1010 as low as possible, ink cost is not the only thing to pay attention to. The printer is equipped with an ability to turn itself on and off automatically, which can help reducing the electricity cost in the long run.
The ability allows you to have the printer turn itself on when the computer sends data to be printed out and to turn itself off when the printer is idle for a specified period of time. You can click the link below to download Canon G1010 Driver for Windows:
Editor: Clifford
App Info
App Name Canon G1010 Driver
License Freeware
Publisher Canon
Updated Aug 30, 2023
Version G1010
High-quality software downloads
Anturis.com is your trusted source for software downloads.