Lazesoft Recovery Suite Pro 2023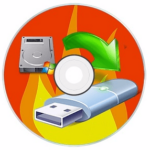 Windows 7, 8, 10, 11

Version:

4.5.1

Size:

80MB
License Type: Professional / Server Edition
Your hard drive is vulnerable to damages. The more you use it, the higher the risk for it to get broken. Anything can happen out of the blue. When something bad happens to your drive, your most valuable data will probably disappear. There is still a chance to recover it, though, and it is for such purpose that Lazesoft Recovery Suite was designed.
Lazesoft Recovery Suite supports SSD, SATA and IDE drives. It is a professional solution to backup and restore data, recover missing files, fix boot sector, and more. It can also save you from the common trouble of losing Windows password.
Features and Highlights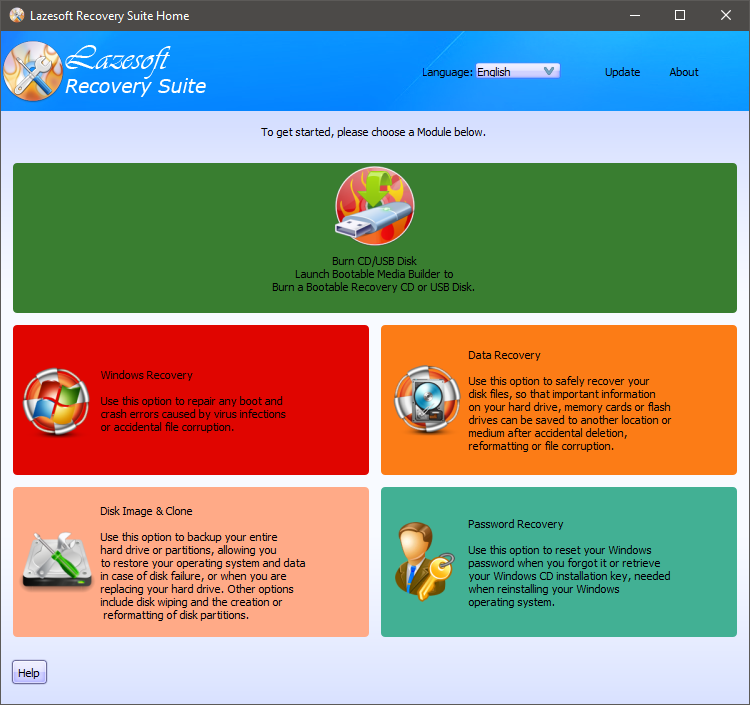 Lazesoft Recovery Suite is made up of four main components. The first one is Windows Recovery. Its function is to fix Windows that cannot boot. In order to use it, you will have to burn it to a CD or USB disk and then restart the computer to boot from the bootable device. Creating the device is easy as you just have to follow the wizard which will guide you step by step during the process.
The second component is Data Recovery. This is the component that you will use to recover files that are lost because of an inaccessible partition, formatted partition, lost partition, or accidental deletion. Four recovery modes are available that you can choose from: Fast Scan, Undelete, Unformat, and Deep Scan.
While the Undelete mode is used to recover files that have been accidentally emptied from the recycle bin, the Unformat mode is intended to bring back files that are lost because of a formatted partition. Choose the Deep Scan if you need to dive deeper into your hard drive. During the search, it is possible to preview the recovered files.
The third component is Disk Image and Clone. It contains various tools to create backups, restore data from the backups, copy the entire content of a disk to another disk, clone partitions, wipe disk so that no one can recover any deleted file from your hard drive, create partitions, format partitions, move partitions, recover lost partitions, delete partitions that are not needed, rebuild boot sector, fix disk signature, backup and restore boot sector, set active and inactive partitions, and many more.
The fourth part is Password Recovery. In the event that you forget your Windows password, this is the crucial component that will be able to help you out. However, it can only run from a bootable disk, so you have to make one first by using the bootable media builder provided by Lazesoft Recovery Suite.
Lazesoft Recovery Suite Pro Free Download
Immediately after you install Lazesoft Recovery Suite, you should create a bootable recovery disk with it to prepare for the worst situation possible regarding the safety of your data and Windows password.
In short, Lazesoft Recovery Suite is a relatively handy tool to keep around, at least until you discover a better one. It is a freemium software, meaning that it has a free version for you to use without any charge. You can click the link below to download Lazesoft Recovery Suite Pro for Windows:
Editor: Clifford
App Info
App Name Lazesoft Recovery Suite Pro
License Full_Version
Publisher Lazesoft
Updated Oct 16, 2023
Version 4.5.1
High-quality software downloads
Anturis.com is your trusted source for software downloads.