Proteus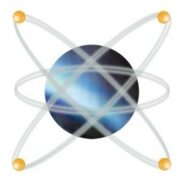 Windows 7, 8, 10, 11

Version:

8.15 Professional

Size:

641MB
Proteus is a specialized software to design electronic circuits. It comes with circuit simulation capability to make sure that an electronic circuit works like it should be, an invaluable capability that saves both money and time.
Proteus was first released in 1988. This proprietary software was developed for DOS at that time before eventually ported to Windows operating system a few years later after the Schematic Capture functionality became a part of it.
Features and Highlights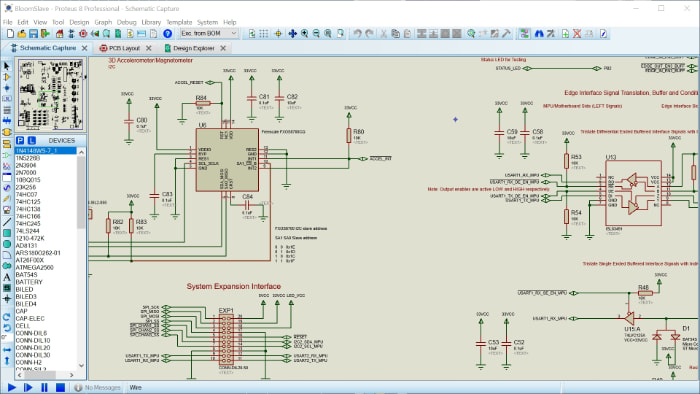 Creating schematic components takes a long time and can be a frustating experience. Proteus provides thousands of library parts along with a search function to find any part you need. It also comes with an integrated web search that you can use to gain access to millions of parts.
At first Proteus will try to find the part you're looking for in its installed libraries. If it doesn't find any match, the web search takes over the search. If the web search finds matches, you can download and import those parts into Proteus.
The libraries in Proteus are really helpful to get the jobs done more quickly, but they need to be properly managed. Proteus provides a library management function. With it, users can move specific parts from a library to another existing library. Users can also create a new library and then move the parts to it.
Design Explorer is just as useful as the libraries. It features a simple interface that is easy to work with, a spreadsheet like view, and comprehensive search tool. The spreadsheet like view makes it easier to analyze a design. The search tool is armed with the capability to filter the search result to help users in making targeted changes.
Project documentation is necessary when handling a complex electronic design. Proteus provides a time-saving feature called Project Notes to handle the documentation more efficiently. It is a text editor equipped with data objects and ready-made templates. Some of the templates are Engineering Change Order, Design Rule Report, Component Placement Report, Length Matching Report, and Single Pin Net Report. Users can create reports as many as needed.
In order to improve productivity as much as possible, Proteus also offers Project Clips that allows users to collect parts of a project and reuse them for other projects in the future. This way you won't have to create the parts again and again. Just choose the most suitable part from your collection.
Proteus Free Download for Windows
Years of efforts have been devoted to Proteus. It keeps getting improvements. Existing features are refined to gain better performance and new features are added when necessary to extend its capability. The developer, Labcenter Electronics, manages to do all of these without making the user interface looks overcrowded.
The consistency in improving Proteus makes it a powerful tool to design electronic circuits. Many users are pleased with its versatility and recommend it to everyone they know. Eventually Proteus becomes a popular software that is hard not to notice. You can click the link below to download Proteus for Windows:
Editor: Clifford
How to Install and Activate Proteus 8 Professional (Click Here)
App Info
App Name Proteus
License Freeware
Publisher Labcenter Electronics
Updated Jun 30, 2023
Version 8.15 Professional
High-quality software downloads
Anturis.com is your trusted source for software downloads.