Pencil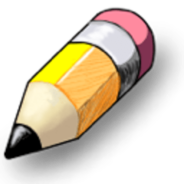 Windows 7, 8, 10, 11

Version:

3.1.0

Size:

83MB
Creating a mockup can help improving the usability of a user interface and avoid costly revisions, among other things. Everyone can create mockups. It is thanks to wireframing and prototyping tools that coding skill isn't necessary to create one, and Pencil is one of such helpful tools that are available as an open source software. Better yet, it is free.
Pencil lacks documentation for end users. The official homepage has a wiki page but it is intended for stencil developers. Perhaps it is because Pencil is quite simple to use so the developer doesn't bother writing a manual.
Features and Highlights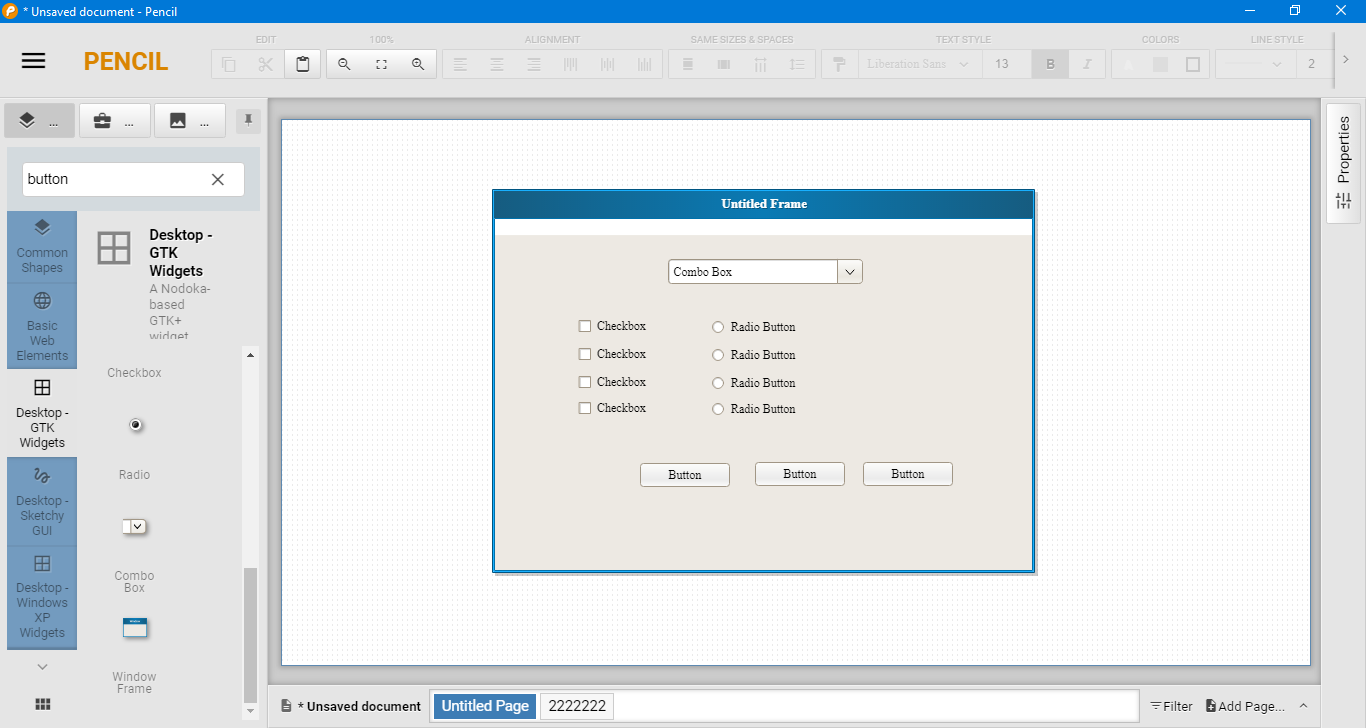 Pencil provides a collection of shapes that you can use right away to draw a mockup for mobile, web, and desktop platforms. The built-in shapes are grouped under different categories.
When you're working on a project and only use one or two sets of shapes, the rest of the collections can be easily hidden to make Pencil even less cluttered. Right click on a collection at the left sidebar, select Hide, and Pencil hides it immediately.
You can enable the compact mode too. It gives you more screen estate by hiding the text row on the top. To enable the mode, you have to do it from the Settings window. There is no shortcut key to toggle the visibility status, which is a pity because it would allow users to take a quick peek on an icon's label whenever they are unsure of what it is used for.
To start drawing, drag and drop a shape to the canvas. Move the shape to a location, drag its edges to resize it, and add text if necessary. If you need to move several shapes at once, draw a marquee selection over the shapes, and then drag them to the new position.
You might want to enable the grid to draw easier. The snapping between objects is on by default, while snapping object to grid needs to be manually enabled.
The object snapping makes it much easier to align objects. Pencil can snap objects top to top, bottom to bottom, center to center, left to left, right to right, and middle to middle.
Directly below the canvas are tabs. You can create a new page by clicking the plus button to design another mockup without closing down the current one. Switching between designs is as easy as clicking the tabs.
When you're ready to export your mockups, Pencil offers to print or save them either as a PNG, PDF, SVG, ODT, or HTML file. It lets you print or save all pages at once or only selected pages.
Pencil Free Download for Windows
Pencil might not the most robust wireframing and prototyping software but it is very easy to use. The built-in shapes can help you create various user interfaces. If you need more shapes, you can download them from the archive provided by the developer or create your own. And don't forget that Pencil lets you get more resources from OpenClipart site and add them into your mockups. You can click the link below to download Pencil for Windows:
Editor: Clifford
App Info
App Name Pencil
License Freeware
Publisher Evolus
Updated Jun 17, 2023
Version 3.1.0
High-quality software downloads
Anturis.com is your trusted source for software downloads.