Avidemux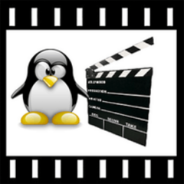 Windows 7, 8, 10, 11

Version:

2.8.0

Size:

37MB
Most users won't probably need to buy an expensive software to edit videos. There are a plethora number of video editing software out there that don't cost you anything. And Avidemux, an open source project, is one of the popular software.
It's not a full-featured video editor that bombards you with dozens of buttons and menus all over the interface. Rather, it's a lightweight solution for users who are seeking the most straightforward way to do some basic editing tasks.
Features and Highlights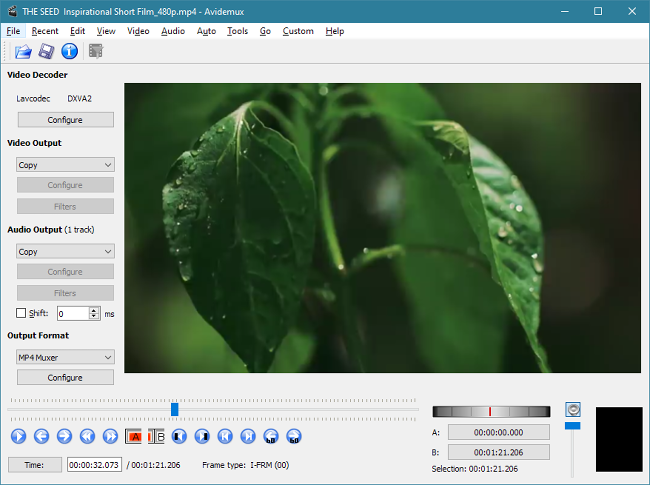 Copy and Encoding Modes
Let's say that you want to cut a clip from a video. If you set both the video and audio outputs to Copy, the selected segment of the video will be copied as is. If you choose a different video or audio decoder, then the segment will be reencoded.
Due to how it works, the copy mode has two advantages over the encoding one. It is much faster, and the quality of the output video is the same as the original. In other words, no quality loss. As for the speed, even extracting a 1 GB clip out of a video only takes around a minute or less.
In addition to the clip extraction, the copy mode is the best option to delete unwanted segments, like advertisements or fillers. Just set the start and end points, hit the delete button on your keyboard, press Ctrl + S, and you will get a shortened video without the annoying part and without quality loss.
The copy mode is also best for joining videos. As long as all the videos share the same properties (bitrate, video and audio formats, resolution, sampling rate), Avidemux can append the videos without reencoding.
On the other hand, the reencoding mode can be used to convert videos so that you can play them in other devices, to compress videos, and to apply filters.
Keyboard Shortcuts
Some video editing software do not let you use keyboard to move the slider to select a part of a video. It's not convenient. In Avidemux, you can move between frames with the arrow buttons.
Right and left arrows are used to move from one frame to the next and previous frame. Up and down arrows are used to jump from one intra frame to another one.
And then you have keyboard shortcuts to mark the start and end points as well. Deleting a segment can also be done simply by pressing the del button.
Avidemux Free Download for Windows
Here are a few other things you can do with Avidemux: crop video, increase sharpness, add black borders, add a logo, blend frames, adjust color temperatures, change FPS, rotate video, flip video horizontally or vertically, embed subtitle, save selected part of a video as JPG images, and save a frame in JPG, PNG, or BMP.
Avidemux provides all of those features completely for free, and it can still do more. Its interface may not look as gorgeous as some other professional video editing software you've come across, but it is a straightforward one so it is relatively easier to use. You can click the link below to download Avidemux for Windows:
Editor: Clifford
App Info
App Name Avidemux
License Freeware
Publisher Avidemux
Updated Jan 10, 2023
Version 2.8.0
High-quality software downloads
Anturis.com is your trusted source for software downloads.