CyberLink PowerDVD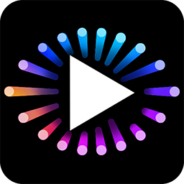 Windows 7, 8, 10, 11

Version:

22.0.1717.62

Size:

342MB
CyberLink PowerDVD plays videos in 8K, 4K, and various other media formats, with support for HDR10 as well. It plays YouTube videos offline too. Relying on TrueTheater Enhancements technology, it promises a much better experience in watching movies. Of course, audio quality is not neglected. A superb image quality without a good audio quality is useless anyway.
A 100Gb cloud storage is there to take so that you can enjoy your favorite movies and music anywhere, but only if you're willing to pay for PowerDVD 365 or PowerDVD 22 Ultra. The former looks cheaper than PowerDVD Standard but it is actually a monthly subscription plan, so you'll end up paying a lot more than the one-time purchase of PowerDVD Standard.
Features and Highlights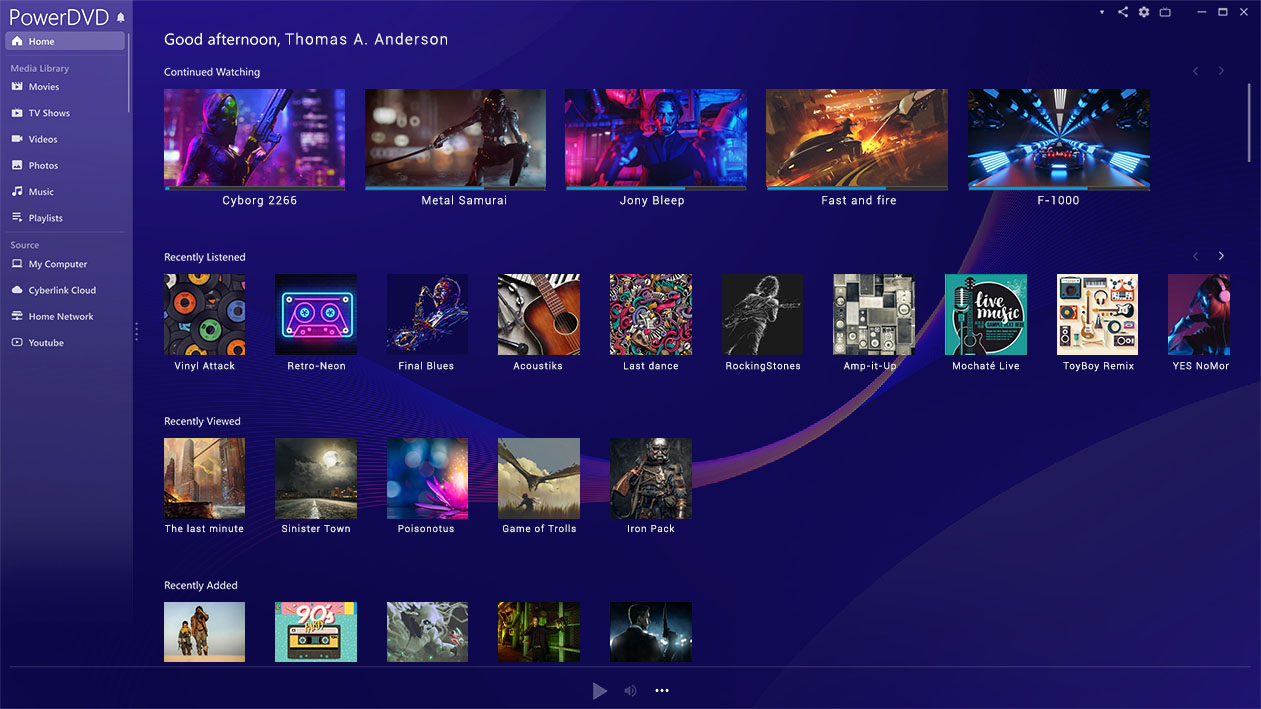 CyberLink PowerDVD connects to the internet a lot during the installation. If you block the connection, the installation is still able to run until finish, but it refuses to play your media files until you let it connects to the CyberLink service and create an account.
There is a wizard that helps you setting up the media player a bit, like importing files to the library, but it is skippable. After that, you need to choose between PC Mode and TV Mode. The next step, which is an account creation, is where you are forced to enable the internet connection for CyberLink. If you press Cancel or close the window, CyberLink PowerDVD will stop running.
Forcing users to sign up for an account to use a software, more so when the software in question is a media player that should be able to run without connecting to the internet, is considered as an unacceptable practice by a lot of users. Many even decide to rip their blu-ray discs so that they can watch blu-ray movies without having to use CyberLink PowerDVD.
Aside from being a media player for a wide range of media file formats, CyberLink PowerDVD is also a media organizer. It can import media files from Windows' default locations. For media files that are stored in different locations, you can set CyberLink PowerDVD to monitor these locations for changes. If you add a new video, for instance, in any of of the monitored locations, the media library in CyberLink PowerDVD is updated accordingly.
The media files that can be added into the CyberLink PowerDVD's media library include movies, music, short videos, photos, TV shows, and other kinds of audio files.
CyberLink PowerDVD can cut videos too. When you cut a video, you have the options to cut and leave the gap or cut and fill the gap. The thumbnails in the timeline makes it easier to select the range you want to remove.
CyberLink PowerDVD Free Download for Windows
CyberLink PowerDVD combines a media player, a converter, an editor, and an organizer in one place. The player is powered by TrueTheater, the organizer is aided by AI, the converter supports various media formats, and the editor allows you to perform basic video editing tasks like cutting, trimming, and splitting. You can click the link below to download CyberLink PowerDVD for Windows:
Editor: Clifford
App Info
App Name CyberLink PowerDVD
License Shareware
Publisher Cyberlink
Updated Jun 17, 2023
Version 22.0.1717.62
High-quality software downloads
Anturis.com is your trusted source for software downloads.