FortiClient VPN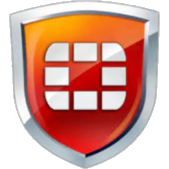 Windows 7, 8, 10, 11

Version:

7.0

Size:

3MB
FortiClient VPN creates a secure tunnel to access a network from a remote location. This security layer ensures that the data sent back and forth in the tunnel is safe. Thanks to the encryption, no one else can use the data even if someone manages to intercept it.
FortiClient VPN is a security product of Fortinet that can be downloaded as a separate software for a number of operating systems, including but not limited to Windows. It is provided for free with limited features and it has no technical support.
Features and Highlight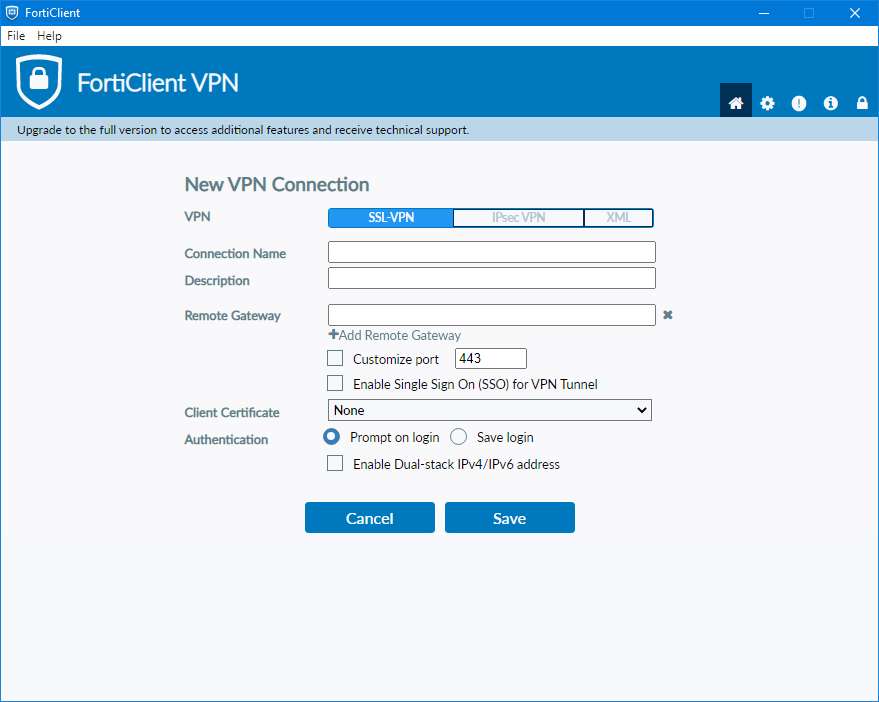 A disclaimer shows up as soon as you run FortiClient VPN for the first time which you must accept to use the software. Once the disclaimer is accepted, you will be given access to its settings where you can choose between SSL VPN and IPsec VPN.
If you plan to use SSL VPN on a PC that runs on Windows Server 2016, make sure to disable IE Enhanced Security so that it can function the way it is supposed to be.
In the settings window, you can also name the connection, add description for the connection, customize the port, configure single sign on, enable client certificates, choose an authentication method, and add a remote gateway. If you use multiple remote gateways, the VPN will try to connect to the next gateway when the previous one is unavailable.
The support for SSL VPN dual stack that allows sending IPv4 and IPv6 traffic over the same tunnel is another option that is disabled by default, which you can activate anytime you need it by putting a check mark on the appropriate option in the settings window.
The most annoying part from FortiClient VPN is perhaps the absence of offline installer. Even worse, the online installer is terribly slow sometimes, not to mention that the progress window stays on top until the download is finished.
The progress window is a small window that you can drag to the side so that you can do something else on the screen while waiting for the download to finish, yet the fact that it sticks to the screen makes it less comfortable to use the computer.
Fortunately there is a workaround for this so you won't have to download the installer every time you need to install it on a different computer. As soon as you finish downloading the installer, you should open the File Explorer or any other similar file manager and go to C:\ProgramData\Applications\Cache, and then copy FortiClientVPN.msi after you find it. Alternatively, you can also try to find it in C:\Users\<your_user_name>\AppData\Local\Temp.
FortiClient VPN Free Download for Windows
A secure connection is urgently needed for employees who work at remote places. Using a public network to access a company's server is dangerous but sometimes the circumstances do not allow one to be picky. That's when FortiClient VPN comes into rescue. It provides an encrypted tunnel to secure the communication between employees' machines and company's server. You can click the link below to download FortiClient VPN for Windows:
Editor: Clifford
App Info
App Name FortiClient VPN
License Freeware
Publisher Fortinet
Updated Jun 17, 2023
Version 7.0
High-quality software downloads
Anturis.com is your trusted source for software downloads.