Nero Platinum Suite 2021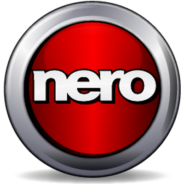 Windows 7, 8, 10, 11

Version:

23.0.1010

Size:

904MB
License Type: Full_Version
Nero Platinum Suite is a package of a combination of Nero products that consist of AI Photo Tagger, Score, Video, DuplicateManager, MediaHome, BackItUp, Recode, Burning ROM, TuneItUp Pro, USBxCopy, PhotoSnap, Soundtrax, WaveEditor, Express, CoverDesigner, Face Beautifier, Rescue Agent, and Disc to Device.
In short, there are 18 Nero products packed in the suite. They allow you to organize photos, backup files, edit audio, clean up useless files, create movies, tune your computer system, recover lost data, and more.
Features and Highlights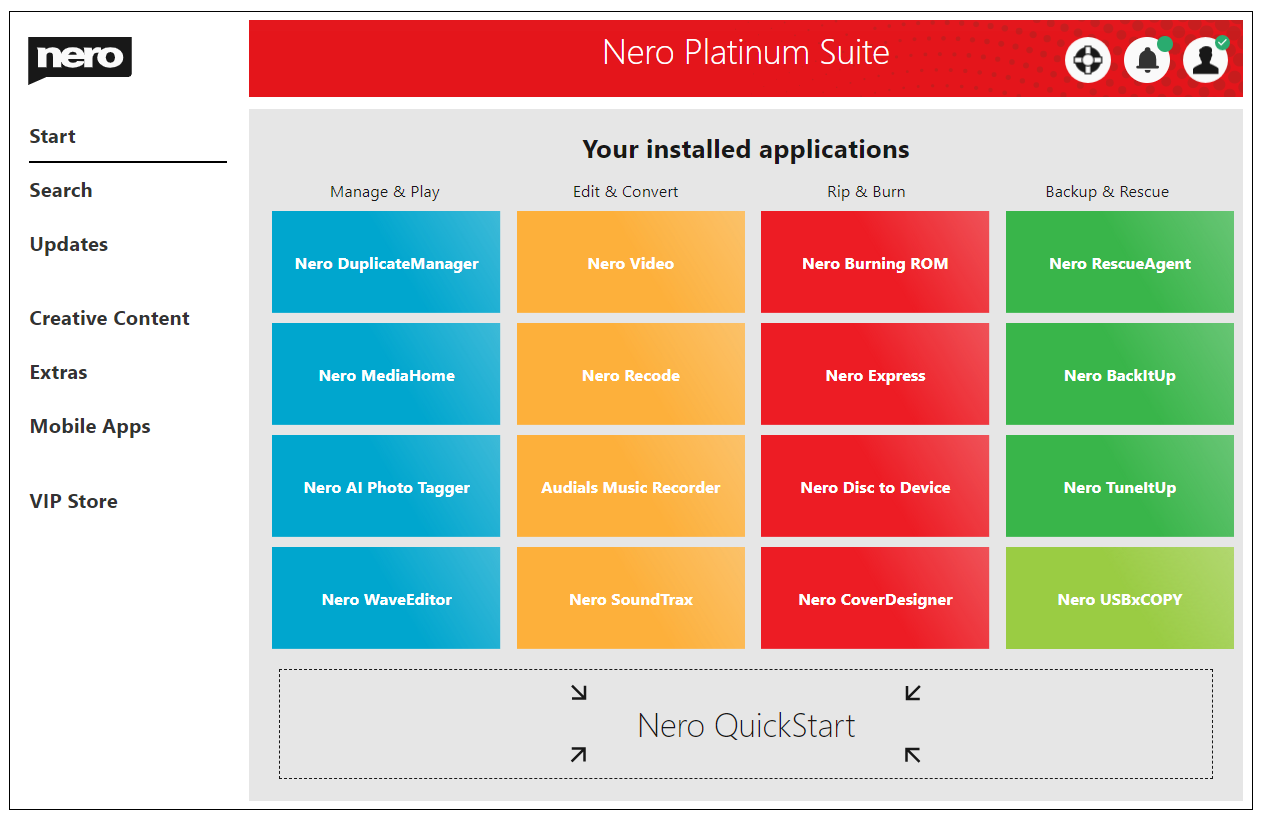 Nero BackItUp is the part of the suite whose role is to help you back up important data to an external drive or cloud storage such as Google Drive or OneDrive. You can do it on demand or automatically at a sheduled time whether it is every day, week, month, or even every time the files are updated. And what's more, the backup can be protected with encryption and compressed.
If you take photos a lot or download tons of images, there could be dozens of duplicated or similar pictures. Nero DuplicateManager detects and shows those pictures side by side for you to compare and delete to reclaim your storage space.
Nero Face Beautifier, as you may have guessed, is an easy to use photo utility that improves the look of your face by removing wrinkles and adjusting the skin tone. Faces are displayed side by side so you can see the differences between the original and edited ones.
Nero TuneItUp has a role as a system maintenance utility that comprises six modules. The first one is Smart Check that detects and repairs all problems with ease. It speeds up Windows startup, cleans registry and browser, optimizes Windows settings, and removes unnecessary files.
The second module is Uninstall Wizard where you can see the list of installed software in your system and perform uninstallations. Unfortunately, this feature seems to be much inferior to the free Hibit Uninstaller.
The rest of the modules are Duplicate Finder to search and remove identical files, Media Files Manager to locate largest files on your hard drive, Smart Disk View to analyze hard drive space distribution, and Computer Info to check a few details about your computer system.
Nero USBxCopy is another part of Nero Platinum Suite to copy files to multiple external drives at once. You can check the progress of each copy in one window, cancel any of them of you need to, and optionally eject the drive automatically after the files are copied.
Nero Platinum Suite 2021 Free Download for Windows
In addition to the utilities described briefly above, there are still Nero AI Photo Tagger to organize photos by utilizing artificial intelligence technology, Nero MediaHome to organize your multimedia files, Nero Video to create and edit videos, Nero Recode to convert your audio and video files, and Nero WaveEditor to record audio.
Nero Platinum Suite is an excellent offer for everyone who likes Nero products. Instead of purchasing them separately, you can have them all in one suite so it is easier to manage. You can click the link below to download Nero Platinum Suite 2021 for Windows:
Editor: Clifford
App Info
App Name Nero Platinum Suite 2021
License Full Version
Publisher Nero
Updated Oct 4, 2023
Version 23.0.1010
High-quality software downloads
Anturis.com is your trusted source for software downloads.