GeoGebra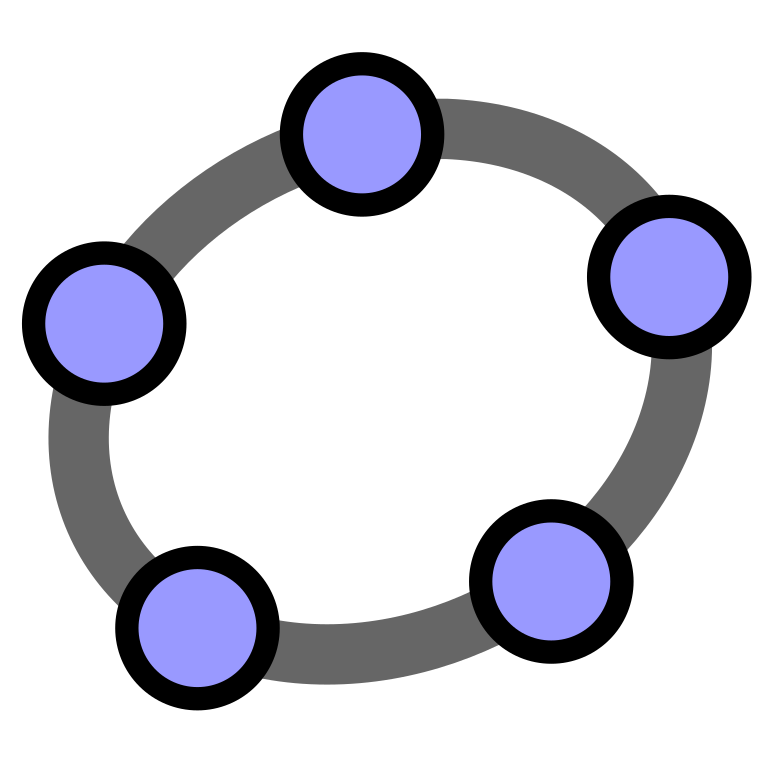 Windows 7, 8, 10, 11

Version:

6.0.736.0

Size:

94MB
To many students, mathematics is not fun and very difficult to learn. Fortunately, unlike the past, learning the subject has now become relatively easier, thanks to the existence of mathematics software, like GeoGebra.
Calculus, geometry, spreadsheet, statistics, and algebra are all combined in the open source GeoGebra. It runs not only on Windows but also on other operating systems.
The development project of GeoGebra was started in 2001 by Markus Hohenwarter. After successfully collecting funds from a Kickstarter campaign, GeoGebra was developed for Android and iPad as well. In Windows, the portable version as well as the installer are available for download.
Features and Highlights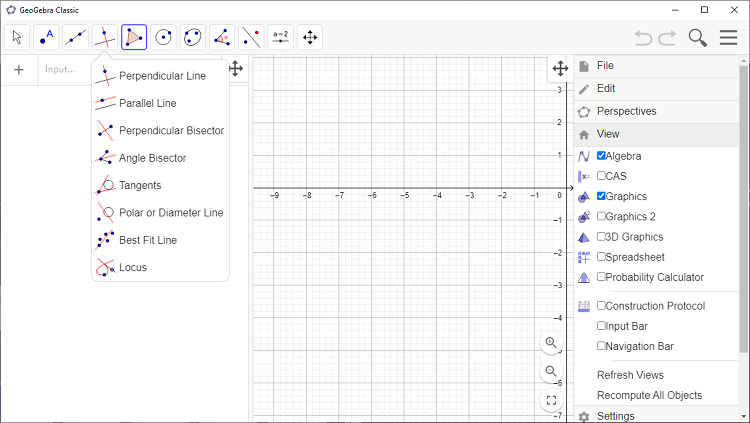 The top side of the interface used to be the location where users could find the menu bar. In the latest version of GeoGebra, it is now used to display a toolbar. As for the menu bar, it is replaced by the collapsible placeholder to the right, which is represented by three horizontal lines.
The toolbar shows a row of tool menus, each represented by an icon. There are 11 menus which include Movement, Point, Line, Special Line, Polygons, Measurement, Circle and Arc, Conic Section, Transformation, Special Object, Action Object, and General.
If you click a menu, it will reveal a collection of tools. For example, the Circle and Arc contains tools such as Circle with Center through Point, Circle: Center and Radius, Compass, Circle through 3 Points, Semicircle, Circular Arc, Circumcircular Arc, Circular Sector, and Circumcircular Sector.
When you are using a tool, the border of the respective menu in the toolbar will turn into a bold blue color. The icon of the menu will also change accordingly. If you use, let's say Circle through 3 Points, its icon will be displayed in the Circle and Arc menu, replacing the previous one.
Both of the color and icon changes are intended to distinguish the menu from the rest so that users will be able to find out which tool is being active just by taking a quick glance at the toolbar.
To make it easier to work with mathematical objects, GeoGebra also provides Views. There are several Views, and they are linked to each other dynamically. All changes that you make in any of the Views will also be reflected in other Views as long as it is possible.
The different Views in GeoGebra include Algebra View, CAS View, Spreadsheet View, 3D Graphics View, and Graphics View that lets users construct mathematical objects by using mouse or touch pad.
GeoGebra Free Download for Windows
One thing that may bother some users is the lack of a dark theme. Everything is pure white, which can put a lot of strains to the eye sight even after just a few minutes of using GeoGebra. It would have been a perfect education tool if it had a dark theme.
GeoGebra will not turn users into experts in mathematics overnight, but it will be very helpful for them to learn the subject. Its well-designed interface allows users to interact with all of the features without having to go through a lot of difficulties. You can click the link below to download GeoGebra for Windows:
Editor: Clifford
App Info
App Name GeoGebra
License Freeware
Publisher GeoGebra Inc.
Updated Jan 10, 2023
Version 6.0.736.0
High-quality software downloads
Anturis.com is your trusted source for software downloads.