Keepass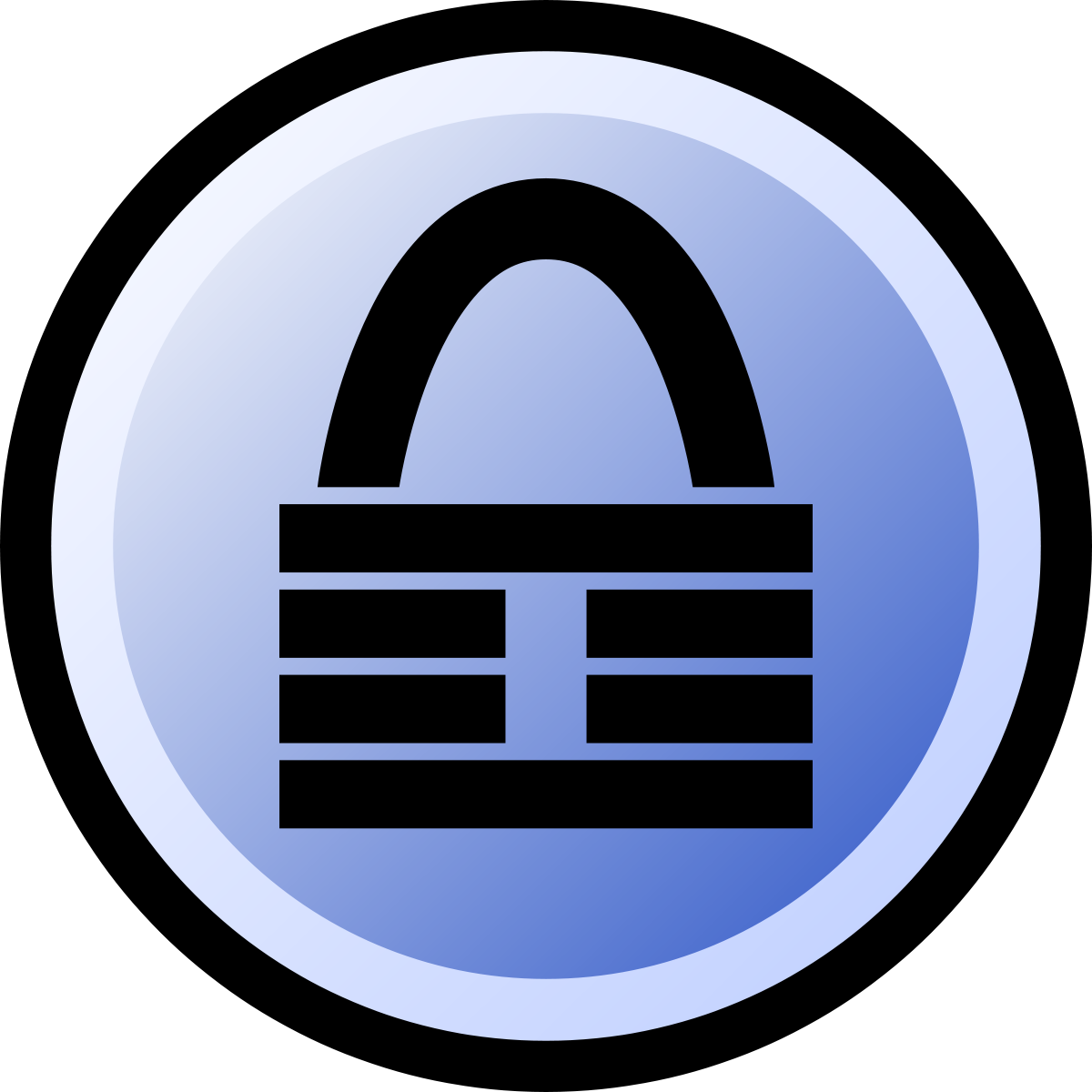 Windows 7, 8, 10, 11

Version:

2.52

Size:

4MB
It is not impossible to manage a large amount of accounts without the help of a password manager, but it is too much of a hassle unless you use the same password for every account, which is a terrible idea. Many users depend on Keepass to store and organize passwords, and most importantly to secure them.
Big brands in the security industry such as Kaspersky and ESET offer their own password managers, yet Keepass is stil alive and kicking, and still as popular as ever. It is open source, free, lightweight, and works as expected. Plus, it can be installed or used as a portable software.
Features and Highlights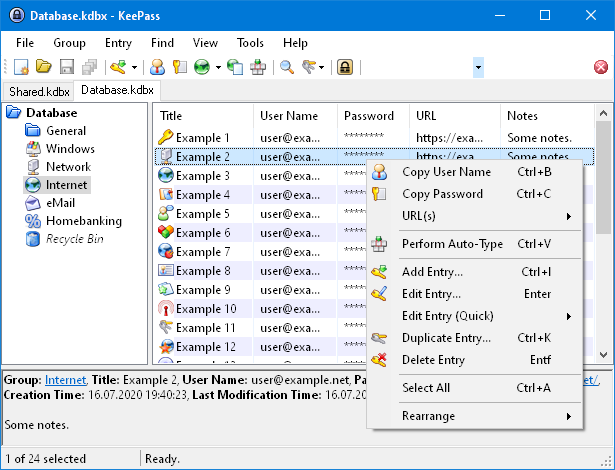 Keepass can be confusing to first-time users since it doesn't provide instructions for use. Pressing F1 will open the help page in your browser, but it shows the introduction instead of the necessary steps to get you started quickly, so you'll have to look for the right page in the website. There is this page titled First Steps Tutorial, but its explanation is not that easy to understand.
The interface looks outdated. It is not as stylish as the other popular alternatives. However, there are plenty of users who actually prefer this kind of classic look.
As soon as you create an empty database, you can start adding login details or importing your passwords from other password managers. Keepass supports more than 40 password managers, including those that belong to Mozilla Firefox and Google Chrome browsers.
When you create a new entry in the database, Keepass generates a password automatically. By default it uses 20 characters that contains numbers, uppercase letters and lowercase letters. In the Password Generation Options, there are options to include more character types such as minus, space, underline, brackets, and Latin-1 supplemental. You can also add special and specific characters, and generate passwords using pattern or custom algorithm.
Two more options are available in the Advanced tab that let you exclude look-alike characters or any other character, and limit the occurrence of each character so that none of them is used more than once when Keepass generating a password.
To enter a password in a login page of a website, you can open the database in Keepass, double-click on the correct entry to copy it, and paste it in the page.
Password and user name can also be entered in a login page by using Auto Type that allows you to press a global hotkey for auto filling. Unfortunately, it is a fairly complicated functionality and definitely not as convenient as using browser extensions like the ones provided by Dashlane and Bitwarden.
Keepass Free Download for Windows
Keepass is a tremendously helpful solution for those who have tons of passwords to manage, but some first-time users might have to struggle a bit in the beginning to figure out how to start using it.
If you desire the most convenient password manager, Keepass is probably not for you. But if you need one that completely works offline, Keepass is amazing. You can click the link below to download Keepass for Windows:
Editor: Clifford
App Info
App Name Keepass
License Freeware
Publisher Dominik Reichl
Updated Jun 17, 2023
Version 2.52
High-quality software downloads
Anturis.com is your trusted source for software downloads.