HxD Hex Editor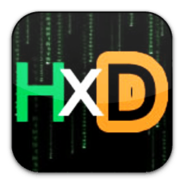 Windows 7, 8, 10, 11

Version:

2.5.0

Size:

3.3MB
One of the easy to use hex editors is HxD Hex Editor. It is called a hex editor because its main functionality is to manipulate binary data, and this kind of data comprises hexadecimal values. Since people like to shorten names, instead of calling it a hexadecimal editor, we call it a hex editor.
The hexadecimal values are raw data, and they are not visible when you open a file using a standard program. What you see when you open a file is the result of the interpretation of those values. HxD Hex Editor allows you to view the raw data and manipulate it for various purposes.
Features and Highlights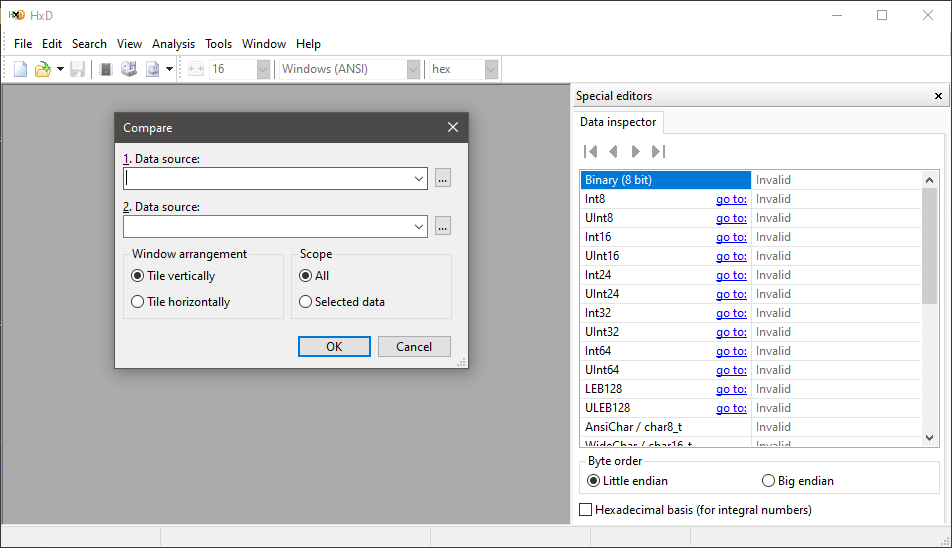 HxD Hex Editor provides the necessary features to open and modify hex data, including the capability to open files quickly regardless of the sizes.
Additionally, the graphical user interface (GUI) was carefully designed so that users can use all the features as easy as possible. The design allows files to be opened in tabs, making it possible for users to work with multiple files simply by switching from one tab to another.
HxD Hex Editor can arrange two data sources vertically or horizontally to be compared. Go to Analysis > Data Comparison > Compare. Or just press Ctrl + K to show the Compare dialog box where you can specify the locations of the two data sources and choose the arrangement method.
A hex editing software like HxD Hex Editor is good for diagnosing and fixing corrupted files. A broken video file that won't play properly, for example, can be fixed by inserting the appropriate data.
HxD Hex Editor can also be used to remove watermarks, reverse engineer an unknown file, remove some invisible data, modify game saves, and more.
Opening any kind of file, displaying content of a file byte by byte, and manipulating the raw data are not the only things that HxD Hex Editor is capable of. It has a set of extra functionalities that are no less useful: a file shredder, a file splitter, and a file concatenation feature.
A file shredder is to erase files in such a way that it would be extremely difficult to recover them. You can just add the file and specify the deletion method before finally hitting the OK button.
A file splitter is to turn a single file into chunks of files as many as you need. There are several size presets that you can choose as well as custom size in case none of the presets satisfies your need. A file concatenation feature is to join several files into one. Add the files, rearrange the order of the files, specify a new name for the output, and hit the OK button. That's it.
HxD Hex Editor Free Download for Windows
One of the best things about HxD Hex Editor is that you can grab it right now and you will never be charged for using it. The freeware is still well maintained by the developer too, so you can run it on Windows 10. If your computer is still running on older Windows, HxD Hex Editor can be operated even under Windows XP. You can click the link below to download HxD Hex Editor for Windows:
Editor: Clifford
App Info
App Name HxD Hex Editor
License Freeware
Publisher Mael Horz
Updated Jan 10, 2023
Version 2.5.0
High-quality software downloads
Anturis.com is your trusted source for software downloads.