HP Laserjet 1020 Plus Driver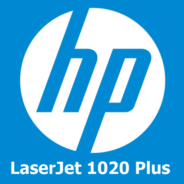 Windows 7, 8, 10, 11

Version:

1020

Size:

80MB
A laser printer is more of an economical choice than an inkjet printer for people who print text documents most of the time. Available at a highly competitive price, the HP Laserjet 1020 Plus offers a monochrome laser printing at a serviceable speed and quality.
This printer is manufactured to compete with the cheap laser printers produced by competitors. In addition to the low upfront cost, its print cost per page is another appealing aspect that could potentially garner a lot of attention from budget-minded customers.
Features and Highlights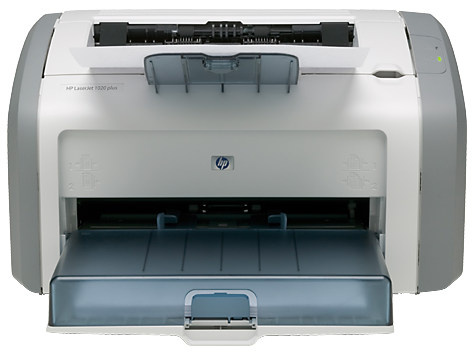 Setting the printer up until it is ready to use is very easy, especially with the help of the printer's documentation included in the box along with a cartridge, a CD-ROM, and a power cord.
The printer's compact size easily fits on any desk, measuring 370 mm wide, 242 mm deep, and 209 mm tall. It weighs 5 kg. These numbers show us that the HP Laserjet 1020 Plus is meant as a personal printer, and it becomes more obvious as we see the rest of the features.
An office printer usually comes with network functionality. The HP Laserjet 1020 Plus doesn't have it. The only connection that the printer offers is a high speed USB 2.0 port so that it can be operated from a compatible computer. Don't expect any wireless support either, because it doesn't exist.
14 pages per minute is the highest speed the printer can achieve. Since it is the quoted speed, you'd probably find that the real speed is lower, depending on the documents you need to print. Even so, it's not a terrible speed for most personal use.
As with any other printer, the HP Laserjet 1020 Plus can be used to print as many documents as you need, but it is not a good idea to print more than 5000 pages per month. Anyone who print thousands of pages more often than not should look for a more suitable printer.
There are three trays for paper handling, which consist of a 150-sheet main tray, a multipurpose feed slot, and a 100-sheet output tray. The main tray is where you load plain papers. The multipurpose slot is much more limited on capacity but more versatile as it can handle every type of paper the main tray can, plus thicker papers. The output tray is where the printouts are held temporarily.
HP Laserjet 1020 Plus Driver Free Download
Not everyone desires a printer with lots of bells and whistles. Sometimes a basic printer is a better choice, depending on your printing needs. And if you need no more than a simple printer that can produce mono text pages at a reasonable speed, the HP Laserjet 1020 Plus is certainly worthy of consideration.
The input tray capacity is also suitable for a printer built for personal use. It could potentially be a waste to install an input tray with a larger capacity because it is rare for home users to print hundreds of pages regularly every month. You can click the link below to download HP Laserjet 1020 Plus Driver for Windows:
Editor: Clifford
App Info
App Name HP Laserjet 1020 Plus Driver
License Freeware
Publisher HP
Updated Nov 20, 2023
Version 1020
High-quality software downloads
Anturis.com is your trusted source for software downloads.