HP Ink Tank Wireless 415 Driver
Windows 7 / 8 / 10 / 11

Version:

Wireless 415

Size:

65MB
Print wirelessly with ease with HP Ink Tank Wireless 415. Just because a printer can run well without a wireless connectivity, it doesn't necessarily mean that it is not a critical feature. It all comes down to how you are going to use the printer. If the absence of the feature causes you to waste your time repeatedly, then it can be considered as a critical one.
In addition to the wireless capability, low ink cost is another strong reason why you should use this printer. This multifunction printer has a high-capacity ink tank unit that can store ink worth thousands of mono and color pages.
Features and Highlights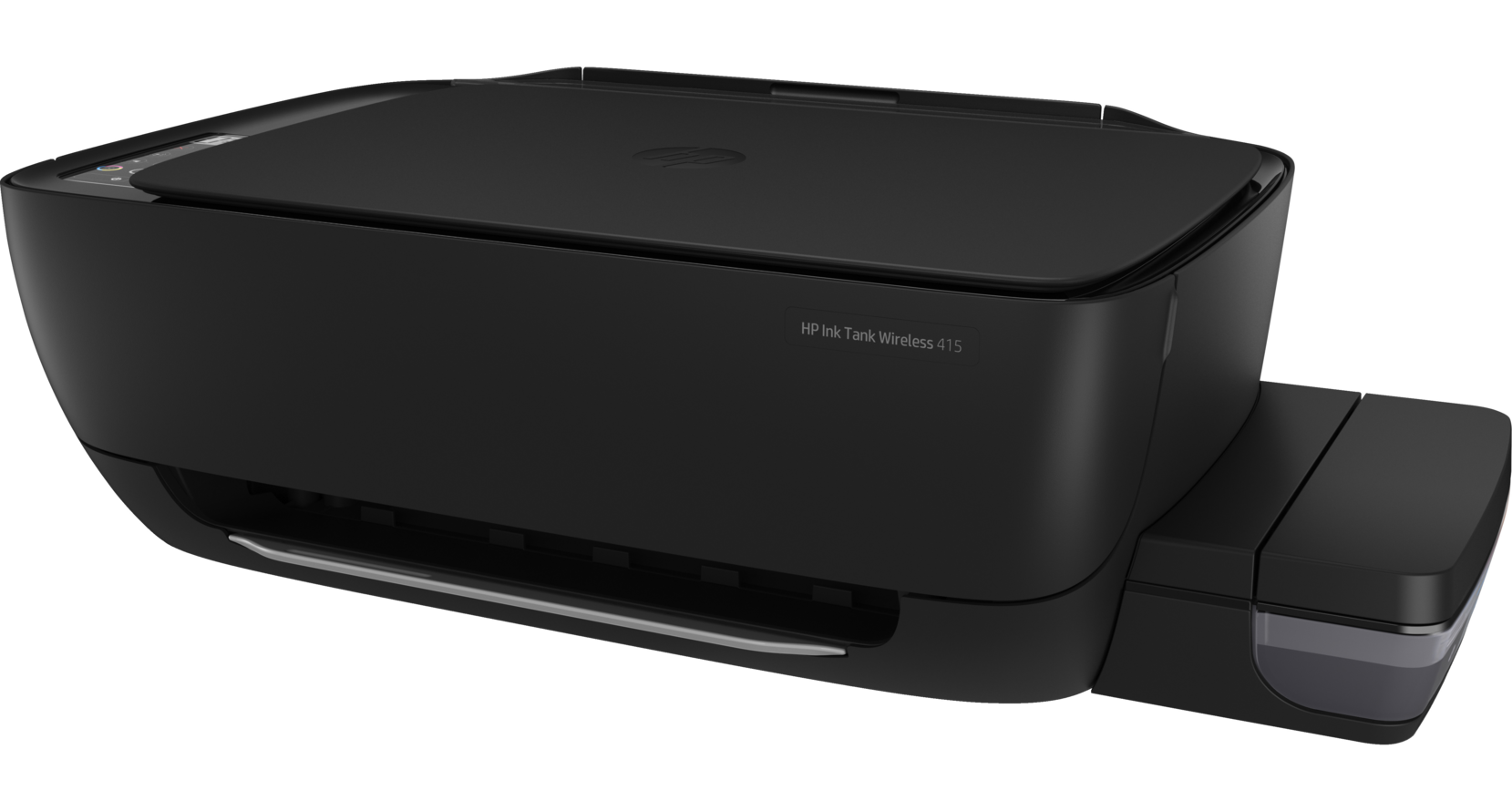 Whether you want to connect your laptop to the printer through a network or not, it's up to you. If the printer is connected to a Wi-Fi network, you can connect your laptop to the same network to use the printer wirelessly.
Or, you can connect your laptop to the printer wirelessly without accessing the network. Such a connection is possible because HP Ink Tank Wireless 415 supports Wi-Fi Direct, and it is arguably the most convenient way to connect printer with whatever device you have, provided that the device supports the same technology too. USB connection is also supported and can be changed to a wireless one should you change your mind someday.
HP Ink Tank Wireless 415 measures 20.67 by 21.79 by 10.10 inches and weighs 4.67 kg. The weight includes the input tray with its paper-width guide that you can slide to the left and right to fit the papers.
A stack of 60 sheets of paper can be loaded at once into the input tray which will be delivered to the 25-sheet output tray. Various media types and sizes are supported, including envelopes, plain papers, and glossy papers. For envelopes, the input tray is designed to hold up to 5 envelopes at a time.
HP Ink Tank Wireless 415 is capable of delivering up to eight black and white pages per minute to the output tray. As for color pages, the official test reported up to five of them per minute.
Users who often scan multiple pages may want to stay away from the printer since the flatbed scanner is the only available option, unless scanning the pages one by one isn't considered too much of a hassle to go through. Using a printer with an ADF would be more convenient, but its price may be more expensive.
HP Ink Tank Wireless 415 Driver Free Download
The official product's page states that the recommended monthly page volume for the printer is 400 to 800 pages. Since it is a suggestion, it means that users can print less or more, but following the suggestion may help users to keep the printer in optimal condition from time to time.
HP Ink Tank Wireless 415 is expected to be able to let users print thousands of pages for a single refill, thanks to the high-capacity ink tank unit. If the machine is used as a personal printer, it is more likely that the majority of users wouldn't have to refill the tank for years.
Editor: Clifford
App Info
App Name HP Ink Tank Wireless 415 Driver
License Freeware
Publisher HP
Updated Sep 10, 2023
Version Wireless 415
High-quality software downloads
Anturis.com is your trusted source for software downloads.