CorelDRAW Graphics Suite 2023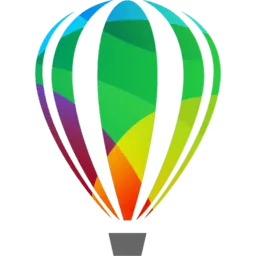 Windows 7, 8, 10, 11

Version:

24.5.0.686

Size:

5.21GB
License Type: Full Version (+ Extras Content)
Many creative designers have relied on CorelDRAW Graphics Suite to finish their projects. It is rich with features that rival Adobe Illustrator. As a matter of fact, many users feel more comfortable using the suite rather than the Adobe's product.
There are two purchase options for CorelDRAW Graphics Suite. The first one is a subscription plan that must be renewed on a regular basis for as long as you want to keep using the suite, while the other option is a one-time purchase which requires you to spend a lot more money but you will own the software forever. However, the one-time purchase is unfortunately only available for the 2021 version, not the latest one.
Features and Highlights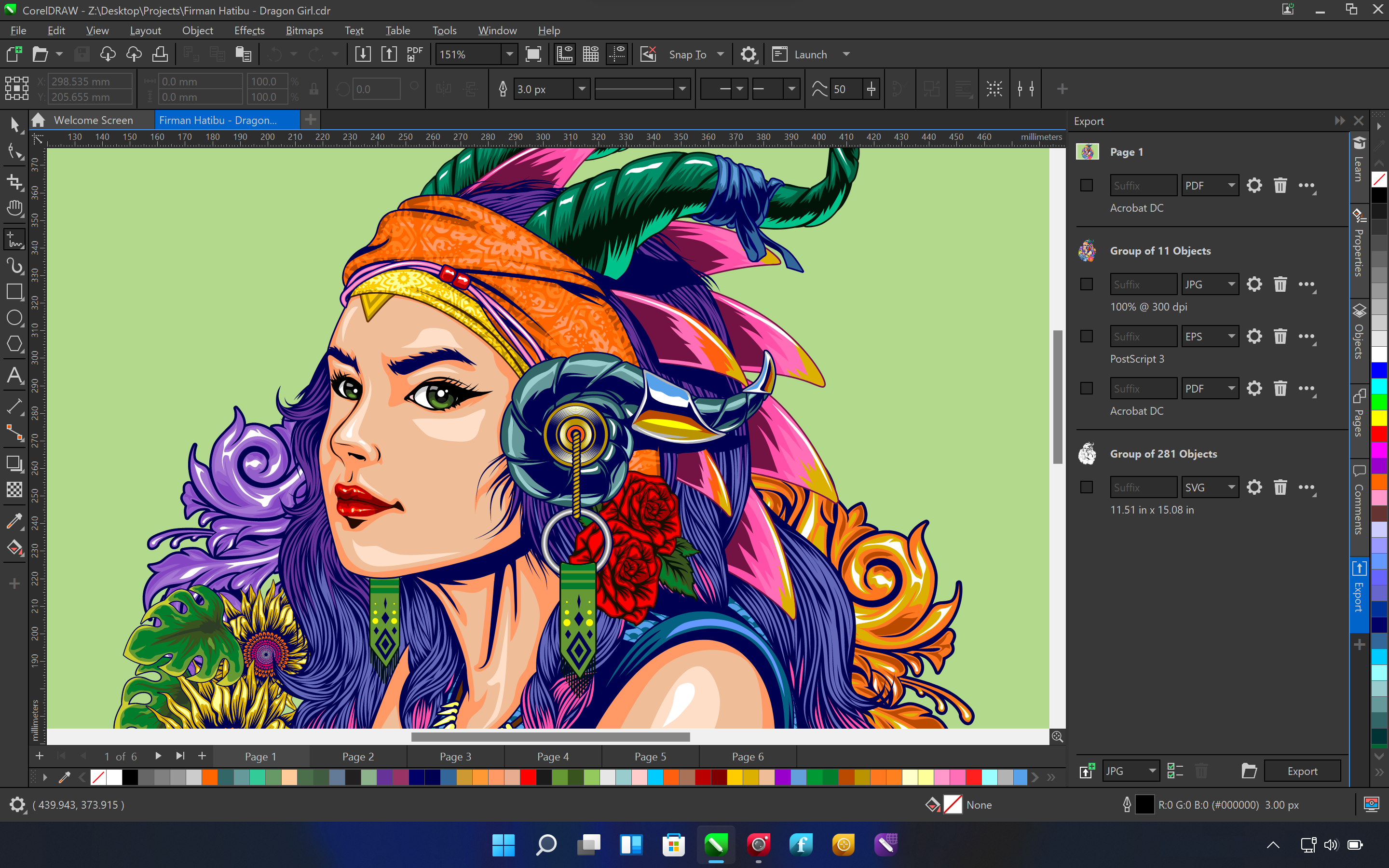 CorelDRAW Graphics Suite supports various file formats. A file that you create in the suite can be exported to a different format so that it can be edited in another design software. A file that was created in another software can also be imported so that it can be opened and edited in CorelDRAW Graphics Suite. This feature is important for freelancers to make sure that the clients can open the project files even when they do not have the suite installed.
A few of the supported file formats, aside from the CorelDraw file formats, include Adobe Illustrator, Microsoft Word, AutoCAD Drawing Database, High Efficiency Image File Format (HEIF), Adobe Flash (SWF), Adobe Photoshop (PSD), and Kodak Photo CD Image (PCD) file formats.
The file export function provides a few options that allows you to export all pages in a file, export only the page that is currently opened, or export only specific objects. These options may or may not appear when you export a file, depending on the file format that you choose.
CorelDRAW Graphics Suite comprises several components that include CorelDRAW, Corel PHOTO-PAINT, Corel Font Manager, PowerTRACE, web-based CorelDRAW.app, CorelDRAW.app for iPad, CAPTURE, AfterShot HDR, and thousands of digital images, fonts, templates, and fills.
If you choose the custom installation option when installing CorelDRAW Graphics Suite, you will be able to select which components to be removed and which ones to be installed. The more components that you remove, the less disk space that the suite requires.
If it turns out that you need a component that was previously removed during the installation, you can modify the current installation by using the installation wizard. The same wizard can also be used to repair errors in CorelDRAW Graphics Suite.
CorelDRAW Graphics Suite 2023 Free Download
There are some features in CorelDRAW Graphics Suite that Adobe Illustrator doesn't have, but this is not always the reason of why many designers prefer to use this suite instead of others. Some like it simply because they are already used to it or they like the feel when using the suite or it suits their workflows the best.
Whatever the reasons might be, there is no doubt that CorelDRAW Graphics Suite is one of the best products when it comes to designing digital artwork. You can click the link below to download CorelDRAW Graphics Suite 2023 for Windows:
Editor: Clifford
App Info
App Name CorelDRAW Graphics Suite
License Full Version
Publisher Corel
Updated Aug 8, 2023
Version 24.5.0.686
High-quality software downloads
Anturis.com is your trusted source for software downloads.