Alcohol 120%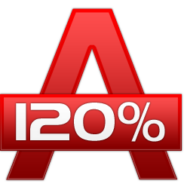 Windows 7, 8, 10, 11

Version:

2.1.1 Build 1019

Size:

9.7MB
Alcohol 120% can burn your files to a DVD or CD disc. Although cloud services are plenty, many users still rely on offline storage whether it is because of circumstances or preferences. In this case, USB drives are the most convenient choice, but sometimes storing data in a DVD makes more sense.
If you're unwilling to pay for a DVD burning software, try Alcohol 120%. The free version is not as powerful as its paid one, but perhaps it is sufficient for your need. One of its limitations is that it can only write content to one drive at a time, which should not be a problem for most users.
Features and Highlights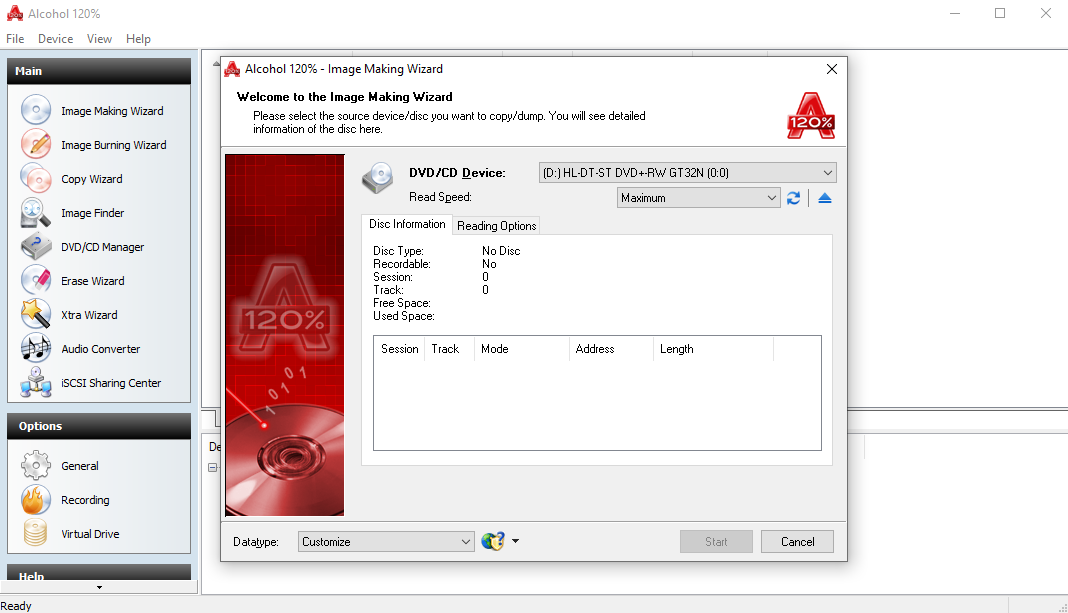 To burn your files to a DVD or CD disc, Alcohol 120% provides a wizard that will guide you through the process step by step. It is called Image Burning Wizard. With this wizard, you can delete the image file automatically after the burning is successful, set the write speed, enable Buffer Underrun to lower the risk of failure, create multi-session disc, choose a write method, bypass EFM error, and run a simulation to make sure that you choose the correct write speed.
Alcohol 120% can also back up your DVD or CD content by creating a disc image. This image file can be burned to optical discs or mounted as a virtual drive. MDS is the default file format for the image, but you can change it to CCD, CUE, or ISO. If the DVD disc has scratches, enabling Skip Reading Errors will keep the reading process going uninterrupted. To create a disc image faster, you can enable Advanced Sector Scanning which tells Alcohol 120% to skip large blocks of errors.
After you create a disc image, you can mount it by using Alcohol 120%. With this method, your DVD content can be accessed without having to load the disc. The free version of Alcohol 120% allows up to two virtual drives. It is much fewer than the paid version, but it should be enough for most users. If you need to mount more disc images, the paid version allows up to 31 drives.
Copying a DVD's content to another DVD disc is also a part of Alcohol 120%'s capability. It can be done on the fly by using the Copy Wizard. If it is not possible, the only other option is to use the wizard to create a temporary disc image which can be burned to the other DVD later.
Alcohol 120% Free Download for Windows
In addition to Copy Wizard, Image Making Wizard, and Image Burning Wizard, Alcohol 120% has two more wizards. They are called Erase Wizard and Xtra Wizard. The former is intended for deleting data in a re-writable CD/DVD disc and the latter is intended for creating disc image compilation from files that are stored in your hard drive.
If you already have some disc images in your computer but forget where you store it and you don't want to waste your time searching for them manually, use Image Finder in Alcohol 120% to locate them. You can click the link below to download Alcohol 120% for Windows:
Editor: Clifford
App Info
App Name Alcohol 120%
License Freeware
Publisher Alcohol Soft.
Updated Jun 17, 2023
Version 2.1.1 Build 1019
High-quality software downloads
Anturis.com is your trusted source for software downloads.