Root Genius for PC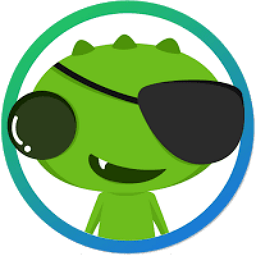 Windows 7, 8, 10, 11

Version:

3.1.7

Size:

7MB
Rooting an Android device doesn't have to be difficult. Root Genius makes it so easy that every casual user would probably be able to root their devices without asking help from anyone else. Just a few clicks and it's all done.
Your phone works just fine without rooting, but rooting is a necessary action for anyone wanting to unlock the true potentials of their devices. While there are many tools you can use to root a device, Root Genius is probably one of the easiest tools to use.
Using Root Genius to Root Your Device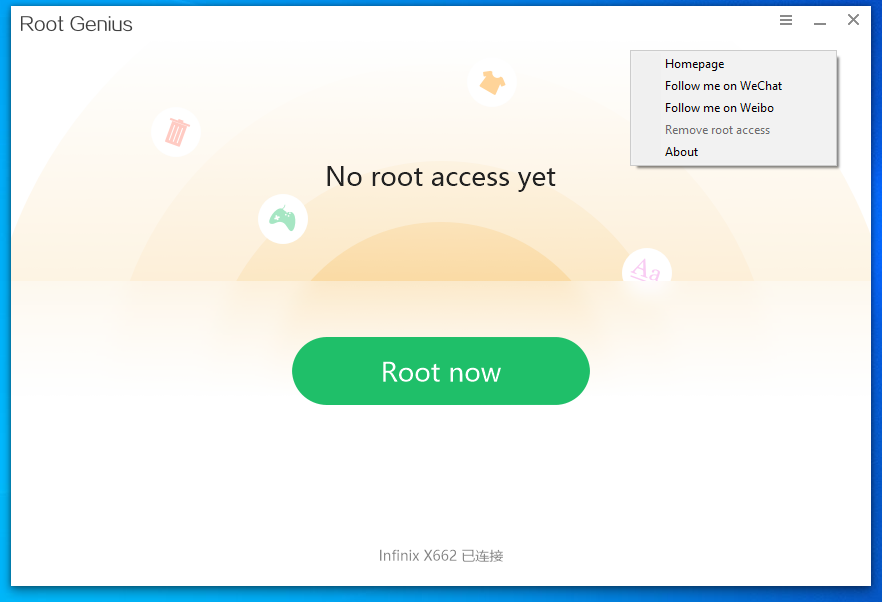 A rooted device is much more customizable than a standard one. It allows you to do things that are not originally possible. For example, in your Android phone, there are many preinstalled applications that you may never need, yet they cannot be uninstalled since the system won't allow you to do so. Consequently, they waste the space for nothing. Rooting a device with Root Genius means gaining a root access to the device, and you can remove bloatware from your phone by making use of the root access.
To use Root Genius, you have to connect your device to the computer. When you run the software afterward, it scans the computer to detect any connected device. It also checks the status of the device if it has been rooted. You can start the rooting afterward and wait until the process is completed. Note that you have to enable the USB debugging option for Root Genius to be able to access and root your phone.
As you can see, it is very easy to use Root Genius, even more so for users who are already familiar with the required steps to enable USB debugging in their phones. Even for users who don't know yet on how to do it, there are plenty of information on the web that can help them enabling the option. It is just a matter of finding the location of the option, so it is not difficult at all.
The fact that Root Genius doesn't require installation is another advantage of using the software. Once you finish downloading it, a double-click on it will immediately launch the interface.
After your device is rooted, you can start customizing it according to your preferences. You can install a custom ROM, for instance, such as LineageOS, Paranoid Android, Pixel Experience, Pixel Extended, Syberia Project, Corvus OS, or any other custom ROM you can find. You can also choose to simply uninstall those system apps that you never use so that you can have more space to install apps that you really need.
Root Genius Free Download for Windows
Rooting an Android device has its own benefits. However, it will usually void the device's warranty. There is also a chance that some important apps, like your online banking apps, cannot work anymore. So, before you use Root Genius, you have to consider both the advantages and disadvantages of having a rooted phone. You can click the link below to download Root Genius for Windows:
Editor: Clifford
App Info
App Name Root Genius for PC
License Freeware
Publisher Shuame
Updated Jun 17, 2023
Version 3.1.7
High-quality software downloads
Anturis.com is your trusted source for software downloads.