3uTools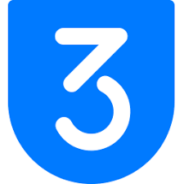 Windows 7, 8, 10, 11

Version:

2.62

Size:

116MB
iOS devices have some restrictions that forbid users from making certain changes. Consequently, it is impossible to use the devices to their full potential. This is why people jailbreaking their iOS devices, and jailbreaking is only one of the things that 3uTools can do for you.
3uTools is basically a group of tools to manage iOS devices from a PC. No matter how advanced iOS devices technology by now, it is still much more comfortable to manage files in a larger screen, and perhaps this comfort is one of the major reasons why users are still looking for iOS management tools like 3uTools.
Features and Highlights
Jailbreaking
The act of jailbreaking iOS devices is intended to use them without the limitations set up by the manufacturer. Jailbreaking is easy with 3uTools, not to mention that the official site prepares a step-by-step tutorial on how to do it. All it takes to get it done is just a few clicks of buttons.
Backup and Restore
While jailbreaking can be an exciting experience, it comes with a few risks, which is why backup is important before performing a jailbreak. With 3uTools you can make a full or selective backup. If you choose to do the former, make sure that you read the manual first since there are some data that it cannot include in backup like Touch ID settings and photos that you keep in iCloud.
Restoring your data is as easy as backing it up, if not even easier. Just select the ones you want to restore if you already have multiple backups and use the restore function. That's it.
Cool Ringtones and Wallpapers
Many of us cannot stand with the same wallpaper and ringtone every single day. Believe it or not, simply by changing a wallpaper and ringtone can make your mood slightly better, and 3uTools has plenty for you to choose from.
File Cleaner
Notice how your iPhone gets slower lately? It might be because it has too many junk files already. 3uTools can scan these useless files and clean them up for you. You just need a bit of patience as this operation requires you to restart your device. The only limitation is that it cannot deal with Cydia cache.
Compress Images
Photos can take up a lot of your device's storage. If you hesitant to remove photos that you don't view often anymore, you can move them to a cloud storage or compress them with the image compressor in 3uTools. First it will scan your photos, make copies of them in PC as a backup, and then compress the photos stored in the iOS device.
3uTools Free Download for Windows
3uTools lives up to its name as an all-in-one tool. It does provide a lot of tools for Windows users to manage their iOS devices from their desktop computers. There are even some extra functionalities to make ringtones, convert audio and video, and edit audio metadata. Or perhaps you want to migrate data from an old iOS device to a new one? No worries, 3uTools can do that too. You can click the link below to download 3uTools for Windows:
Editor: Clifford
App Info
App Name 3uTools
License Freeware
Publisher 3uTools
Updated Jun 20, 2023
Version 2.62
High-quality software downloads
Anturis.com is your trusted source for software downloads.