Everything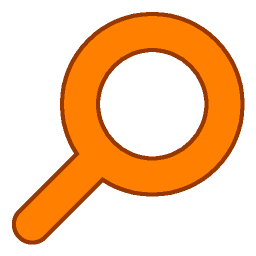 Windows 7, 8, 10, 11

Version:

1.4.1.1009

Size:

1.7MB
Everything is a great alternative to the built-in search utility in Windows. The speed in locating and presenting the search results is simply awesome. Even before you finish typing a search term, you may have already gotten what you're after.
The other strong point of Everything is the indexing speed. Generally it only takes a few seconds to index every existing file and folder. When you add a new file, Everything indexes it automatically as long as you let it monitors your file system.
Features and Highlights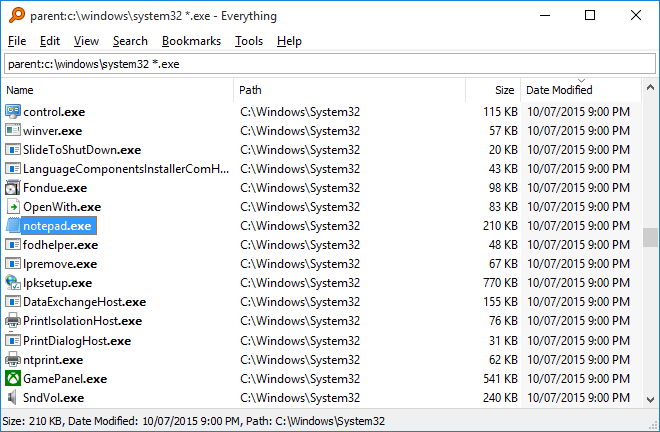 Everything indexes all drives to build its database. To index NTFS drives, however, you have to run it as an administrator or install the Everything Service. After it finishes building its database, Everything shows all files and folder. As you type a search term, it hides everything but the ones that match.
There are options to index all drives in internal disk, automatically index new removable disk and remove the index when the disk is offline, exclude specified folders and files, exclude system and hidden files, and include custom folders.
By default Everything uses AND operator in searching files and folders. For example, typing dark blue in the search field will give you files and folders whose names contain both dark and blue words.
If you add | between the two words in the search field, Everything will show files and folders whose names contain either dark or blue. For example, dark cat, dark room, blue sky, and blue sea.
To search only folders, add folder: before the search terms. To search only a specific file format, use the asterisk wildcard followed by the file format. For example, cat *.jpg.
If you find yourself repeating a search term frequently using a fairly complex search pattern, adding its search result as a bookmark will save your time. A single click on the bookmark will open the search result instantly. It would even be less hassle if you assign a keyboard shortcut to the bookmark.
The other lovable feature of Everything is its ability to sort the search result based on how many times files and folders have been opened from Everything. The most frequently opened files and folders are displayed at the top of the search result, making it much easier to locate and access your favorite files and folders.
Last but not least, Everything has a Filters button that shows up at the right side of the search field when it is enabled. It is a drop-down button to refine your search. If you need to search only audio files, for instance, you can click the button and select Audio.
Everything Free Download for Windows
Clicking on Everything's icon in the tray brings up its window. It is either a single click or double click, depending on how you set it up. Or, use a custom keyboard shortcut like Alt + Space. Everything is highly customizable that if you set it up the right way, you can use it not only as a file search utility but also as a reliable software launcher. You can click the link below to download Everything for Windows:
Editor: Clifford
App Info
App Name Everything
License Freeware
Publisher David Carpenter
Updated Jun 17, 2023
Version 1.4.1.1009
High-quality software downloads
Anturis.com is your trusted source for software downloads.