Aircrack-ng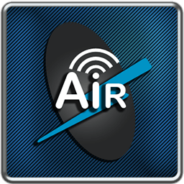 Windows 7, 8, 10, 11

Version:

1.6

Size:

12MB
The improved version of Aircrack known as Aircrack-ng comes with a number of essential tools for assessing the security aspects of a network. This software started its debut on February 2006 and has been since then undergone a lot of changes to improve its performance.
Regarding the update frequency, sometimes Aircrack-ng is updated frequently within a year, sometimes there is no update at all. One thing for sure, though, that Aircrack-ng is not an abandoned project as can be proven by the recent changes that have been made to the software.
Features and Highlights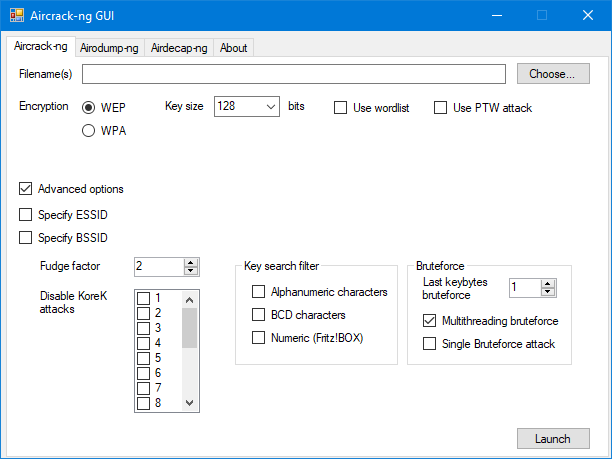 The developer advises to use Aircrack-ng on Linux if you want to get the most out of it. It is still possible to use on Windows but it suffers from dozens of limitations that perhaps one day convince you to finally make a switch to the open source Linux operating system to utilize the full power of Aircrack-ng. If you still want to keep using Windows as your main operating system, you can use live Linux distro as an alternative method to access Aircrack-ng.
One of the limitations in Windows operating system in regard to wireless activities is the way it captures packets. It is a passive capture. There is no other way to capture packets other than waiting for them to arrive, unlike in Linux where you can speed it up. Consequently, cracking a WEP key could take a very long time in Windows.
There is no doubt that Aircrack-ng is a powerful security network suite but it is obviously not for anyone who doesn't want to have anything to do with the command line. If you want to use Aircrack-ng to the fullest, you have to learn using the command line in addition to having a sufficient amount of knowledge in the fields of networking and operating system.
With the collection of tools it has, Aircrack-ng offers the chance for you to learn how to hack a network so that you can figure out what kinds of actions that an intruder will likely to take to get access to your network. The information will be very useful to help you strengthen your network security.
Aircrack-ng has a graphical user interface with several tabs in it such as aircrack-ng that uses a number of attack methods to obtain WEP keys and Airodump-ng for viewing and collecting information about the surrounding networks. In order to be able to use all of its features properly, make sure that the wireless card is supported by the software, otherwise you are out of luck.
Aircrack-ng Free Download for Windows
While many other software require installation, Aircrack-ng doesn't. The files are compressed in a zip archive so all you have to do is simply extracting the files and run the executable file. It is unfortunate that Aircrack-ng has a rather poor compatibility with Windows because of the restrictions imposed by the operating system. Hopefully someday in the future this situation will improve somehow. You can click the link below to download Aircrack-ng for Windows:
Editor: Clifford
App Info
App Name Aircrack-ng
License Freeware
Publisher Thomas d'Otreppe de Bouvette
Updated Jun 17, 2023
Version 1.6
High-quality software downloads
Anturis.com is your trusted source for software downloads.