Macromedia Flash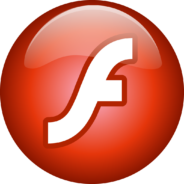 Windows 7, 8, 10, 11

Version:

8.0

Size:

108MB
Macromedia Flash is a multimedia design tool with fabulous capabilities to create animations for web, games, presentations, and more. In the past it had a critical role in shaping the web. It changed the way users interact with online content.
Macromedia Flash adds interactivity elements, among other things, to animations by using an object-oriented programming (OOP) language called ActionScript. It's a part of the software that soon or later a beginner will have to deal with.
Features and Highlights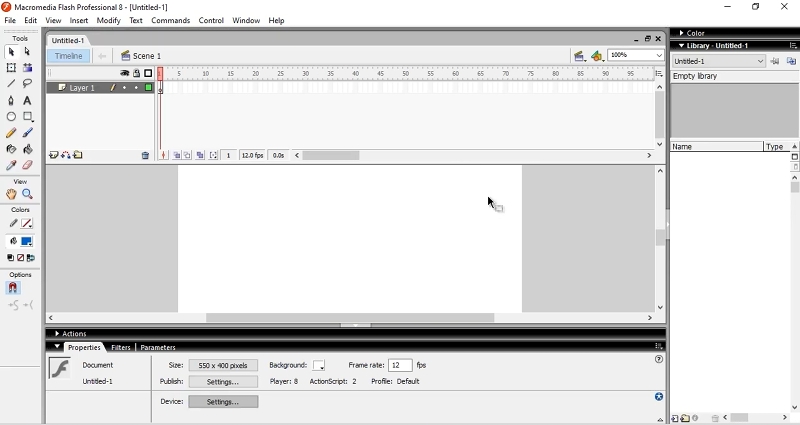 The extensive list of features in Macromedia Flash allows users to create not just animations like banner ads and animated text, but also other types of contents for web such as interactive online games. There have been many games created with Macromedia Flash that involves the use of ActionScript.
It was also common for website designers to use Macromedia Flash to create a user interface for a website, like a navigation bar, a web page button, an interactive menu that looks more attractive than a plain one, and a messaging area to display dynamic information.
When you use Macromedia Flash, you are dealing with a workspace that includes several areas:
Timeline Panel to control animation.
Tools Panel that provides various drawing and editing tools (selection, free transform, brush, paint bucket, pencil, eraser, ink bottle, etc).
Property Inspector Gadget that displays context sensitive information that changes according to what you're doing at the time. When you select an object, it shows the property of the selected object. When you select nothing but placing the cursor on the Stage, it shows the property of the document.
Color Mixer Panel and Color Swatches Panel to manage colors.
Scene Panel to manage scenes.
Stage where you can place various objects.
Pasteboard to store items that you're going to use sometime later on the Stage.
History which can be very useful depending on how it is used.
Users will work with various panels when making a movie in Macromedia Flash. Most of them are dockable, so you can dock them to the bottom or side to prevent them from covering up your work.
Docking and undocking a panel can simply be done with drag and drop operations. A panel that you don't need anymore can be closed too so that the workspace is free from anything that might distract your focus.
The other panel that you will interact often later is the Actions panel where you can type ActionScript codes to add interactivity to your animation and view the ActionScript codes that you have created.
Macromedia Flash Free Download for Windows
All modern computer nowadays should be able to run Macromedia Flash. The minimum system requirements only demand a PC powered by a 256 MB RAM and a 800 MHz Intel Pentium III processor, and only around 710 MB of space is required to install the software on a Windows platform.
The wide array of features in Macromedia Flash makes it impossible to master it overnight, but it won't take long for beginners to be able to make a Flash movie with animated text even without a proper knowledge about ActionScript. You can click the link below to download Macromedia Flash for Windows:
Editor: Clifford
App Info
App Name Macromedia Flash
License Freeware
Publisher Adobe Inc.
Updated Jun 20, 2023
Version 8.0
High-quality software downloads
Anturis.com is your trusted source for software downloads.