GIMP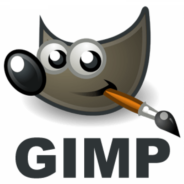 Windows 7, 8, 10, 11

Version:

2.10.32

Size:

253MB
GIMP is a well-known drawing software. Many people think that the price of Adobe Photoshop is ridicolous and thus unwilling to spend a single dime on it. GIMP is oftentimes recommended for anyone looking for a free alternative.
Despite being a freeware, GIMP offers a lot of tools to draw, manipulate, and edit images. The tons of features that you can find in it makes the open source software a worthy replacement for Adobe Photoshop. Photo enhancements, advanced retouching, customizable environment, batch processing, and a lot more.
Features and Highlights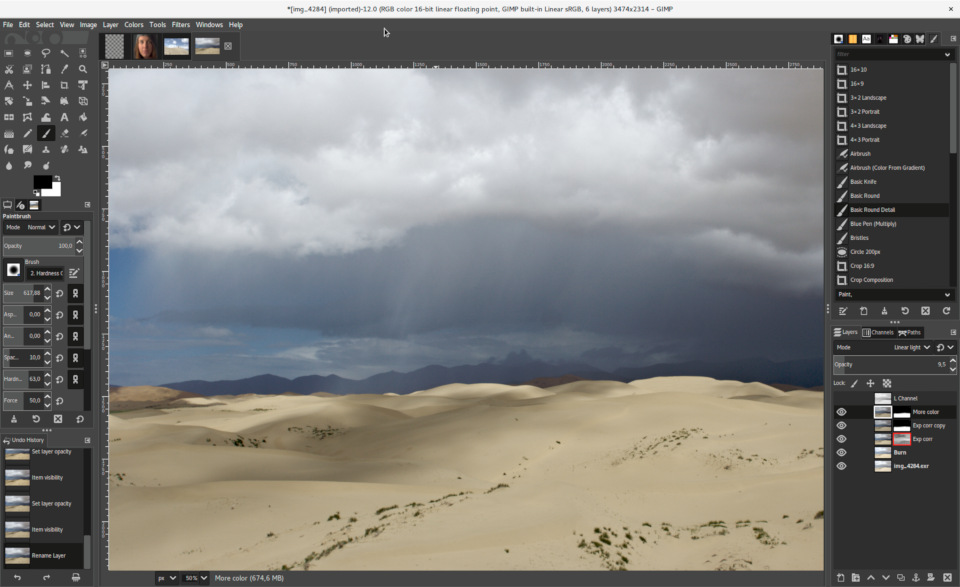 GIMP allows you to perform many specialized tasks and customize the way it works differently for each task, and therefore you will be able to always create a perfect environment to increase the productivity. The full screen mode offers a productivity boost as well by providing the maximum screen view you can get from your monitor.
Entering and exiting the full screen mode is straightforward, but you don't have to do it all the time when you are multitasking. Windows has a built-in feature to switch between windows so that you can retain the full screen mode until you finish the task.
GIMP has a set of tools to enhance your photos. Sometimes there are distortions in photos that make them less beautiful like barrel distortion or perspective distortion. The enhancement features in GIMP can fix these kinds of distorted photos easily.
GIMP is also capable of improving the exposure for photos that are either too dark or too light, removing unwanted objects, correcting white balance, tweaking colors, boosting the contrast, removing the backgrounds, resizing images, creating a cool 3D text effect, adding HDR effect, adding and enhancing bokeh effect, drawing an exploding planet, and there are still tons of other cool things you can do with it.
There are so many features in GIMP that you might think its size has got to be large as well, but it's not. Its installer size is only around 245 MB, which is definitely lesser than that of Adobe Photoshop. This is great since it means it requires less disk space and you don't have to wait long for the download to finish unless you really have a low internet speed.
GIMP Free Download for Windows
GIMP is the perfect solution if you don't want to spend a single dime on an expensive piece of software like Adobe Photoshop. It doesn't have every single feature that Adobe Photoshop offers, but at least you will find many features in GIMP that are similarly powerful. In the end, while the role of the tool isn't negligible, what matters the most is the skill of those who wield it.
The best part of GIMP, something that Adobe Photoshop never has, is that it is free. Having a powerful software that is constantly updated without paying anything is like a dream comes true. However, you should contribute to its development as best as you can because that is the only way to keep GIMP as the best rival to the Adobe Photoshop. You can click the link below to download GIMP for Windows:
Editor: Clifford
App Info
App Name GIMP
License Freeware
Publisher GIMP
Updated Jun 20, 2023
Version 2.10.32
High-quality software downloads
Anturis.com is your trusted source for software downloads.