Miracle Box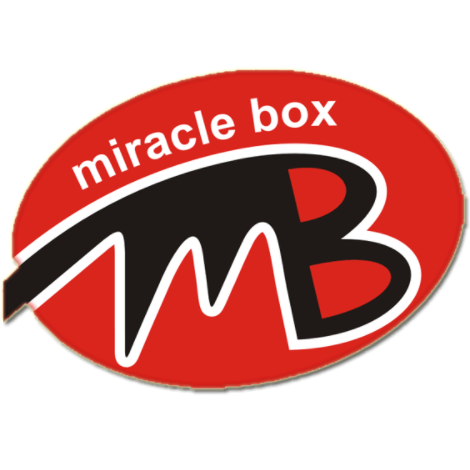 Windows 7, 8, 10, 11

Version:

3.39

Size:

786MB
Some phone issues can be fixed simply by making a few adjustments, while some other issues are quite serious that they need a specialized tool to help repairing the phone. Miracle Box is such a tool. In fact, it has been used by a lot of technicians especially for smartphones developed by Chinese companies.
Do you need to flash ROM, backup IMEI, or perhaps downgrade your Android version? Miracle Box can do these and more as long as you use it on the supported smartphones. Miracle Box itself is both a hardware and a software. When you buy it, you will get the dongle and software in one package. But, you can actually use only the software if you do not want to spend money on the hardware.
Features and Highlights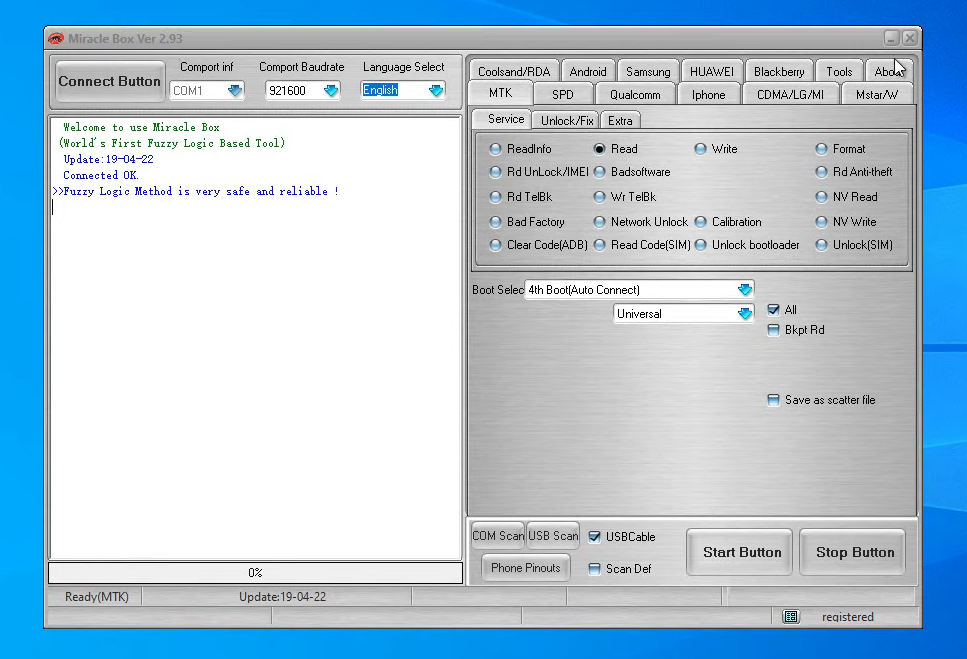 Miracle Box's graphical interface seems to use a kind of brushed metal skin. On the left side is a panel where you can view the progress of an action like bypassing pattern lock or restoring IMEI. The other side of the interface is another panel with rows of tabs and options.
In terms of usability, Miracle Box has a user-friendly interface. The hardest part is to figure out what exactly each function is made for and how to use it without making any mistake.
Miracle Box is full of advanced features and so there is always a high chance of losing your data if you're not careful. Even a slight mistake of using it can ruin a smartphone.
The lack of proper documentation increases the risk of making a critical mistake for those who are still in the learning phase of using Miracle Box. Hence it is advisable to always backup the smartphone's data and settings before using Miracle Box to do some repairs.
Even though it could be dangerous, Miracle Box is still a necessary tool for repairs. Cannot unlock a phone protected by a forgotten password? Need to fix some corrupted OS files? Try Miracle Box. It is an all-in-one repair tool for almost any kind of phone issues.
Miracle Box is also an enticing tool since you can use a phone to its fullest capability with it. Replacing the stock ROM with a custom one, for instance, can boost the performance and introduce some new exciting features for free. Miracle Box is truly an invaluable tool to have.
Miracle Box Free Download
Miracle Box is a very useful tool to fix phones but it is also a risky one. If you do it right, the broken phone will get fixed. If you make a wrong move, it could lead to more issues that might be even harder to solve.
Learning to use Miracle Box can be done by trial and error, but it would be better if you read some guides first to minimize the risk of making mistakes that could be disastrous for your phone. And always keep in mind to perform a full backup. It may be a hassle but it is a necessary action to take when using Miracle Box. You can click the link below to download Miracle Box for Windows:
Editor: Clifford
App Info
App Name Miracle Box
License Freeware
Publisher Miracle Box
Updated Jun 20, 2023
Version 3.39
High-quality software downloads
Anturis.com is your trusted source for software downloads.