Ant Download Manager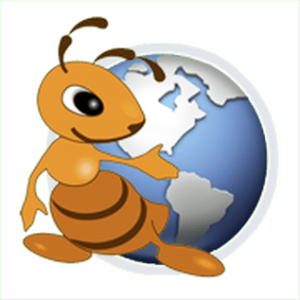 Windows 7, 8, 10, 11

Version:

2.8.0

Size:

35.8MB
While there are plenty of choices when it comes to downloaders, Ant Download Manager might catch your attention because it packs with features that rival those of the popular IDM. For example, if you watch a YouTube video, a small button shows up that lets you download the video at a resolution of your choice.
Ant Download Manager is free, or not, which depends on how you are going to use it. If you need to download high resolution videos but unwilling to pay anything, then you should look for another downloader. The free version of Ant Download Manager lets you download any kind of files as many as you want, except for high resolutions video.
Features and Highlights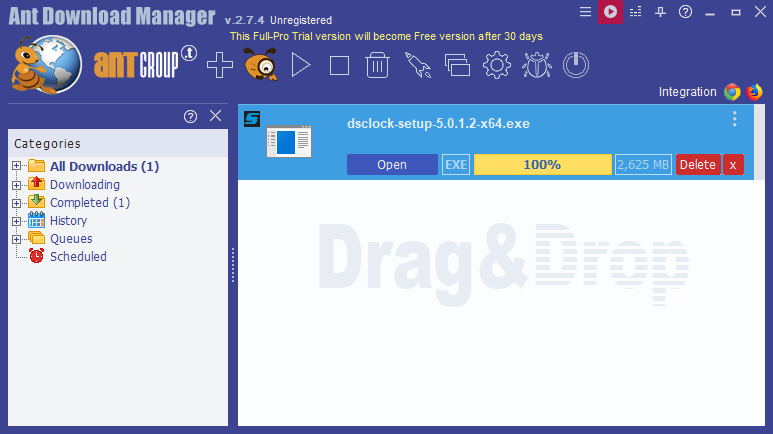 When you click on a download link, Ant Download Manager will show its download dialog box that informs you a few details such as the file name and size, and adjust some parameters like changing the default destination to save the file.
Note that Ant Download Manager saves files to different folders based on file types. For example, PDF is saved into the Documents folder, ZIP and RAR are saved into the Compressed folder, MP3 and the likes are sent to the Music folder, and videos such as MP4, MKV, WEBM are stored in the Video folder.
As soon as the Ant Download Manager's dialog box appears, the file download is started automatically in the background. If you dislike this behavior, you can disable it either from the Config window or the dialog box. If you prefer the latter option, put a check mark on "Do not autodownload this file type". Alternatively, you can enable the option to deactivate the autodownload only for the website where the file originates from.
By default, Ant Download Manager captures and downloads all kinds of files. Zip, docx, xlsx, rar, pdf, mp4, mkv, etc. You can exclude any of them so that the software won't automatically download. As a matter of fact, at the first launch, there is a suggestion to exclude all file types but video and audio for users who want to use Ant Download Manager only for downloading multimedia files.
The exclusion can also be configured based on domain name. For example, you can prevent Ant Download Manager from automatically downloading files from certain websites.
It is important to remember that you have to install the browser extension too so that Ant Download Manager can capture download links. If you use Mozilla Firefox, for instance, you can click the browser's icon in the main interface of Ant Download Manager. If your browser isn't running, clicking the icon will launch the browser and open the extension page from which you can install it. The integration works immediately without having to restart browser.
Ant Download Manager Free Download for Windows
As mentioned before, the free version doesn't allow you to download high resolution videos after the trial period is over. Only low resolutions are allowed. Despite this limitation, Ant Download Manager still has a better offer than IDM in that the latter doesn't provide any free version. You can click the link below to download Ant Download Manager for Windows:
Editor: Clifford
App Info
App Name Ant Download Manager
License Freeware
Publisher AntGROUP
Updated Jun 17, 2023
Version 2.8.0
High-quality software downloads
Anturis.com is your trusted source for software downloads.