TechSmith Snagit 2023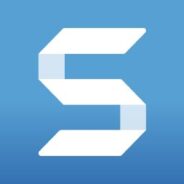 Windows 7, 8, 10, 11

Version:

2023.2.1

Size:

192MB
License Type: Full_Version
TechSmith Snagit can capture whatever you see on your screen, save it as a screenshot image, and edit it. If you need more than just a static image, you can use it to record your screen and save the result as a video.
TechSmith Snagit has a nice set of annotation tools and effects that makes it easy to create screenshots that are not just meaningful but also look pleasing to the eyes. It can exclude mouse cursor, make a delayed capture, and send the screenshot to the clipboard.
Features and Highlights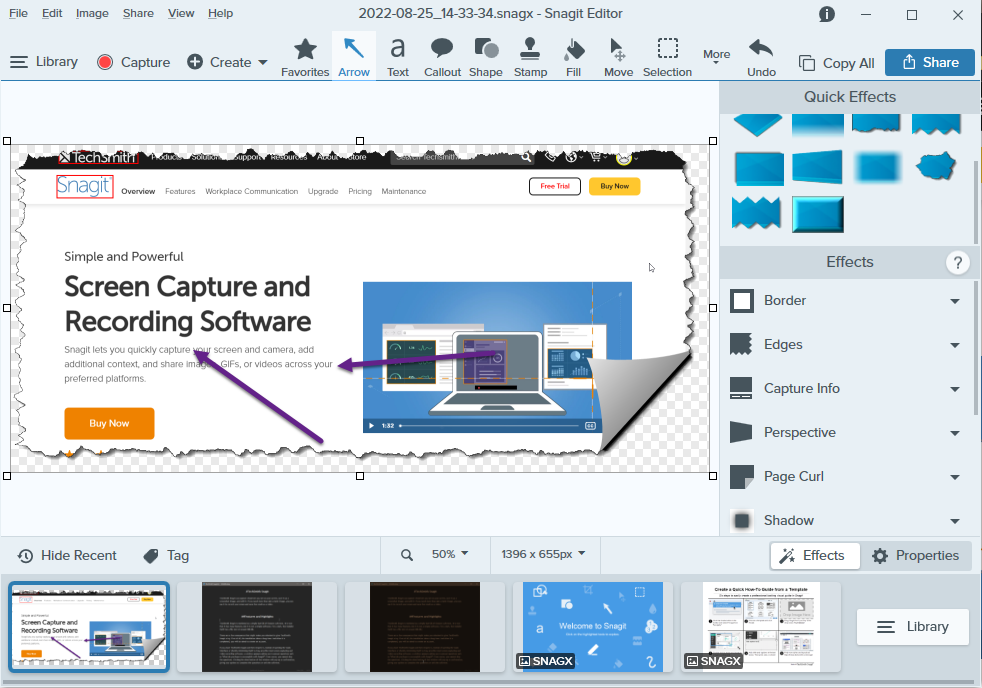 TechSmith Snagit is marketed as a simple but full of features software. It is true that it has many features, but it is not a simple software. For a start, the installer itself has a file size of around 300 MB. And then you will go through some hassle before you can finally use it.
First of all, the installation takes a long time. And after it is completed, you will be asked to create an account.
If you close TechSmith Snagit after creating an account and then reopen it, instead of opening the main interface or silently minimizing itself to tray area like most screen capturing and recording software, a window appears asking you to answer questions such as "What do you hope to accomplish with Snagit?". Even worse, you cannot skip the questions. Clicking the close button of the window will pop up a confirmation, giving you options to complete the questions or exit the software.
The capture functionality is pretty nice, though. Other than the standard full-screen, region, and window capture modes, it also provides freehand, scrolling, panoramic, multiple area, object, and menu capture modes. On top of it, TechSmith Snagit can apply an effect automatically to every screenshot.
Aside from the shadow effect, there are torn edges, page curl, perspective, and fade effects. You can blur the area that needs to be hidden, magnify a part or dim the surrounding area to put a specific part in the spotlight.
TechSmith Snagit has a feature that is not commonly found in screen capture software, which is the ability to recognize and extract text from an image. After it is extracted, you can paste it to a document.
Unfortunately, the vertical scrolling capture failed miserably when we tried to capture a very long Twitter thread. A browser extension named GoFullPage, on the other hand, successfully captured the thread on the first try. There is no need to pay a single dime to use the extension, which is a proof that a commercial software isn't always the best choice.
TechSmith Snagit Free Download
If you only need to capture screen and annotate the screenshot, TechSmith Snagit is an overkill. You'd better off with FastStone Capture instead, which is much more lightweight. During idle periods, the latter consumes around 0,3 MB memory, while TechSmith Snagit consumes around 120 MB.
Because of the hassle during the setup and the high memory consumption, it might be worthwhile to use TechSmith Snagit only if you need both screen capturing and recording in one package. You can click the link below to download TechSmith Snagit for Windows:
Editor: Clifford
App Info
App Name TechSmith Snagit
License Full_Version
Publisher TechSmith
Updated Oct 16, 2023
Version 2023.2.1
High-quality software downloads
Anturis.com is your trusted source for software downloads.