Stellar Photo Repair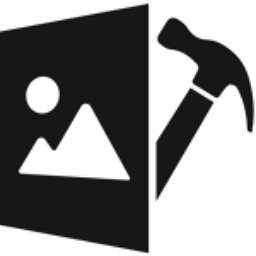 Windows 7, 8, 10, 11

Version:

11.2.0

Size:

4.7MB
Sometimes a photo cannot be opened because it is corrupted. If this happens, Stellar Photo Repair could be the one that saves the day. It is mainly developed to deal with corrupted images.
It only takes a few clicks to repair photos with Stellar Photo Repair. If you're satisfied with the result, you can save them as long as you use the paid version. The demo version is only used for evaluation which allows you to repair photos and preview the result but not saving them.
Features and Highlights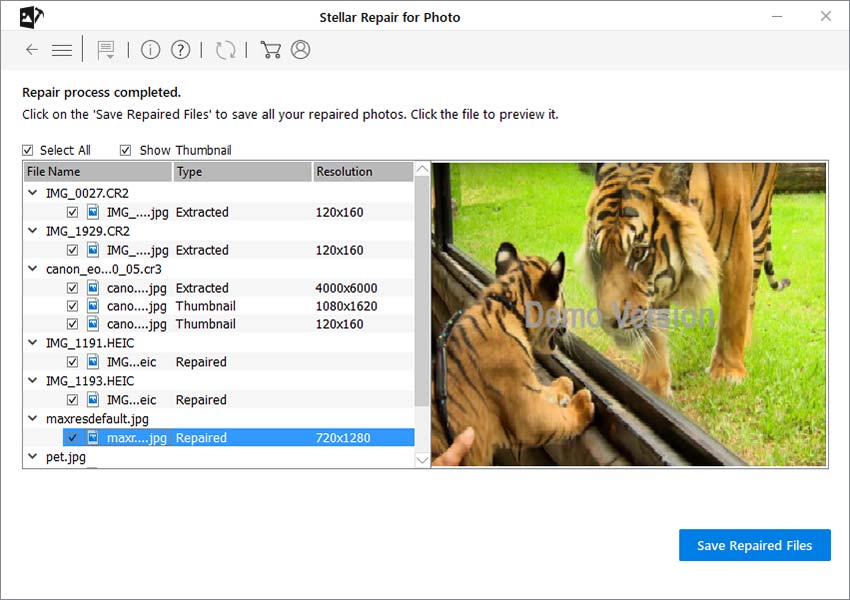 Stellar Photo Repair can fix various kinds of problems that corrupt images and it supports a large variety of image formats which include RAW photos of all popular DSLR camera brands.
Repairing photos with Stellar Photo Repair is easy. After you add photos, hit the repair button, and then preview the repaired photos one by one.
Stellar Photo Repair can repair many photos at once regardless of their file formats, but the process will take longer the more photos it has to fix.
It supports all kinds of storage devices. It is not limited to HDD, SSD, and USB flash drives which are commonly found in laptop and desktop computers. Storage devices used in drones, DSLR camera, CCTV are all supported too.
For a severely damaged photo, there is Advanced Repair option that uses a sample image to repair the photo. If it is beyond repair, you can still try to extract the embedded thumbnail.
One thing to note is that the Advanced Repair supports only JPEG images. For other image formats that cannot be repaired using the normal procedure, the best you can do with Stellar Photo Repair is extracting the thumbnails. Though these thumbnails aren't high resolution images, they are still better than nothing, especially if the images are the only records you have.
The range of Stellar Photo Repair's abilities depend on the versions you choose. The Standard version can repair corrupted photos, Professional version includes every feature in the Standard one and the ability to recover videos, Premium can recover multiple videos at the same time, and Technician supports up to 3 system installations.
The payments are based on subscription. You have to renew the license every year to keep using it. Whether it is worth it or not depends on how often you have to deal with corrupted images and how well the software repairs the images.
Stellar Photo Repair Free Download for Windows
Backing up photos is as important as backing up other kinds of files. Sometimes, though, photos could be corrupted even before you have the chance to do anything with them. They could be already corrupted the moment you open them the first time.
Stellar Photo Repair doesn't guarantee all your corrupted photos will be repaired, but at least you have a shot to recover some of them. The price of a one year license, however, might prevent many home users from buying it unless they are at risk of losing some memorable photos. If you're interested to try it, you can click the link below to download Stellar Photo Repair for Windows:
Editor: Clifford
App Info
App Name Stellar Photo Repair
License Freeware
Publisher Stellar Information Technology
Updated Jun 17, 2023
Version 11.2.0
High-quality software downloads
Anturis.com is your trusted source for software downloads.