DecSoft App Builder 2023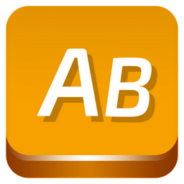 Windows 7, 8, 10, 11

Version:

2023.61

Size:

205MB
License Type: Full_Version
Building an app doesn't always mean that you have to write thousands of codes. DecSoft App Builder provides you with a visual environment to develop numerous apps for multiple platforms such as Windows, Android, and web browsers.
Its integration with Apache Cordova, the Nitobi's framework to develop mobile applications, removes the need to depend on platform-specific APIs and enables developers to create hybrid applications which are written using web technologies but wrapped in native shells.
Features and Highlights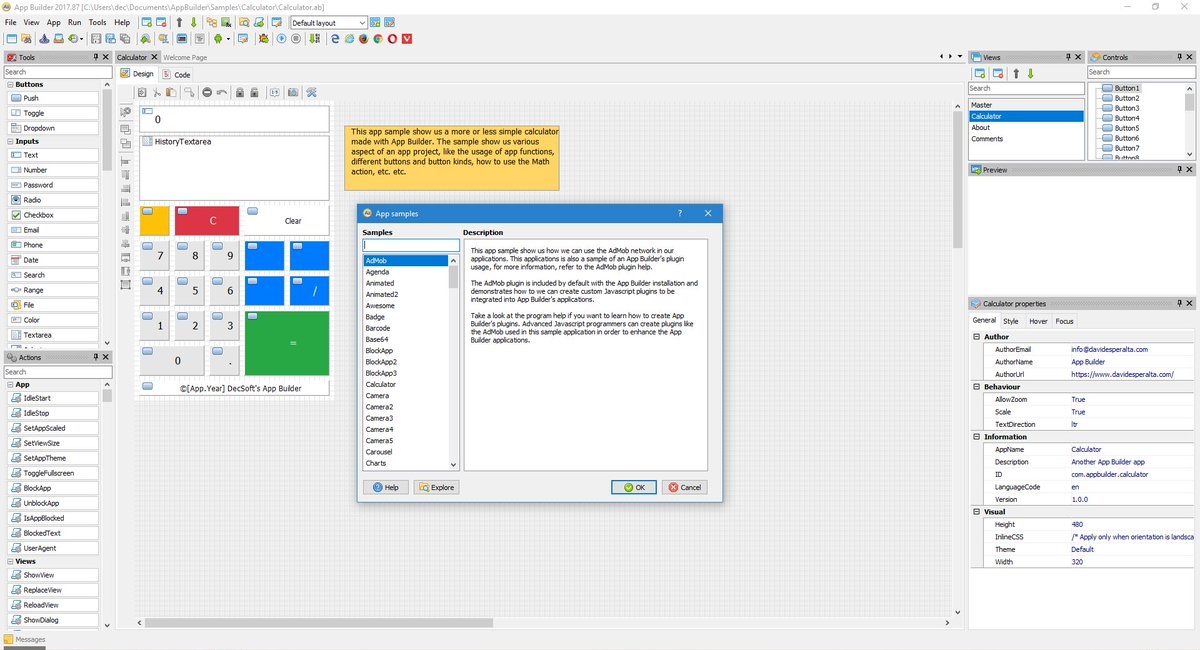 Quick Code List helps developer code faster and easier by providing a shortcut to the list of relevant codes that automatically change according to what you write. It can be accessed from the editor toolbar. Click the appropriate button in the toolbar and the list of codes will appear in a drop-down menu where you can scroll down and up until you find the code you want to use.
Another way to access Quick Code List, which is much easier, is by making use of the keyboard shortcut Ctrl + Space.
Furthermore, when you write a Javascript method, Quick Code List shows the types and names of the arguments required by the method. This information also appears if you press the keyboard shortcut Ctrl + Shift + Space after you place the editor caret in the parentheses.
To help users even further, DecSoft App Builder provides a contextual help. It shows the most relevant information or guide when you need it. All you need to do is just hit the F1 button on your keyboard. This is a very convenient feature for certain situations such as when you select a control and you need more information to find out what you can do with it.
If you want to create an app that works on different screen sizes, DecSoft App Builder has an auto scale functionality to ensure that your app always look good. There is no need to do it manually which would waste much of your precious time.
Working with DecSoft App Builder also means that you can develop an app in a language of your choice. By making use of its languages manager, both the app interface and resources can be translated easily. Just add your own language and use it to translate your app.
The App Files manager in DecSoft App Builder is where you can manage the files like images, stylesheets, and JSON files, to be used for developing your app. If you need to add an image, for instance, type "image" in the search box, click the image button from the list of the tools to place the image placeholder in the document area, and place the image inside the placeholder.
DecSoft App Builder Free Download for Windows
Althouth DecSoft App Builder is a visual editor, you are still required to have some knowledge of Javascript, HTML, and CSS languages. The more you familiar with them, the better it would be. Whether it is a simple app or a complex one, the combination of your knowledge and the software will help you develop your app for various platforms and screen sizes. You can click the link below to download DecSoft App Builder for Windows:
Editor: Clifford
App Info
App Name DecSoft App Builder
License Full_Version
Publisher David Esperalta
Updated Nov 2, 2023
Version 2023.61
High-quality software downloads
Anturis.com is your trusted source for software downloads.